BeAdvisors Art Department has been touring the 2021 online edition of Fiac with a view to carefully select the most exciting artists on show
FIAC
Founded in Paris in 1974, the International Contemporary Art Fair FIAC connects modern and contemporary art galleries. All media are represented: painting, sculpture, photography, installations, videos, performances, and digital arts.
The fair brings together around 200 exhibitors including many of the most influential specialists worldwide in the fields of modern art, contemporary art and design. It presents the finest examples of artistic creation since the turn of the twentieth century.
Discover our selection of artists here!
CECILIA GRANARA

Exo Exo (Paris)
Born in 1991 in Jeddah, Saudi Arabia. Lives and works in Paris, France.
Cecilia Granara is a painter and a writer, drawing on self-fiction, poetry, and religious and symbolic iconography. She is interested in cultural attitudes to sexuality, bodies, and the use of colour as a vehicle for emotions.
She studied at Central St. Martin's School of Art and Design in London and at the Ecole Nationale Supérieure des Beaux-Arts in Paris and Hunter College in New York City. Her solo shows include "Quatre Coeurs" at Exo Exo, Paris and "Lasciare Entrare, Lasciare Andare" at Studiolo Project, Milan.
She participated in group shows at Galerie Jousse Entreprise, High Art, ps120 Berlin, Brigade Copenhagen. She was a finalist in the Antoine Marin Prize in 2019 and has been nominated for the Cairo Prize in 2021.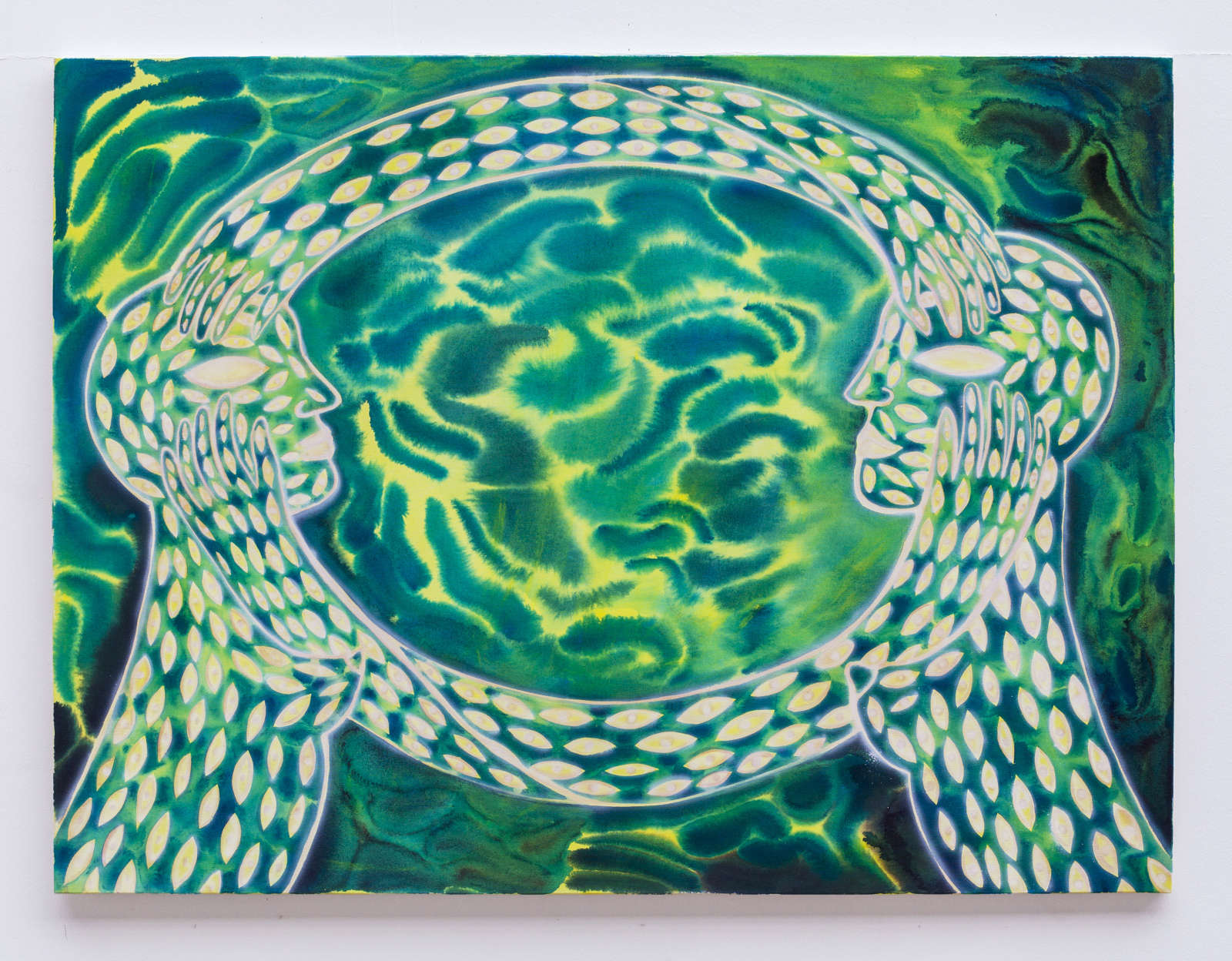 LUIS FLORES

Matthew Brown Los Angeles (Los Angeles)
Born in 1985 in West Covina, California, USA. Lives and works in Los Angeles, USA.
Flores' approach to art making involves a deliberate combination of the mechanics of self-portraiture and fabric material. Flores is best-known for his life-size 'doppelgängers'—soft sculptures, constructed with hand-crocheted yarn. A limited engagement with and access to emotions is a hallmark of American masculinity. Flores processes these notions of social norms and gender stereotypes through the form of his own body, which is in fact constructed by means of a craft often explicitly attached to the female gender. With these elements, he tackles the subject of what it was like to grow up identifying as a man, and the boundaries therein. His particular pairings provoke these social constructs and the language we use to describe them.
Luis Flores received his MFA from California Institute of the Arts in 2014 and his BA in Art from the University of California, Los Angeles in 2009.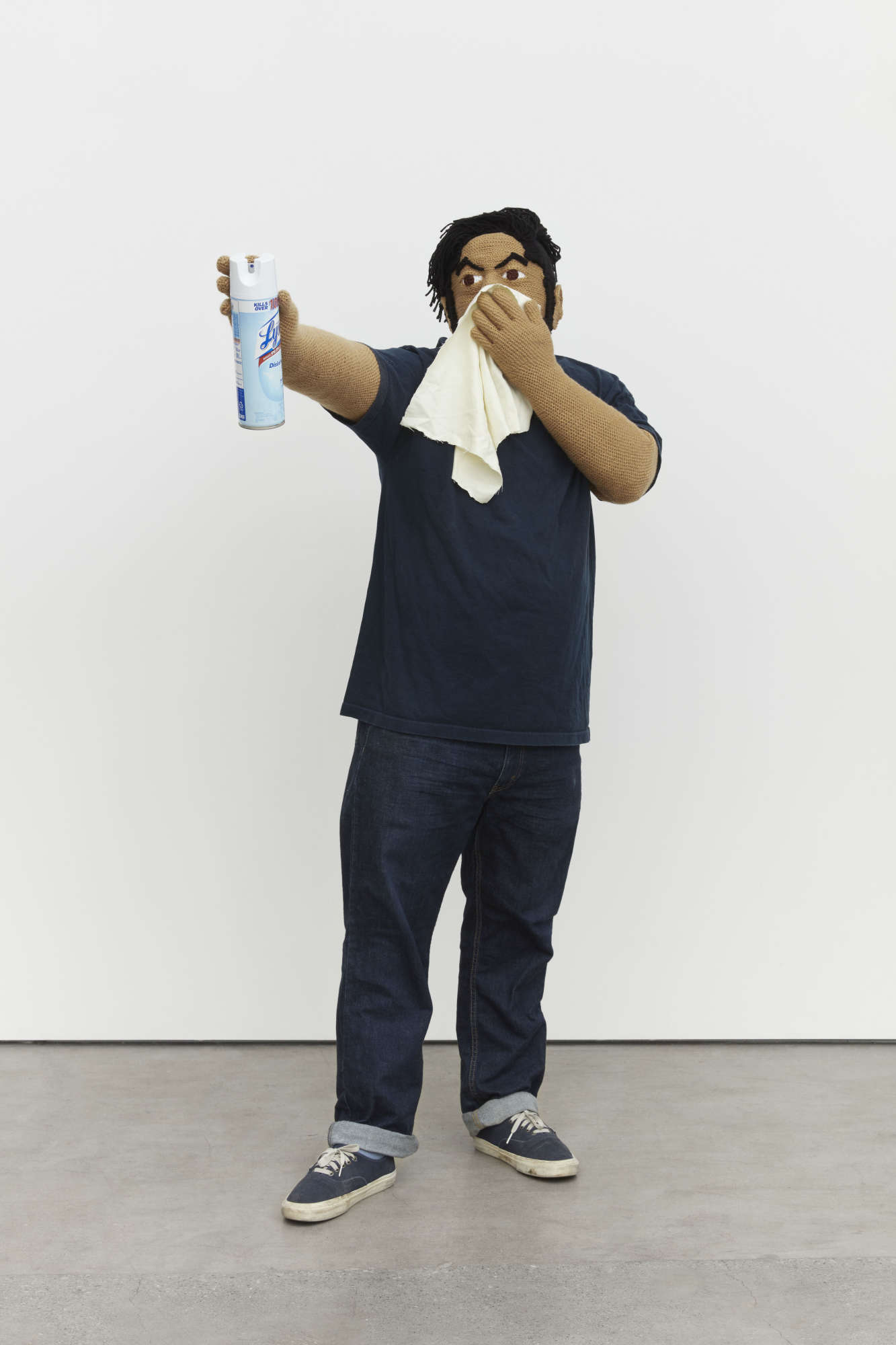 JESSIE MAKINSON
Lyles & King (New York City)
Born in 1985 in London, UK. Lives and works in London, UK
Jessie Makinson's paintings straddle a fine line between perceived fantasy and reality, featuring sociable scenes flooded with lashings of vibrant colour and human subjects with elven ears, and garments made from giant leaves. Her works are lively and playful, evoking the wild abandon of a holiday, party, or alternate realm governed by leisure time, hunting and sensual eroticism.
The figures in Makinson's works are lithe and bendy, stretching and folding around one another, or lounging casually on their own. Her compositions are complex, sometimes featuring a scene within a scene, or taking a flat, collage-like approach. While she is known for paintings of female and gender-ambiguous figures, she recently created an all-male painting for Victoria Miro's digital exhibition I See You, which focused on female artists who paint male subjects.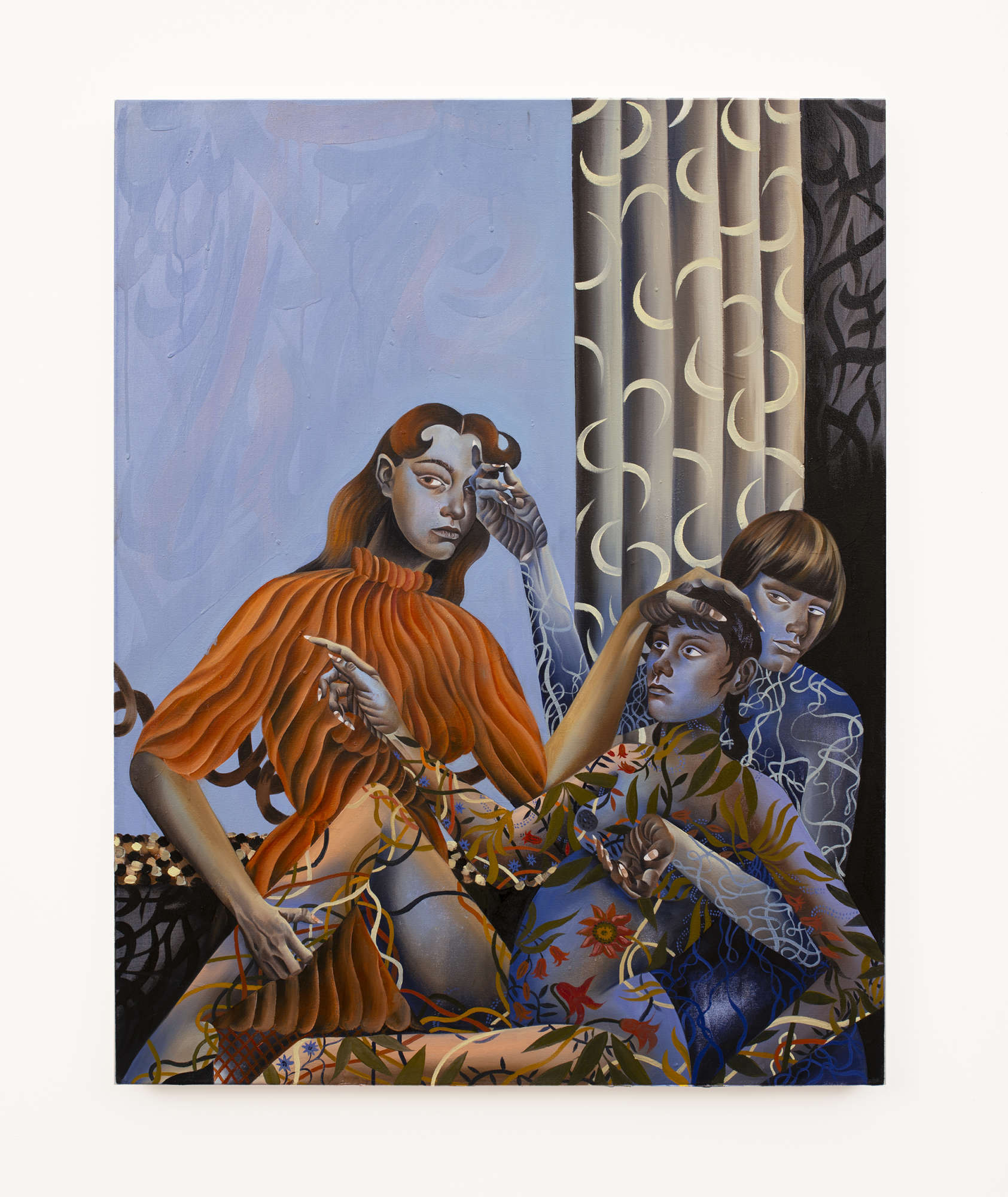 JULIEN CREUZET

High Art (Paris)
Born in 1986 in Le Blanc-Mesnil, France. Lives and works in Montreuil, France.
Julien Creuzet creates protean artworks incorporating poetry, music, sculpture, assemblage, film and animation. Evoking trans-oceanic postcolonial transactions in relation to multiple temporalities the artist places his own inherited past, present and future at the heart of his production. Eluding generalised narratives and cultural reductions, Creuzet's work often spotlights anachronisms and social realities to construct objects of irreducibility. Akin to relics from the future brought ashore by an oceanic tide, Creuzet's works materialise as amplified tokens of history, technology, geography and selves.
Recent solo exhibitions include: Camden Arts Center, London (upcoming), Document, Chicago, CAN Centre d'art Neuchâtel, Palais de Tokyo, Paris, Fondation Ricard, Paris, Bétonsalon, Paris. Group exhibitions include: Manifesta 13, Marseilles, Wiels Contemporary Art Center, Brussels, Museum für Modern Kunst, Frankfurt , Musée d'Art moderne de Paris, Rennes Biennale, Rennes, Gwangju Biennale, Gwangju, Lafayette Anticipations, Paris, Biennale de Lyon, Lyon, Centre Pompidou, Paris.
Creuzet is currently nominated for the Prix Marcel Duchamp 2021.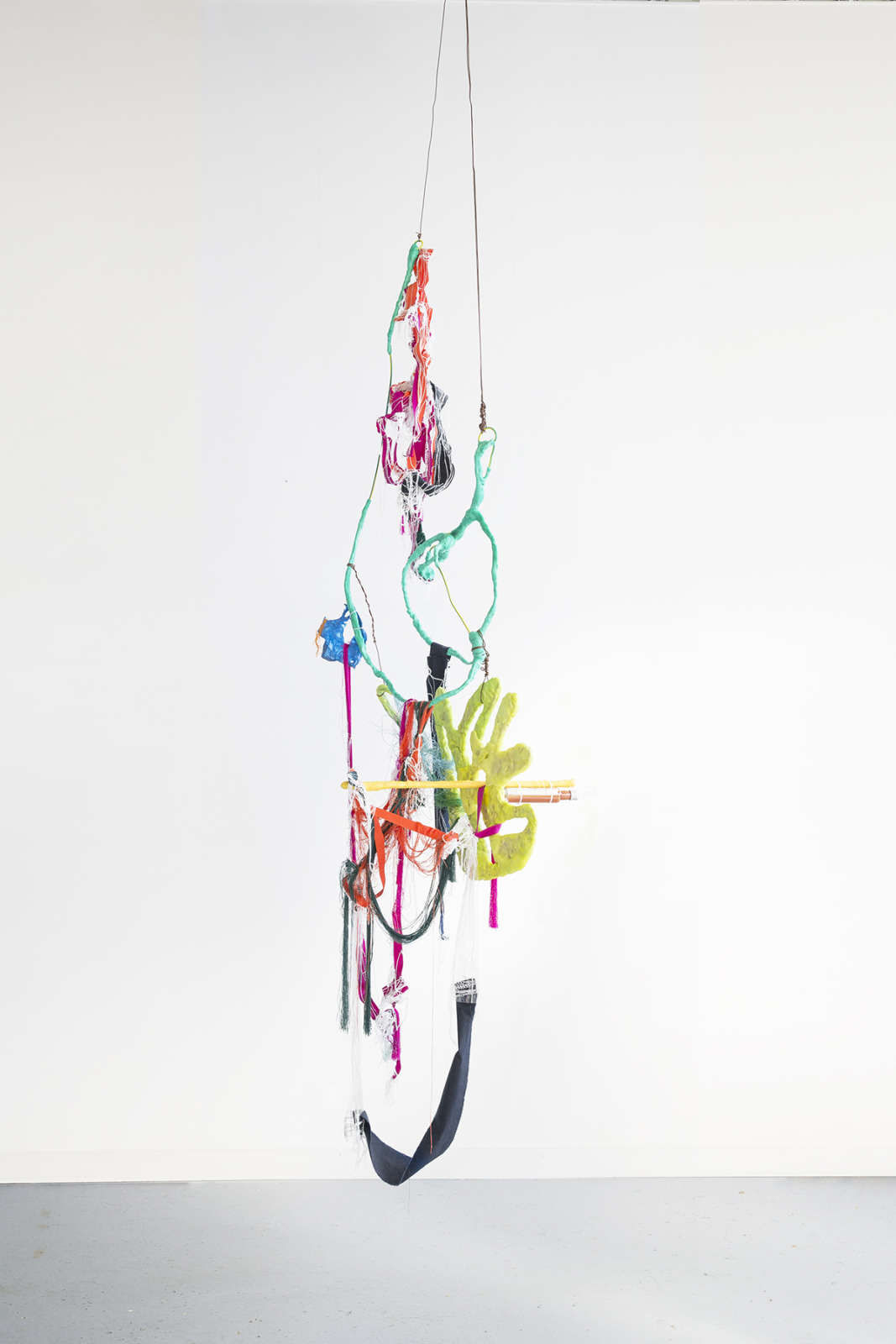 ERIC N. MACK

Super Dakota (Brussels)
Born in 1987 in Columbia, Maryland, USA. Lives and works in New York, USA
Eric N. Mack's work varies from sculpture and installation, to wall pieces and work on paper. His aesthetic involves a particular type of tactility and usage of common items, primarily those related to clothing. Readymade elements, such as garments, blankets, pegboards, magazine pages, and grommets, recompose and transmute via usage of mediums like acrylic paint, glitter, and dye. Mack's visual language speaks through these materials, as well as through colour and texture, optics, and flux. His works flow and shift, alive with a spectrum of hues, irregular shapes, and poetic drama. References to the fashion industry and the figure impart a seductive quality and connect to identity, or a material fiction of desire and intention.
With its use of accumulated, found, and sourced materials, Mack's work grapples with the schism that exists between fashion and art. From a young age, Mack was fascinated by the world of fashion, sometimes working in his father's discount clothing store. Employing a diverse array of textiles – some aesthetic, some utilitarian, most discarded, their use-value depleted – Mack's paintings investigate how different materials reflect identity. For example, his use of factory-made moving blankets, frequently found in galleries and museums during installation, project the idea of transit, and hint at the nomadic nature of the life of the artist.
The variety of sources assembled in Mack's artworks leads to the creation of a non-hierarchical system, refusing to privilege the readymade over the hand crafted, or one history over another. His paintings blur the line between utility and style, crafting an oeuvre that is absorbed in the duality of deconstruction and reconstruction.
His works adjust to the contexts and physical spaces they occupy. As he creates beauty and poetry out of the softness and sensuousness of the materials he adopts, Mack lets the works' materiality and texture speak to their previous uses and accumulated emotions. Sheer and faint, in a sense, the works expose fragility and allow for intimate experiences of perception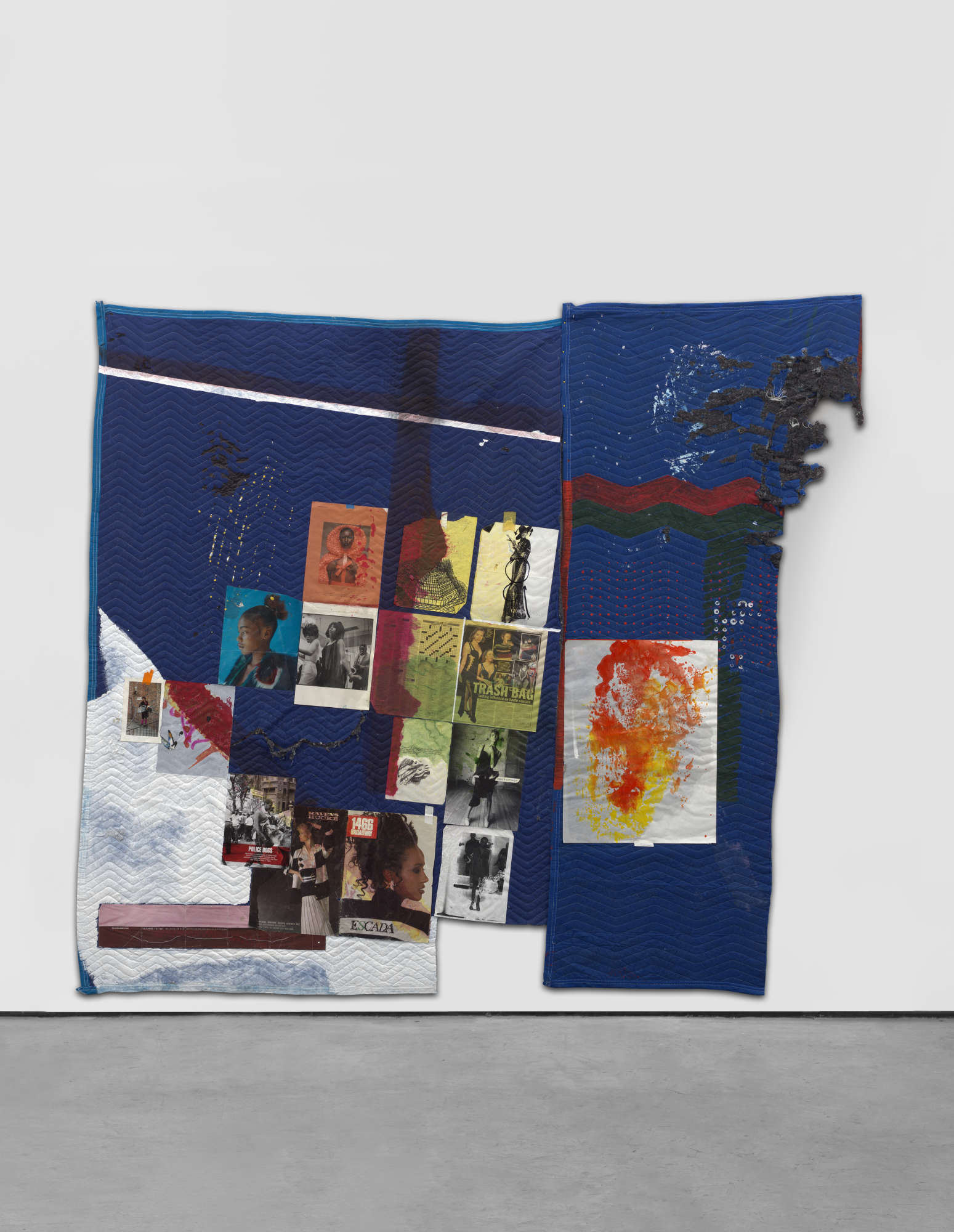 DOREEN GARNER
JTT (New York City)
Born in 1986 in Philadelphia, USA. Lives and works in Brooklyn, New York, USA
Doreen Garner's works engage the history of medical experimentation on Black women's bodies in Western medicine. In this series of work, abstract, fleshy forms protrude off the wall, sutured with staples and steel pins. Layers of glistening silicone, glass beads and hair weave approximate interior and exterior bodily forms, drawing the viewer in to confront the oft disregarded history of white supremacy through specific historical references. Their titles refer to enslaved women who endured violent experimental surgeries performed by the famed 19th-century gynaecologist J. Marion Sims. By refusing to relegate this history into a depoliticized record of the past, Garner emphasizes the problematic relationship of medicine and race that persists today.
In 2021 Doreen Garner's work will be featured in the 7th Athen's Biennial as well as the Museum of Contemporary Photography in Chicago, IL. Recently, Garner performed Alternative Modes of Penetration at MoMA PS1 and mounted "She Is Risen," a solo show of new work at JTT, New York, her second with the gallery. This past winter, the inaugural issue of BLAU magazine featured Garner on its cover to coincide with her solo show which opened simultaneously at CAPRI, Dusseldorf. Previous exhibitions include a two-person show at Pioneer Works, a solo show at the Museum of Contemporary African Diasporan Arts in Brooklyn, and group exhibitions at Socrates Sculpture Park in Queens NY, Artspace in Sydney, Australia, and La Galleria at La Mama in New York.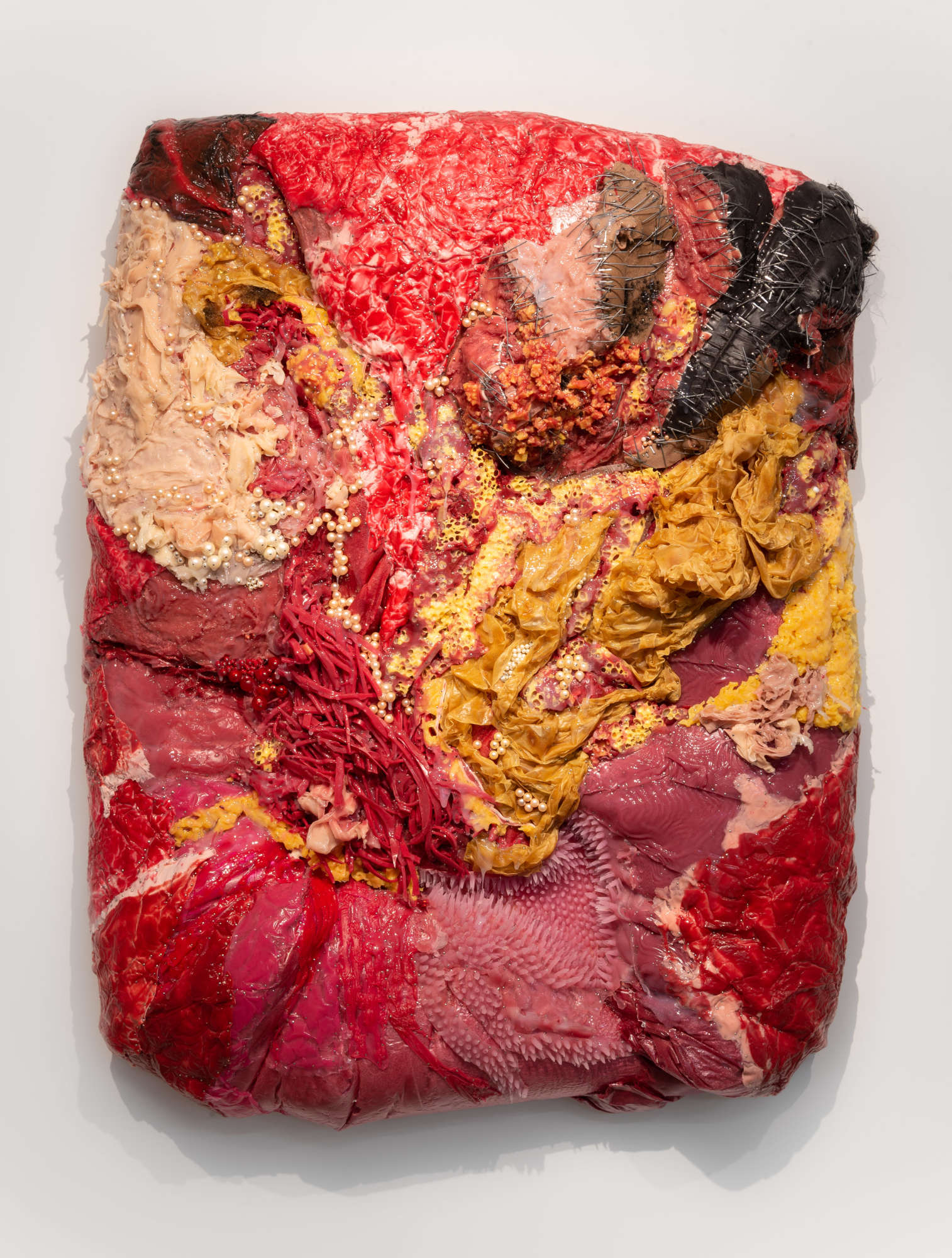 EKENE STANLEY EMECHETA
The Breeder (Athens)
Born in 1994 in Nigeria. Lives and works in Lagos, Nigeria
Firmly rooted in his African heritage, Ekene Stanley Emecheta's paintings portray figures with intentional elimination of their skin colour, drawing the viewer's focus to the figure itself and its surroundings. Diverting the attention away from the skin colour, Emecheta intends to broaden the interpretation inviting the viewer to become physically and emotionally invested in the subject's story.
His paintings on canvas and paper explore themes of identity, culture, and beauty and aim to capture the essence, heritage and truth of his proud subjects. Some of his protagonists are known to him—like Amoako Boafo, for example— while others are imagined. In both ways, Emecheta with his distinctive use of colour and compositional technique attempts to unravel their identity telling a larger story of the Black experience; one that is steeped in joy, confidence and celebration.
His work was recently featured in the exhibition Black Voices: Friend of my Mind, Ross-Sutton gallery, New York, USA (2021). In Summer 2021, The Breeder Gallery will present Ekene Stanley Emecheta's first solo exhibition in Athens.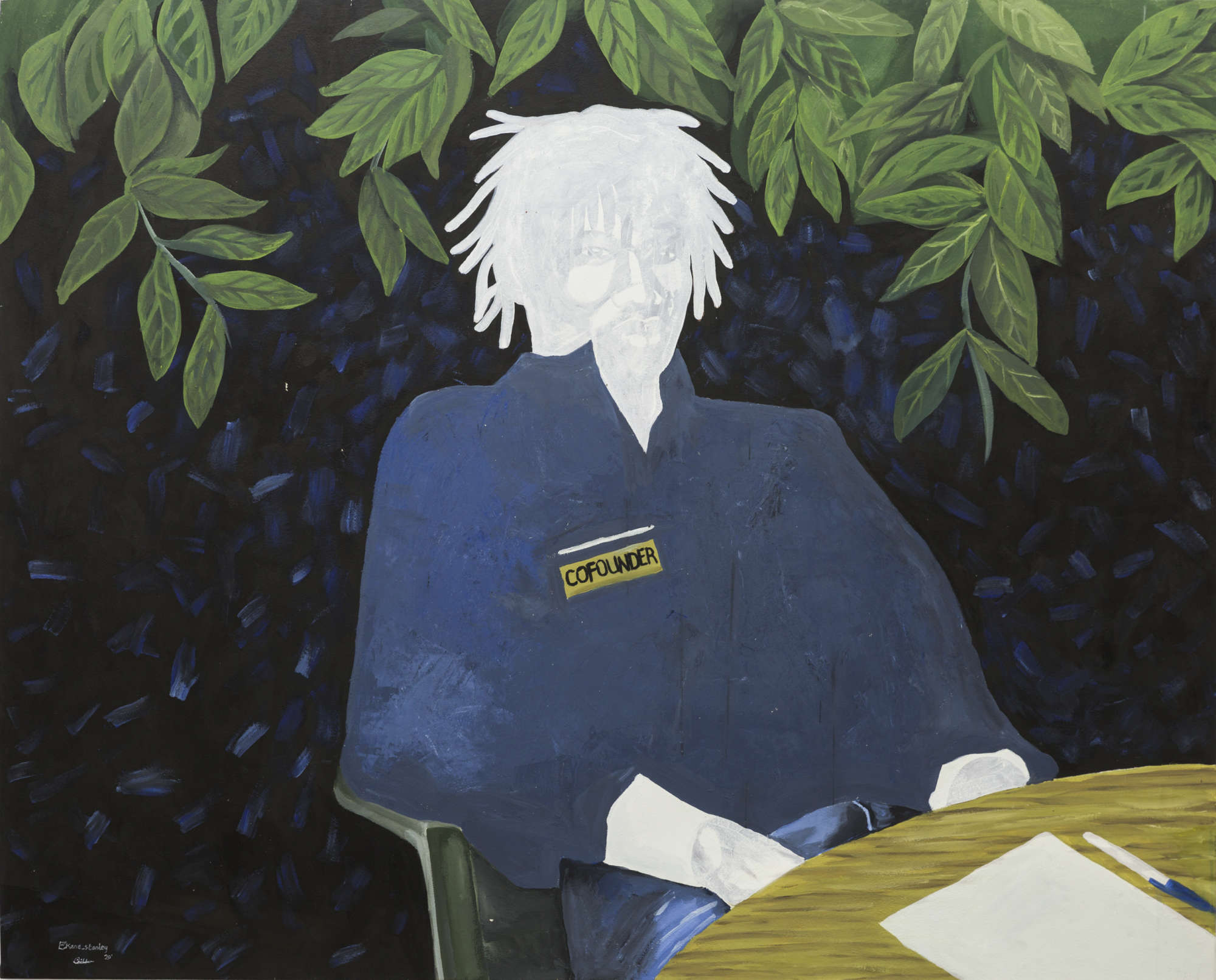 HIEJIN YOO
Half Gallery (New York City)
Born in Munster, Germany. Lives and works in Los Angeles, USA
Hiejin Yoo's work is based on daily observations recorded first in diary form and then translated into large, semi-figurative oil paintings on canvas. Mundane events and everyday moments are depicted with large abstracted planes of colour and bold, layered marks that evoke the subjectivity of the artist's inner life.
These instances and memories are cropped and arranged to focus on specific reflections that have been strongly etched into consciousness. These moments are recorded and relived through painting, the result of which are works that reflect Yoo's personal history, and act as intimate journals and meditations on self-discovery.