Artissima is Italy's most important contemporary art fair. Since its establishment in 1994, it has combined the presence of an international market with a focus on experimentation and research. Nearly two hundred galleries from around the world participate every year. In addition to the fair, Artissima is also composed of three art sections, headed by a board of international curators and museum directors, devoted to emerging artists, drawings and rediscovering the great pioneers of contemporary art.
BeAdvisors Art Department has been touring Artissima with a view to carefully select the most promising artists from the fair. Discover them here!
Yuli Yamagata
Madragoa (Lisbon)
Born in São Paulo (Brasil) in 1989, lives and works in São Paulo
Yamagata essentially works with sewing and pieces of ordinary fabrics found in popular stores to build a very peculiar visual universe. She is especially interested in the mixture of images and references, ranging from classic design to the vibrant colors of lycra clothes of cross-fit practitioners.
Among her main exhibitions are "RolyPoly" (Pivô Arte & Pesquisa -São Paulo), "Tropical Extravaganza: Paola & Paulina" (SESC Niterói – Rio de Janeiro) or "Mention of honor" (CCCJ – Rio de Janeiro). In 2018, she participated in the "Proyecto Visible" (Miami – USA), a project based on Latin American artists curated by Jesús Fuenmayor, and in the art residency "Despacio" (San José-CR), a project managed by Federico Herrero.
She holds a BFA in Sculpture from the University of São Paulo. Her recent solo exhibitions include: Microwave Your Friends, Invitro, Cluj-Napoca (2019); Tropical Extravaganza: Paola & Paulina, SESC Niterói, Rio de Janeiro (2018); Honra ao Mérito, Fórum UFRJ, Rio de Janeiro (2018); X-Caça ao Tesouro, Pinacoteca of São Bernardo (2018); Proyecto Visible, Solo Project Pinta fair, Miami (2018). Recent group exhibitions include: Roly-Poly@Kunsthalle Lissabon, Lisbon (2019); RolyPoly, Pivô Arte & Pesquisa, São Paulo (2018); Por el momento estamos acá, Despacio, San José (2018); Sensitive Surfaces, CCBB Rio de Janeiro (2018); Disfarce, Oswald de Andrade Cultural Office, São Paulo (2017).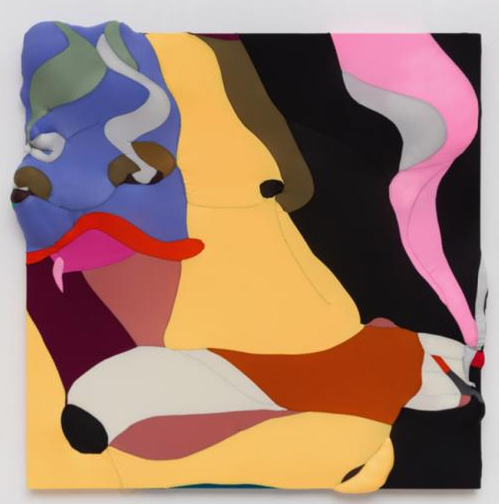 VILTĖ BRAŽIŪNAITĖ + TOMAS SINKEVIČIUS
UNA (Piacenza)
Born in 1991 in Vilnius (Lithuania), where they live and work
Viltė Bražiūnaitė and Tomas Sinkevičius' Watery Eyes draws from eyewear designs. Through the sculptural objects inspired by eyewear shades, the duo reflects on tints and filters as solidified desires, signs of human suffering and wanting, expressions of appearances. Placed in the exhibition space in casual sitting positions, the sculptures become characters that are lounging and sunbathing. With these sculptures the duo refects on engineered environments, where temperature, humidity, and light are tailored to facilitate optimal conditions. Climate control systems, protective clothing and accessories shape how we experience weather and encapsulate our fears. Observing the environment through the tinted glass sculptures, the duo evokes our shifting relations with nature, and proposes a perspective that reinforces the presence of the daylight, constantly beating down on natural and engineered environments.The artworks from the series "Air, Lo, Champion and Peak" are dog head silhouettes made of padded fabric. Their titles are abstracted from athleisure wear given to emphasise features of a product; their patterns are based on Peak Performance, Nike and Champion jackets. The work addresses the evolution of function that pets serve in our lives – from one of assistance, to companion and friend, to one of a commodity: pets accrue their owner status, hobbies or prestige. It reflects on a desire of self-expression through commodities and explores the relationship that material and object have to social class.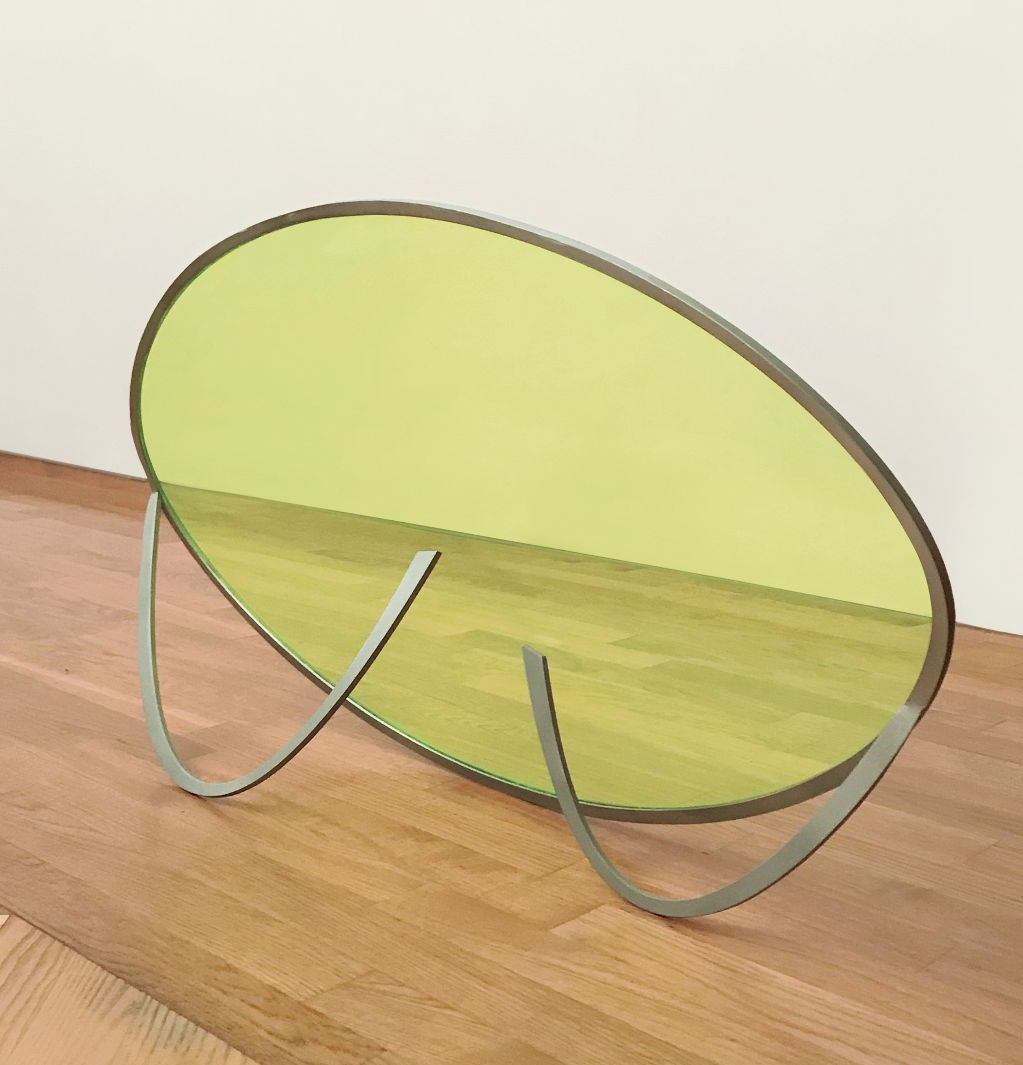 Alexandra Karakashian
SMAC (Cape Town, Johannesburg, Stellenbosch)
Born in 1988 in Johannesburg (South Africa) ​lives and works in Cape Town
Karakashian obtained her Bachelor of Art in Fine Arts degree at the Michaelis School of FineArt at the University of Cape Town in 2011. On graduation, she was awarded both the Judy Steinberg Painting Prize and the Simon Gerson Distinction Award. She went on to graduate with a Masters degree in Fine Art from the same institution in 2015. Karakashian was an artist in residence at Capo d'Arte in Gagliano del Capo, Italy in 2016. The residency culminated in a solo presentation, self-titled Alexandra Karakashian, at the Villa Medici in Gagliano del Capo.
In 2019 Karakashian presented her solo exhibition, A rhythm for falling, at the Sabrina Amrani Gallery in Madrid, Spain. She presented work as part of the group exhibition, Material Insanities, at MACAAL in Marrakech, Morocco, and was included in SMAC Gallery's presentation at the 13th edition of Art Dubai, in Dubai, UAE. Karakashian's work is currently up on exhibition as part of the group show, Filling in the Gaps, at the Iziko South African National Gallery in Cape Town, South Africa. Earlier solo exhibitions include: here they passed at SMAC Gallery in Cape Town, South Africa; In on itself, at the Marianne Ibrahim Gallery in Seattle, USA, both in 2018; unbecoming, at SMAC Gallery in Johannesburg to coincide with the release of her self-titled publication in 2017; Passage, a special project at 1:54 Contemporary African Art Fair in London, UK and, GROUND at SMAC Gallery in Cape Town, South Africa, both in 2016.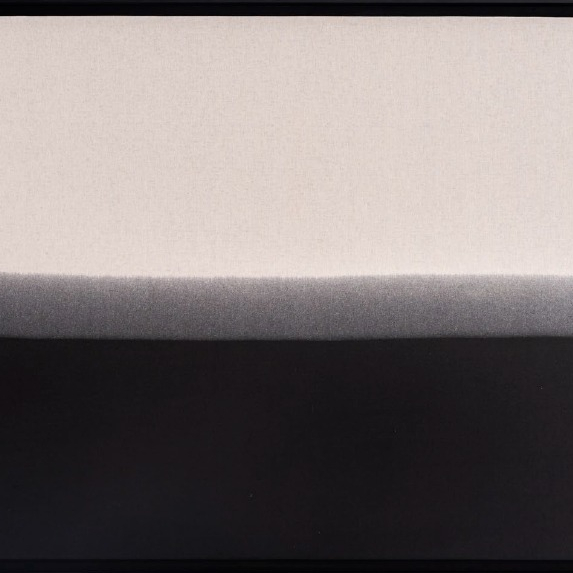 Anna-Sophie Berger
Emmanuel Layr (Vienna, Rome)
Born in 1989 in Austria, lives and works in New York and Vienna
Berger creates work that connects individual perception and intimate use with questions of material reality as part of socio-economic circulation and consumption. Populating body as much as space, her objects freely traverse sites and systems of value, physical and through image.
While preserving this mobility they complicate a reading as discrete objects, encompassing elements of material transience such as decay, malleability or modularity. Berger is an artist who primarily exhibits works of fashion. Although her pivot from fashion to art contains a certain insouciance towards distinctions between the two, Berger uses both to question differing modes of production, distribution and value-attribution, all of which are threads she carries throughout her artworks. Her works lend themselves to transposition not least because her garments are the result of a stripping down of things to their elemental units.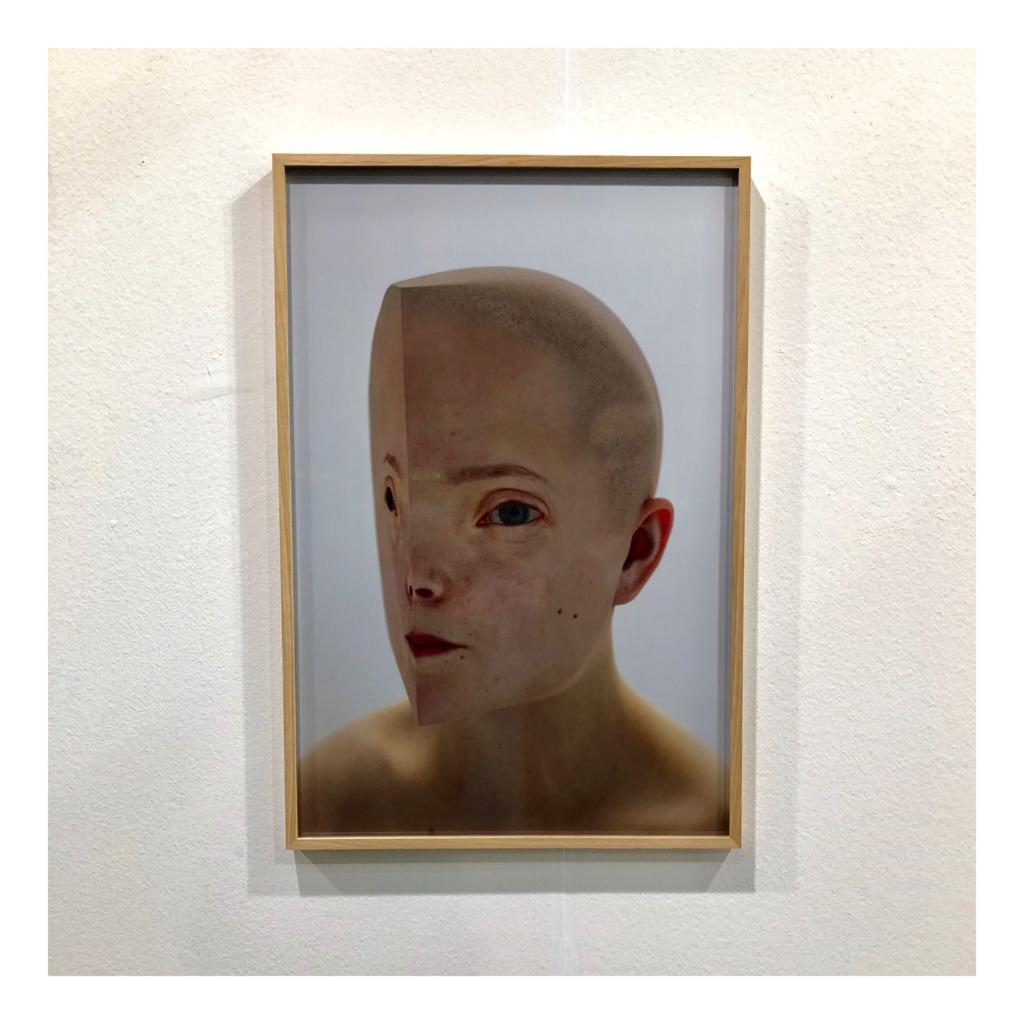 Ivana Bašić
Novembar Gallery (Belgrade)
Born in 1986 in Belgrade, lives and works in New York
Ivana Bašić's work speaks about the limits – all liminal spaces between life and death, reality and fiction, human and inhuman, pre-natal and post-mortem, nature and industry, naturalism and fiction, beauty and ugliness. Fragility is especially present in these hybrids, wounded bodies that cross the borders between living and dead. Being able to communicate avant-garde humor and formal (neo)avant-garde tradition of mixed media with postmodern heritage, but also giving a fresh, contemporary insight into problems of body politics, identity, and gender, Ivana Bašić offers the new inspiring perspective on bodily experience and embodied subjectivity in artistic form. Ivana graduated on BFA, School of Art and Design, Megatrend University, Belgrade, Serbia in 2009 and MPS, Tisch School of Arts, NYU, New York in 2012. Her recent shows include Crash test curated by Nicolas Bourriaud, La Panacée Centre D'Art Contemporain, Montpellier; Marlborough Contemporary, November Gallery, Whitney Museum and Andrea Rosen Gallery, New York; Hessel Museum of Art, New York; Kunstverein Freiburg, Freiburg; Kumu Art Museum, Tallinn; Pact Gallery, Paris; Annka Kultys Gallery, London; Nina Johnson, Miami; Gillmeier&Rech, Berlin; Nogueras Blanchard, Barcelona; Martos Gallery, Los Angeles.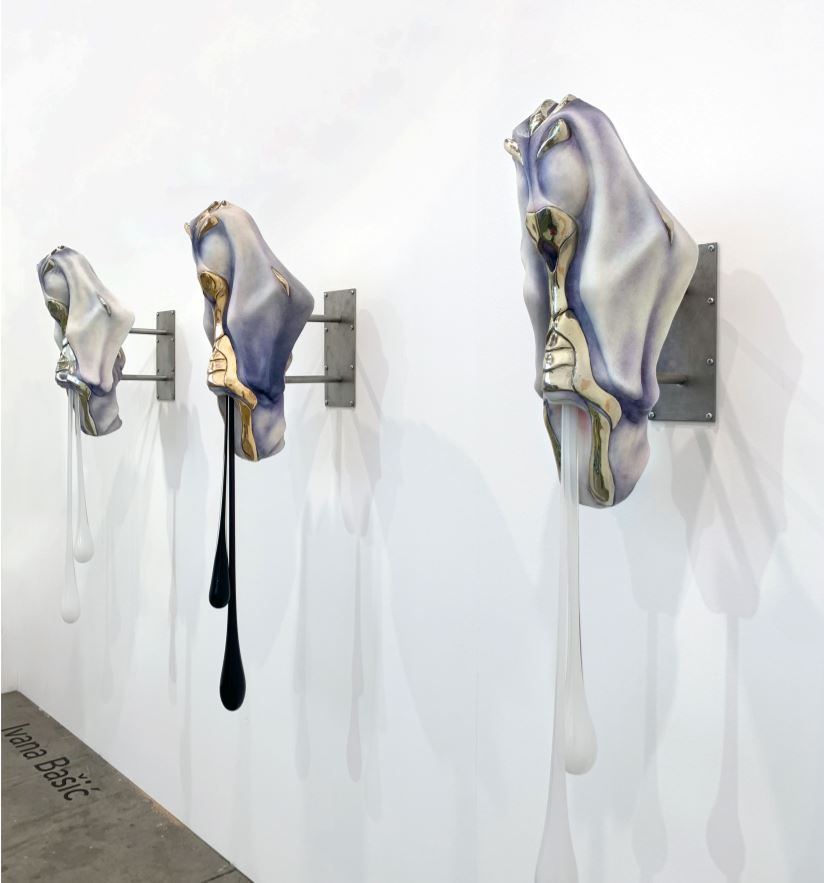 Myles Starr
Vin Vin (Vienna)
Born in New York in 1987, lives and works in Vienna
Fundamental to Starr' artistic approach is an orientation towards a set of rules that the artist creates, based upon his observation of contemporary art as well as negotiation with art history. Dealing with rules is less a matter of precisely following instructions than being motivated to repeatedly question and transgress one's own boundaries. By means of self-imposed restrictions, he faces the conditions of possibility in his artistic expression. This motion of "self-transcendence of aesthetic rationality" he creates an ambivalent play between openness and coherence. Starr deploys these tensions in the imperatives of his practice, when he concludes, not without irony: "The best work breaks the rules, but not all the work that breaks the rules is good work… not by a long shot".
In April 2019 he had his first solo show with Vin Vin Gallery. The artist describes the works presented in Artissima as follows: The nude is a traditional way of depicting intimacy. In a sexually liberated society, freebasing advertising and digital imagery, to see someone naked or even to sleep with them is not very intimate. People sleep with each other without knowing their partner's name and broadcast news to strangers…
But, would you go into a stranger's fridge? Or make a comment about their bedroom? The fridge and the toilet brush are new sizes of intimacy. That is where these works come from. Maybe they even re-contextualize Snyders and Van Djck's crowded market scenes as erotic tableaux.