Founded by Vanessa Carlos in 2016, Condo is the innovative exhibition model allowing emerging London art galleries to host one, or more, international guest galleries, sharing their space in order to create one-month collaborative exhibitions across the city. After three successful editions, the collaborative project – opening on Saturday 12th and Sunday 13th January – has returned increased in response with a total of 52 galleries participating if compared to the 46 in 2016.
The thing we love most of Condo it's being an exhibiting format which allows visitors to see plenty of international galleries of diverse continents at the same time. Differently, from an art fair, Condo shows exhibition within real gallery spaces, contaminated by each city's contingencies, in a much less aseptic and constructed way than in an art fair. The comparison between the host galleries and their international gallery-guests becomes tangible, and the dialogue between different galleries vision can be clearly enjoyed.
As London gallerists say: "Condo represents for dealers an appealing and valuable option to an art fair, as being able to share the space with international galleries gives you an option to have a wider audience the same way as an art fair. […] It gives you the opportunity to work with artists and galleries that you never worked with before, to get introduced to new people, to develop your social network, which is really important for galleries in London."
BeAdvisors Art Advisory team has been touring London throughout the Condo Preview Weekend with a group of 30 people, including collectors, art lovers and people from the art industry to browse some of the most exciting galleries art artists of the contemporary art scene worldwide.
Our tour started in Fitzrovia, with a kick-off coffee at Carluccio's to gather strengths for the full-day visit. After an introduction by Mattia Pozzoni, our head of the art advisory department, we were ready to start!
First stop: Pilar Corrias
On it ground floor, the gallery presented its show by American artist Ken Okiishi (b. 1978), a personal solo show composed by installation, video and photograps concerning the artist's meditation on his childhood.
For Condo, the gallery's basement hosted David Lewis gallery (New York) presenting two video works by New York-based artist duo Felix Bernstein & Gabe Rubin (b. 1992), which are about gender, transgender and queerness.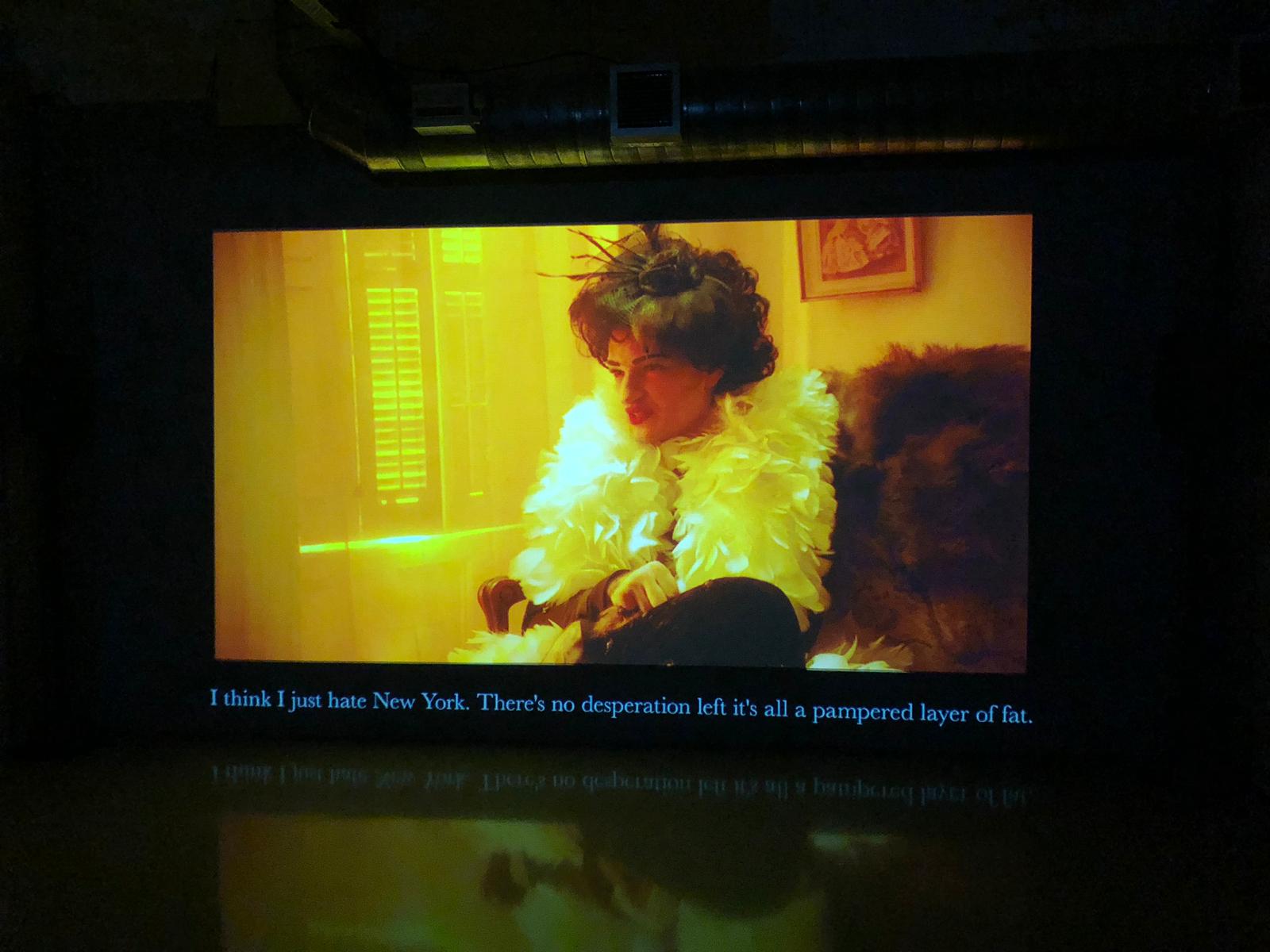 Second stop: Sadie Coles HQ
The space in Kingly street presented one minute's music, one minute's time, solo show by American artist Ryan Sullivan (b. 1985), and hosted JTT gallery (New York). Elaine Cameron Weir, young Canadian artist, has been presented for Condo with her new installation works.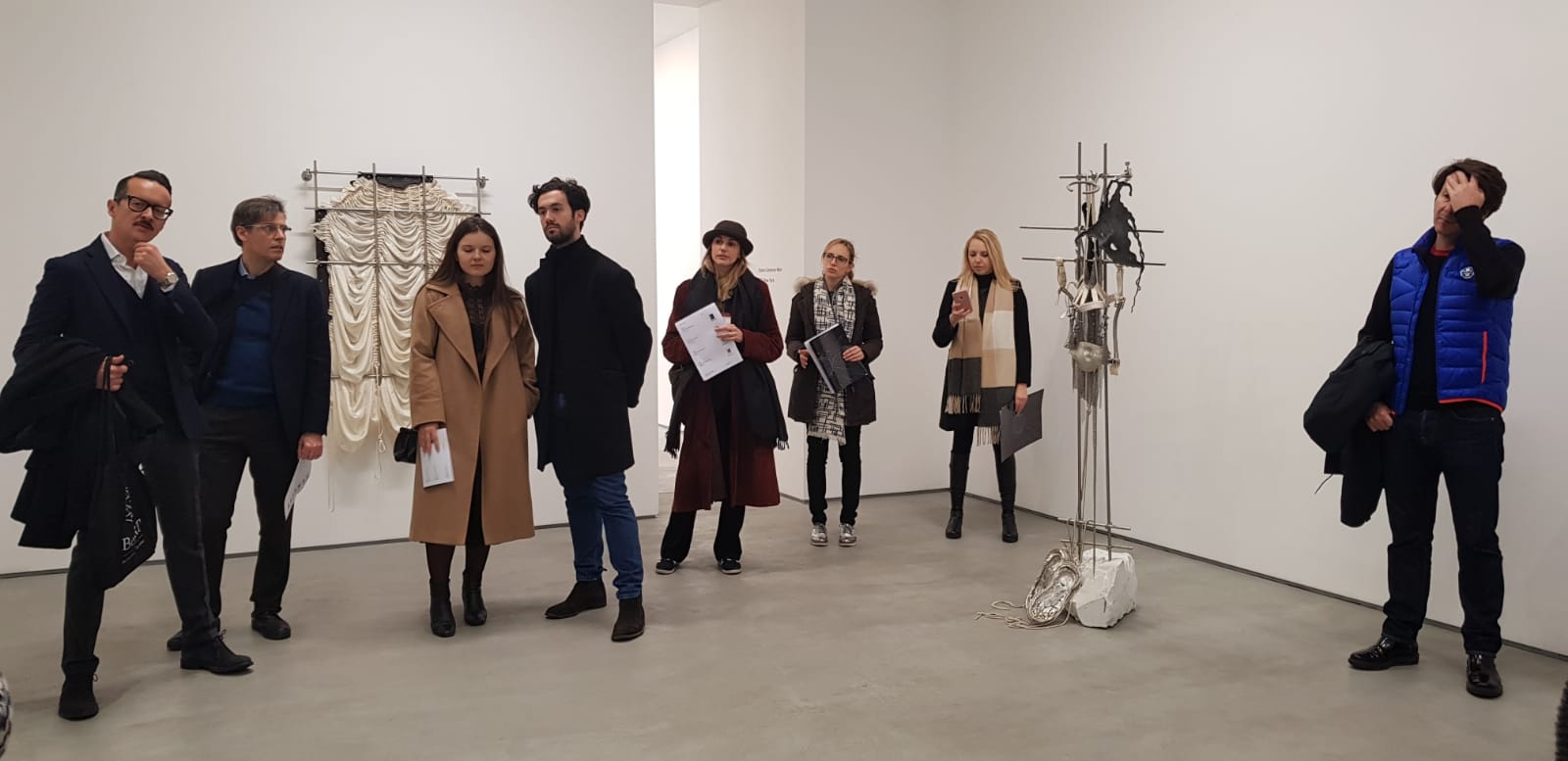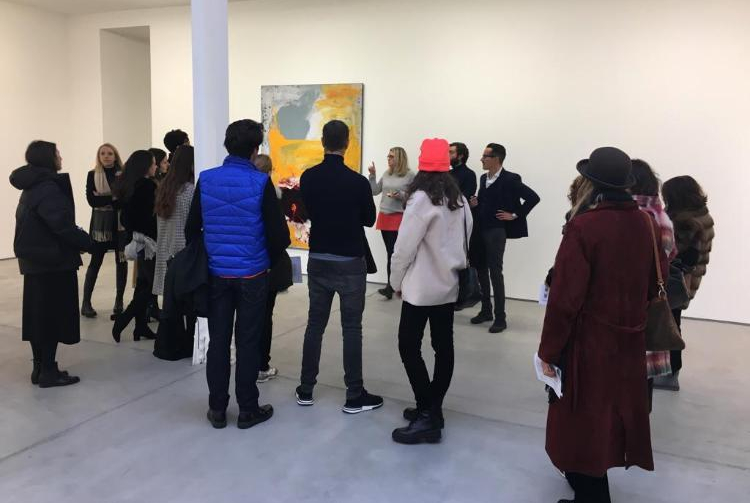 Third stop: Arcadia Missa
In its new, central space, Arcadia Missa hosted works by Cajsa von Zeipel, represented by New York-based gallery Company.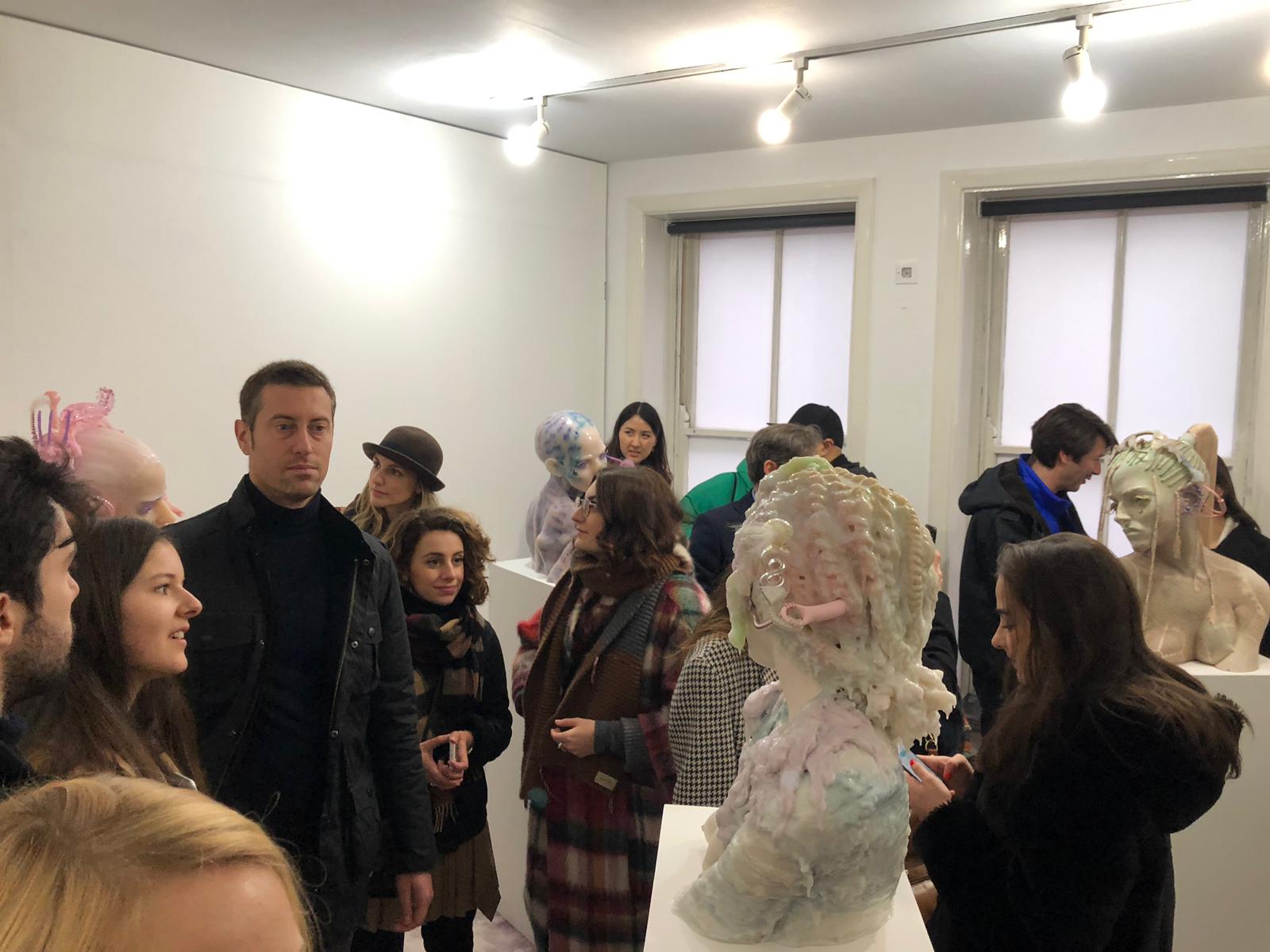 Fourth stop: Southard Reid
Southard Reid presented works by Sydney-based Hany Armanious (b. 1962, Egypt), together with Bedwyr Williams (b. 1974) presented by Frutta (Rome, Glasgow) and Hany Armanious & Naotaka Hiro, presented by Misako Androsen.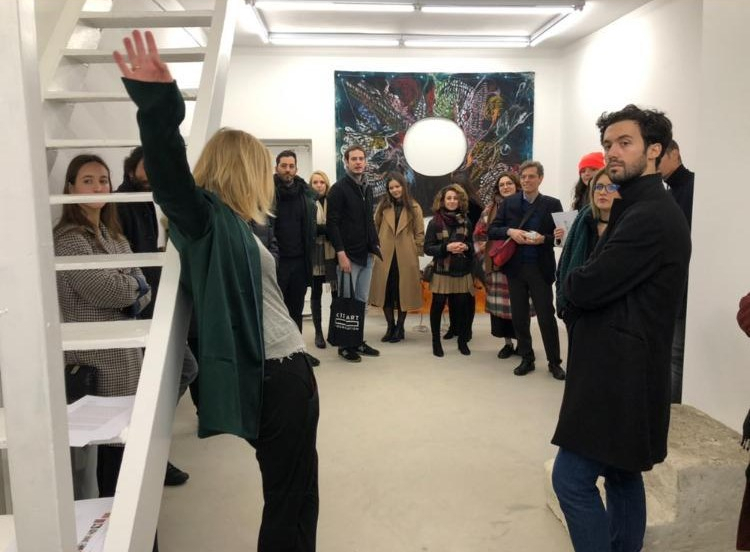 Fifth stop: Rodeo
A huge, immersive and site-specific exhibition by Adriano Amaral has been conceived for Rodeo's spaces by its Brazilian guest gallery Jaqueline Martins.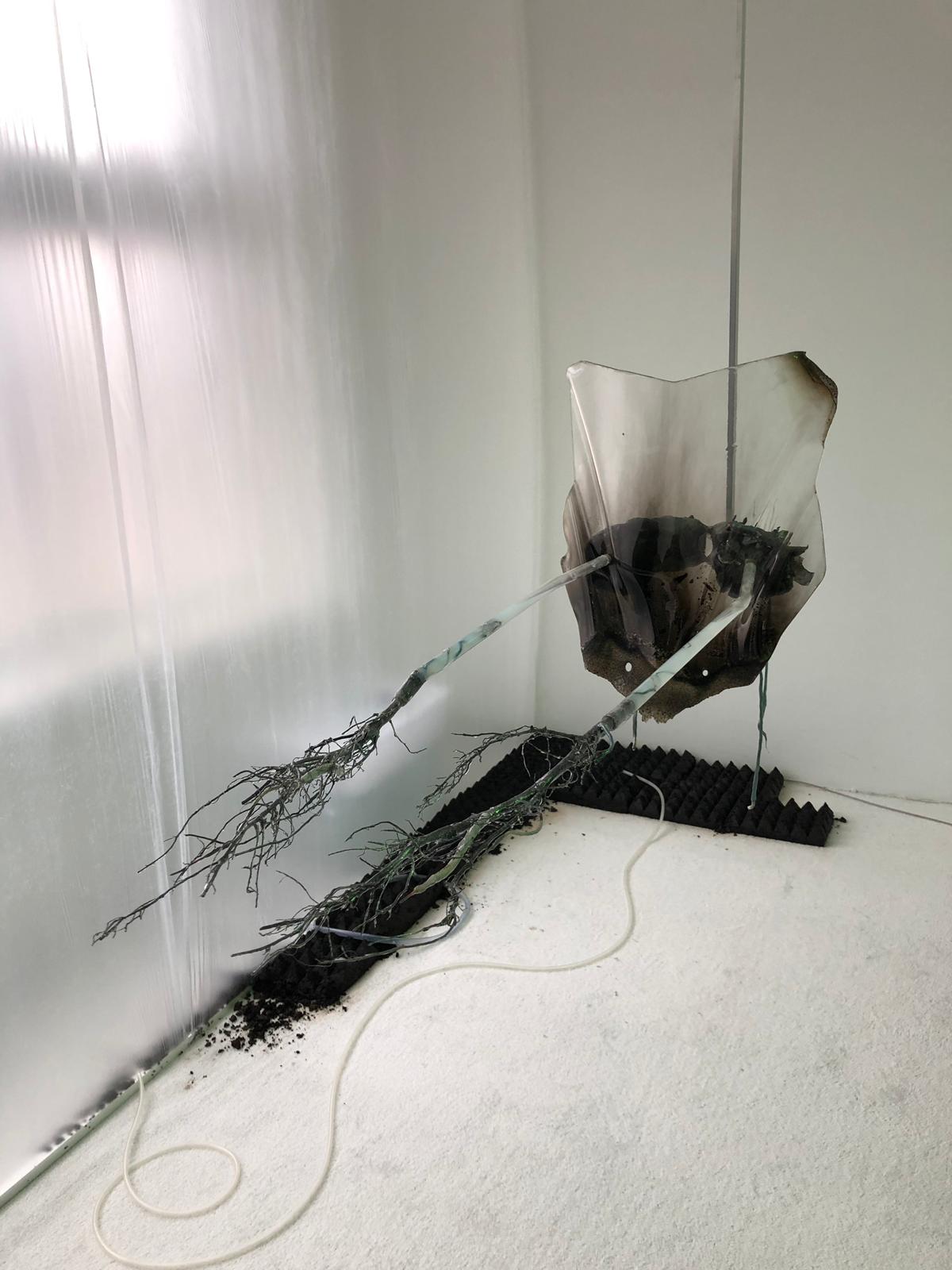 After lunch, we continued our tour heading to East London, on a private minibus.
Sixth stop: Union Pacific
Waiting for his upcoming show in March, Union Pacific decided to present part of the ongoing painting project of Jan Kiefer (b. 1979) concerning wine depiction as metaphor of history of Western or occidental cultural society. Wine is one of the oldest cultural heritages with a lot of references and of course strong religious imagery. He's mirroring these images and the related social patterns and deconstructing everyday objects and codes and their associated mannerisms.
Guest gallery Lomex gave its contribution exhibiting two young artists from New York, offering a small scenery of how young, NY-based artists are developing their oeuvres: Robert Bittenbender and Andrea Fourchy.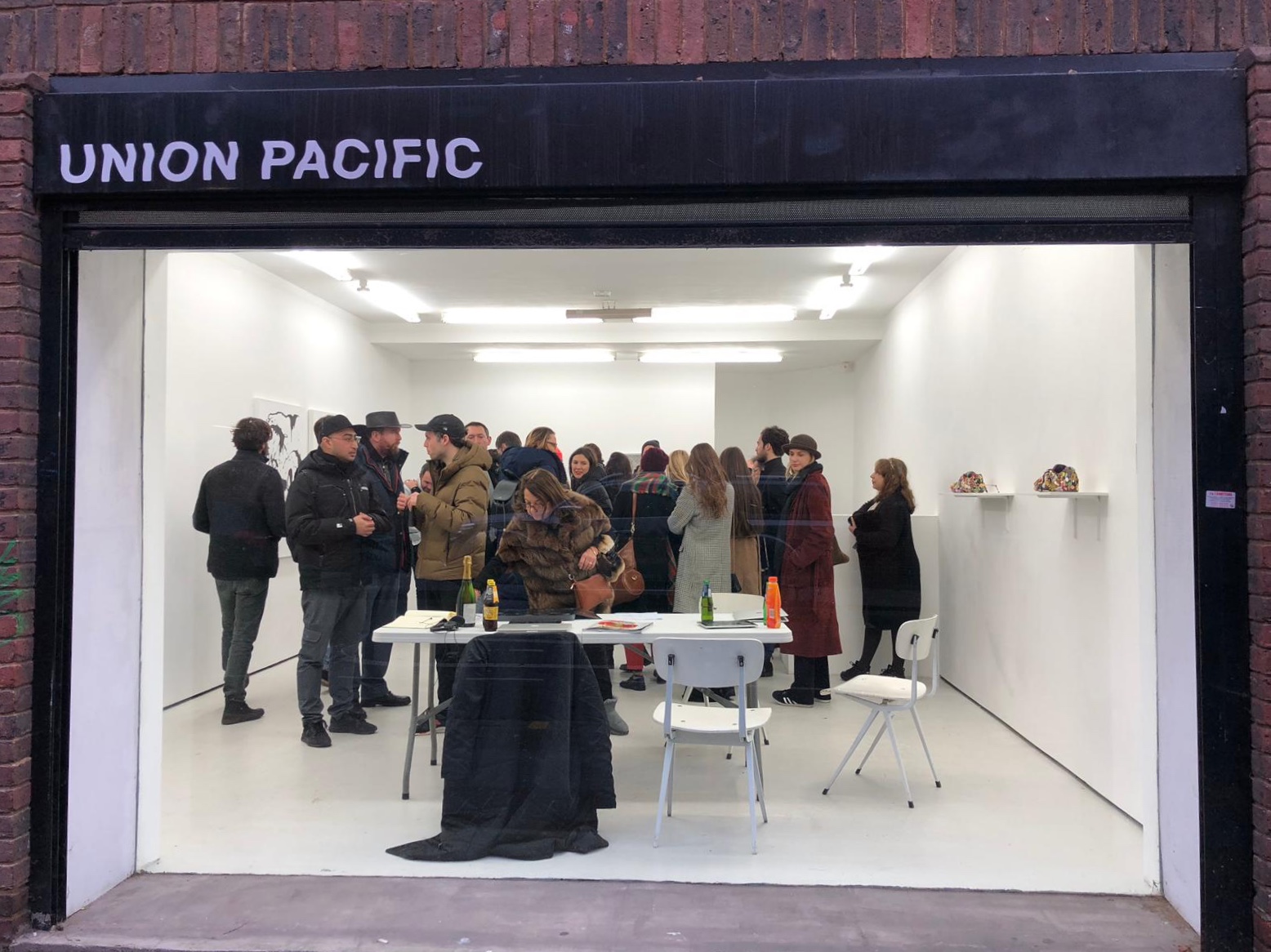 Seventh stop: Carlos Ishikawa
The founder of Condo, Vanessa Carlos, hosted in her gallery two international, mid-sized galleries such as Antenna Space (Shanghai) – with a project by young painter and photographer Xinyi Cheng – and Chapter (New York) with a cinema-related painting project by young American artist Samuel Hindolo.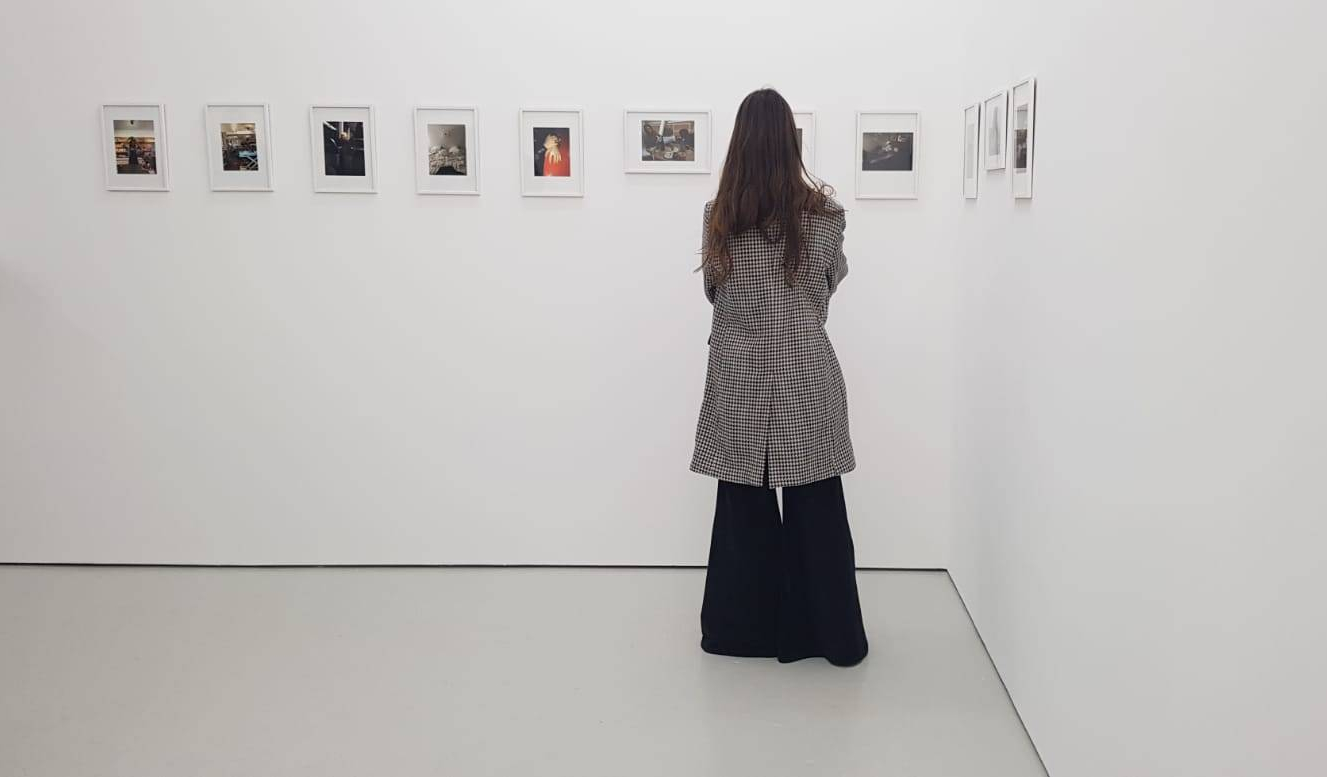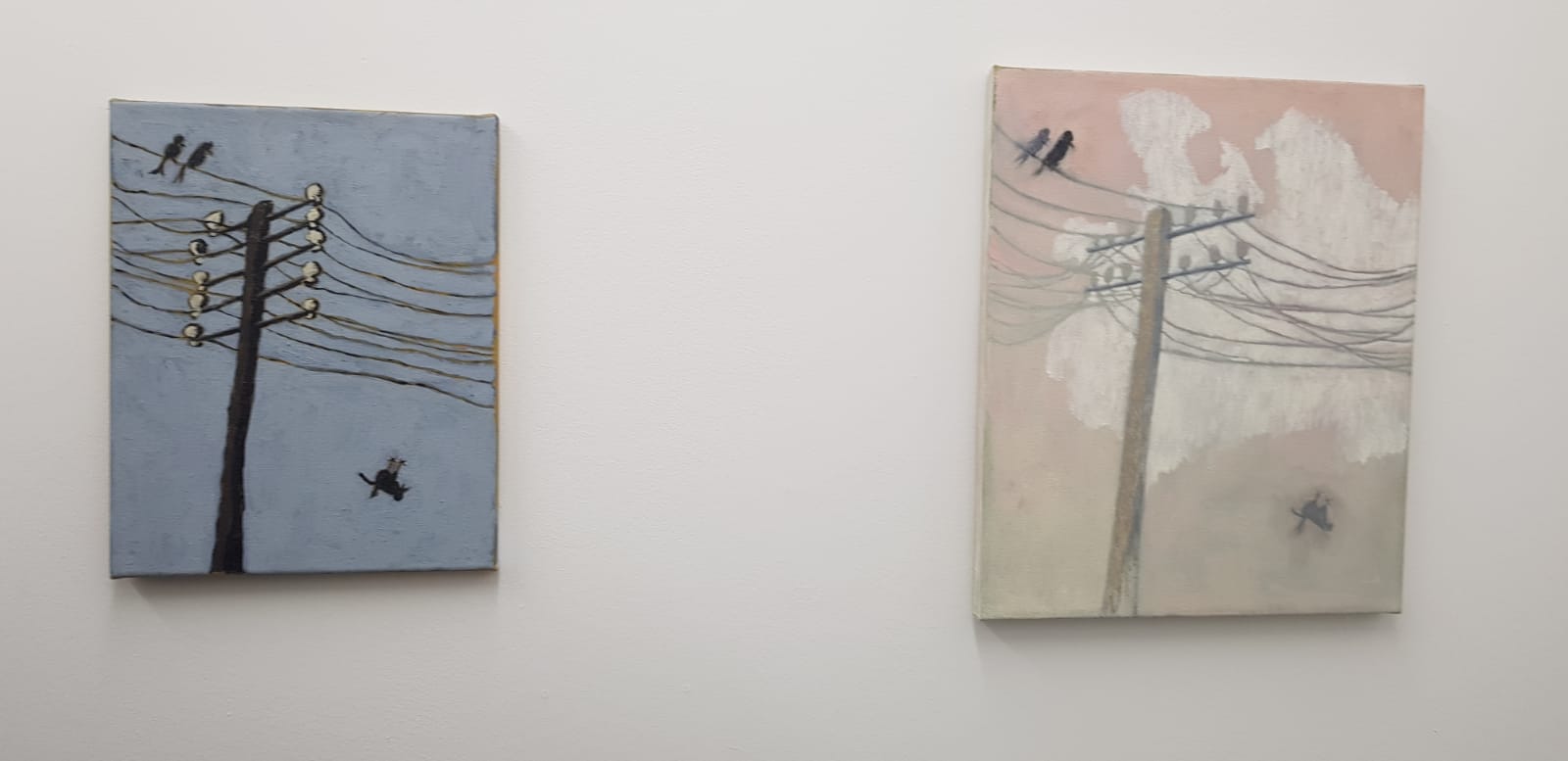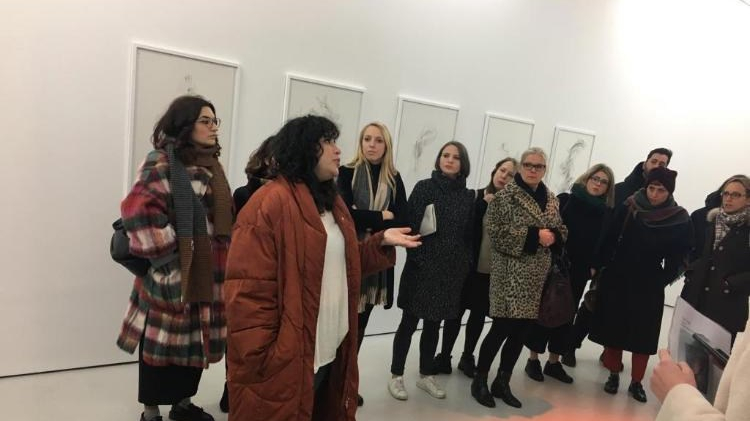 Eighth stop: Maureen Paley + Herald Street
Herald Street (Bethnal Green), comprises two galleries spaces: Maureen Paley and Herald St. They host respectively Felix Gaudlitz (Vienna) and Queer Thoughts (NYC), and Wilding Cran (Los Angeles) and Gordon Robichaux, NYC.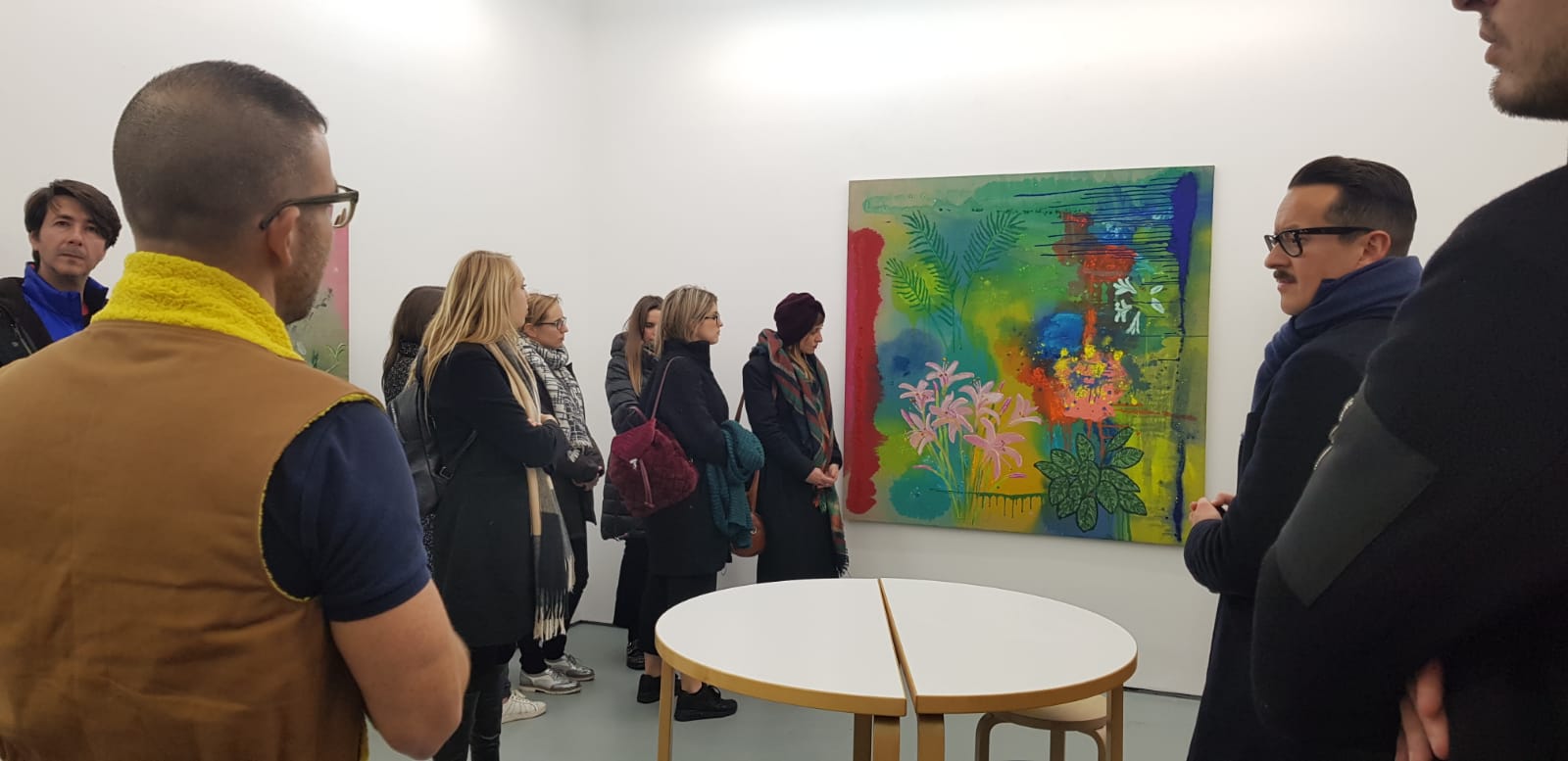 Ninth stop: Emalin
Our beloved artist Megan Plunkett (which is also a part of MMAT Trust!) has been presented by the host gallery founded by Leopold Thun and Angelina Volk, together with Barbara Weiss (Berlin)'s project by Puppies Puppies and Emanuel Layr (Vienna)'s artist Gaylen Gerber.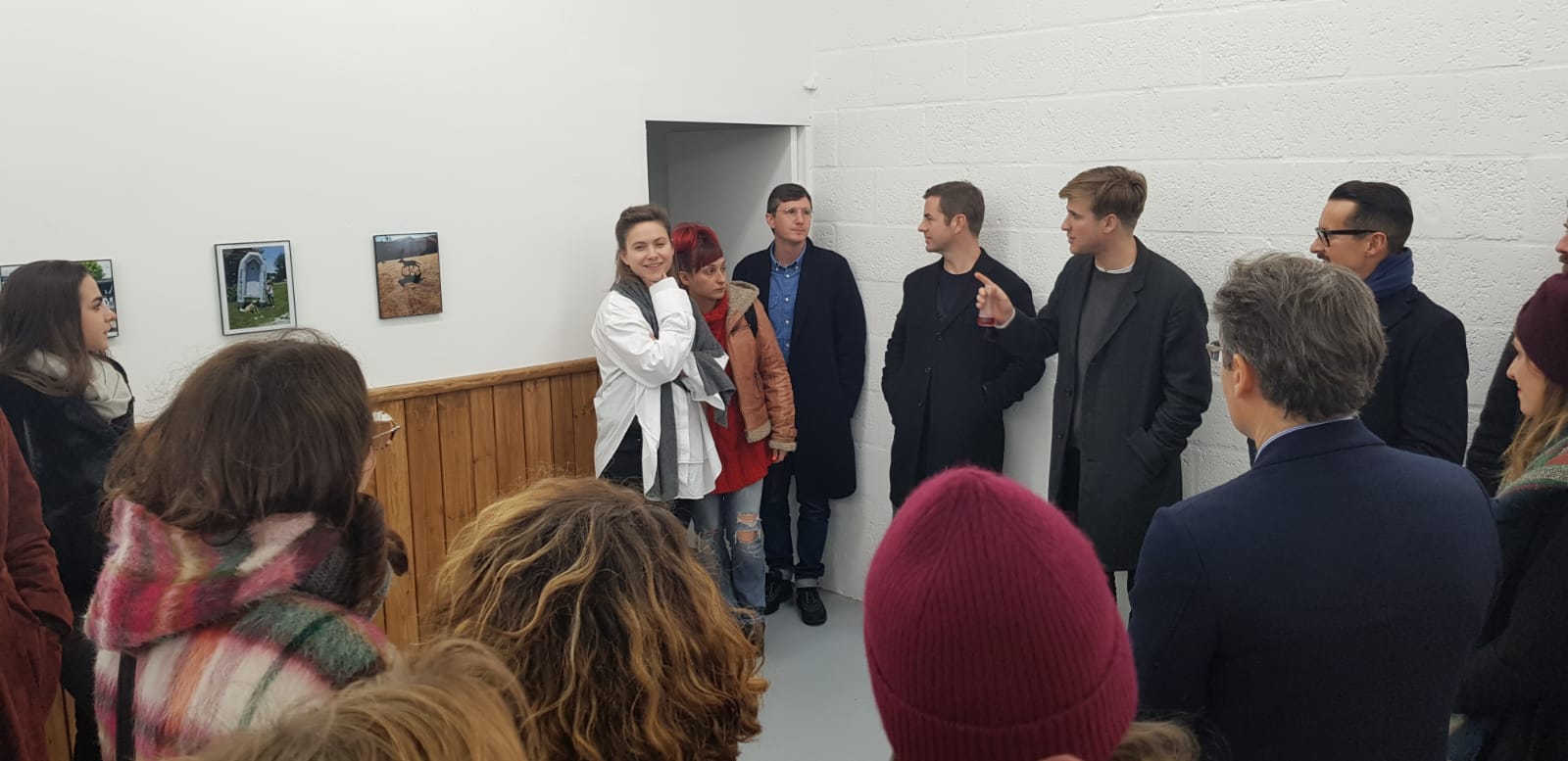 Condo's  format offers a new gallery-system which enables galleries aimed at similar perspectives to promote their artists and to maximise their work on combined resources. The result is a combination of multiple experimentation opportunities, which is also fair to consider as a great alternative to art fairs.
And, as we do for all the fairs we visit, we have cherry-picked the most remarkable artists in our collectors guide, discover them here.