BeAdvisors Art Department has been touring the video art fair in Barcelona: LOOP FAIR.
Since 2003 LOOP FAIR creates a framework for specialists and market professionals, the first devoted to artists' films and videos.
The Fair is born from a commercial intention and, given the current socio-economic structure, is converted into one of the essential platforms for the production and exhibition of the critical thought generated by artists, who most of the times find support in and work with their gallerists and collectors. With this in mind, LOOP FAIR fulfils its passionate commitment to serve as a serious and rigorous context.
HAYOUN KWON
Galerie Sator, Paris
Born in 1981, Seoul. Lives and works between France and South Korea
Hayoun Kwon first began working with video between 2006 and 2008, and has since developed a practice in which the digital medium is utilized in all its diversity to transgress the limits imposed by contemporary political situations. Animation affords her the freedom to dramatize, exaggerate, and push the frontiers of representation, and to exploit the fantasmatic potential of her subject matter. Of particular interest to her is the border that divides North and South Korea, perceived as a mirror that reflects similar images back to both the watcher and the watched, or as a theatre stage whose limits cannot be transgressed. The concept of border poses the question of the physical and mental limits of the individual. A sensitive reflection on identity and borders runs throughout Kwon's work, interrogating the construction of historical and individual memory, as well as the ambiguous relationships that link memory, reality and fiction.
The Korean Demilitarized Zone (DMZ) is a strip of land, 248km long and 4km wide, which separates North from South Korea. The Korean peninsula is today the only region that remains divided in such a way.
Originally the final battlefield of the Korean War, the DMZ as we know it today was established as a result of the Cold War. According to data compiled by the South Korean Ministry of National Defence, it would take 489 years to remove all the landmines in the area. As estimated, the mines kill more than a hundred soldiers every year. In near-total isolation for over 60 years, the DMZ has become a nature reserve and a sought-after tourist destination. Despite its name, it is one of the world's most heavily militarized areas. This project consists of a transcription of an account of the zone by a former South Korean soldier, Kim. We gain access to the DMZ as he immerses us in his personal memories. Relating an anecdote from a reconnaissance mission, he shares the stunning discovery that he made in an unidentified minefield, where explosives were placed by the South Korean army although it was not recorded on any maps. He speaks of a place where man is forbidden to tread and which has been reclaimed by nature. This piece is an invitation to encounter the memories of a man whose past and present blur with one another, a fundamentally paradoxical vision where the dignity of nature surpasses an omnipresent lethal danger.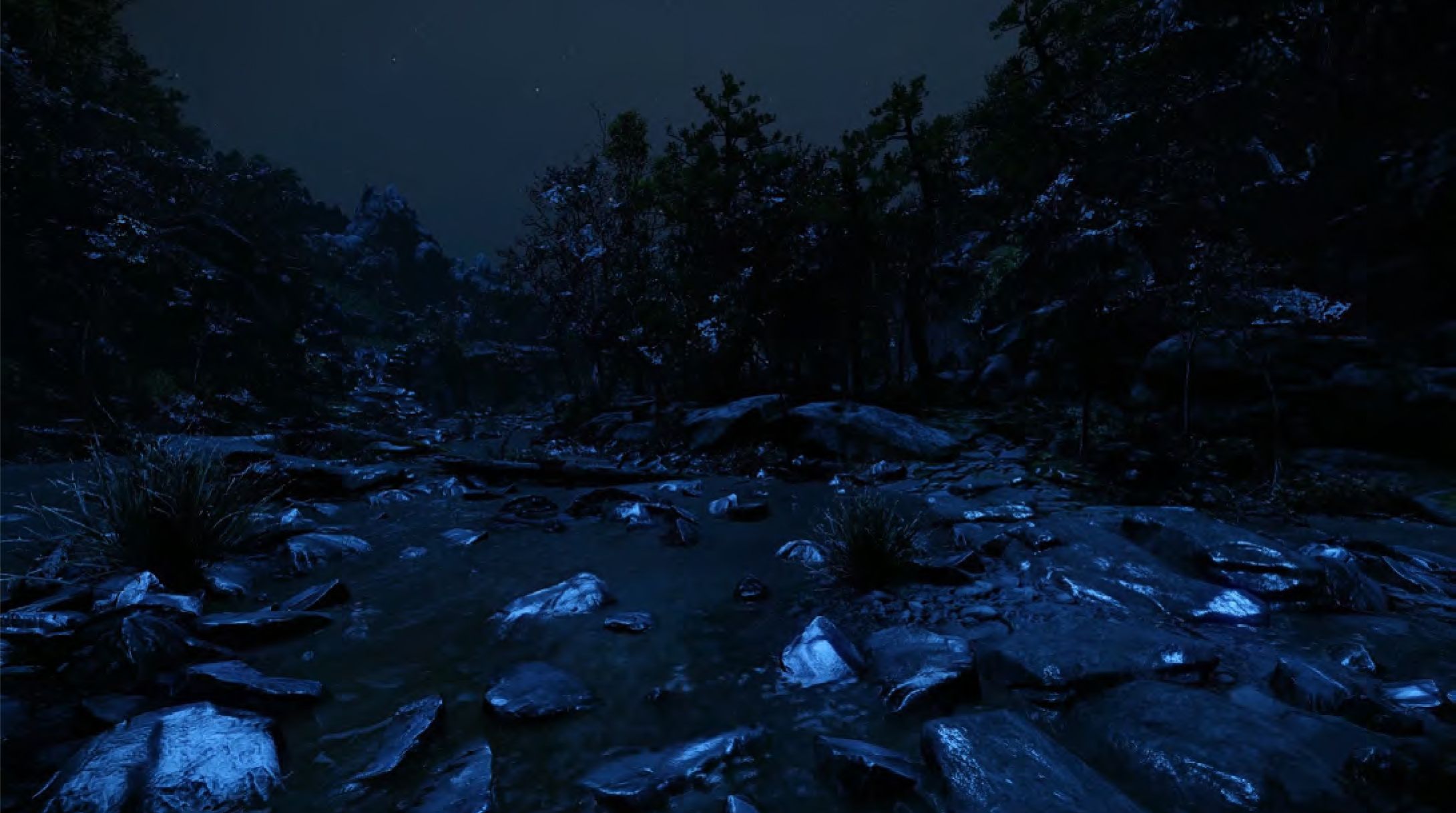 ASLAN GAISUMOV
Emalin (London)
Born in 1991, Grozny. Lives and works in Grozny
Aslan Gaisumov is developing an oeuvre that feeds on, but also transforms and transcends personal and collective memory. His works are poised between visual immediacy and social commentary, between the momentary and the monumental. They are mostly videos and installations incorporating found and purposely crafted objects, but sometimes also photographs and works on paper. He is currently completing his MFA at Rijksakademie van Beeldende Kunsten, in Amsterdam. His work has been shown in events, museums and institutions such as the Liverpool Biennial, Liverpool (2018); the 1st Riga Biennale, Riga (2018); Garage Triennial of Russian Contemporary Art-Garage Museum Of Contemporary Art, Moscow, (2017); Kunsthalle Wien, Vienna; or Museum of Contemporary Art M HKA, Antwerp, among others.
Keicheyuhea follows the artist's grandmother, Zayanu Khasueva, as she returns to her home village for the first time since her family's deportation 73 years earlier. Keicheyuhea, a remote mountain settlement in the Galanchozh region of Chechnya, remained a closed territory under Soviet rule and has only recently become accessible to its former residents. In the artist's first multi-shot video the voice of Zayana Khasueva accompanies the arduous journey into the mountains.
The video has been produced with the support of the Han Nefkens Foundation.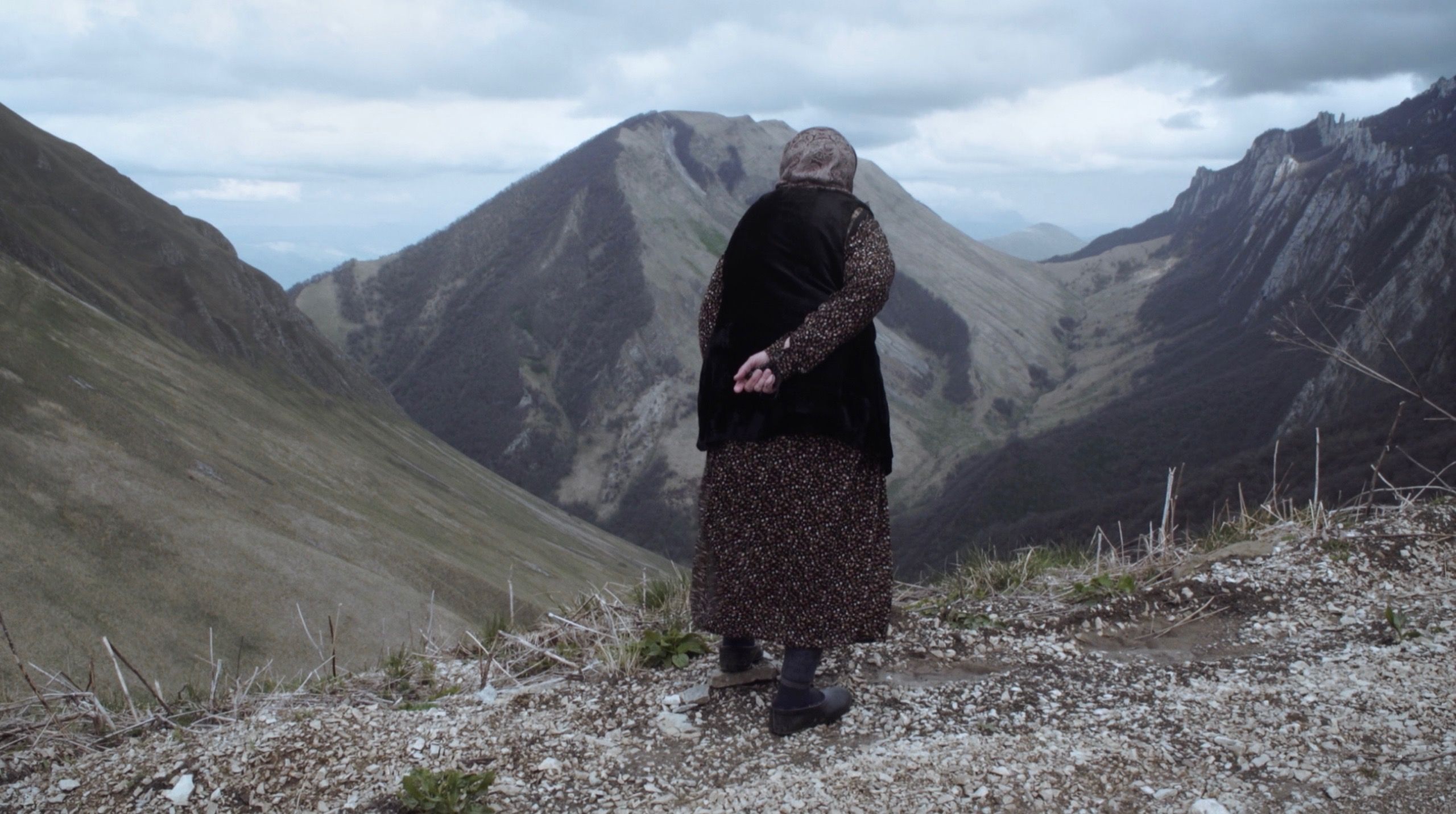 ANDREA GALVANI
The Ryder Projects (London)
Born in 1973, Verona. Lives and works between New York and Mexico City
Adopting a cross-disciplinary approach that often draws upon scientific methodology, Andrea Galvani's conceptual research informs his use of photography, video, drawing, sculpture, sound, architectural installation, and performance. He has exhibited internationally, including the Whitney Museum, New York; the 4th Moscow Biennial for Contemporary Art; the Mediations Biennial, Poznań, Poland; 9th Biennial of Contemporary Art of Nicaragua; Art in General, New York; Aperture Foundation, New York; The Calder Foundation, New York; Pavilion – Center for Contemporary Art and Culture, Bucharest; Mart Museum of Modern and Contemporary Art, Trento; Macro Museum, Rome; GAMeC, Bergamo; De Brakke Grond, Amsterdam; Den Frie Centre of Contemporary Art, Copenhagen; and Sculpture Center, New York; among others. His work is also part of major public and private collections in Europe, the Americas, Asia, and Africa.
The End is an international trilogy, a series of complex, cross-disciplinary works. The End (Action #5) documents a never-ending sunset, a segment of infinity. Filmed from a military aircraft flying at supersonic speeds opposite the earth's rotation, the video suspends the descending sun over an oceanic horizon. Time is frozen at the cusp of separation between day and night, forced perception of a ceaseless, distorted moment. Accelerated space produces violent vibrations, destabilizing the boundary of sea and sky. The video describes the tension of in-between states.
Our experience of reality is disarticulated, we are at the precipice of the end. The End (Action #5) monumentalizes trace existence in constant flux. A metaphorical memorial of life, death, and the transcendent beyond, The End (Action #5) presents Being as a disequilibrium, a constellation of states in perpetual transformation.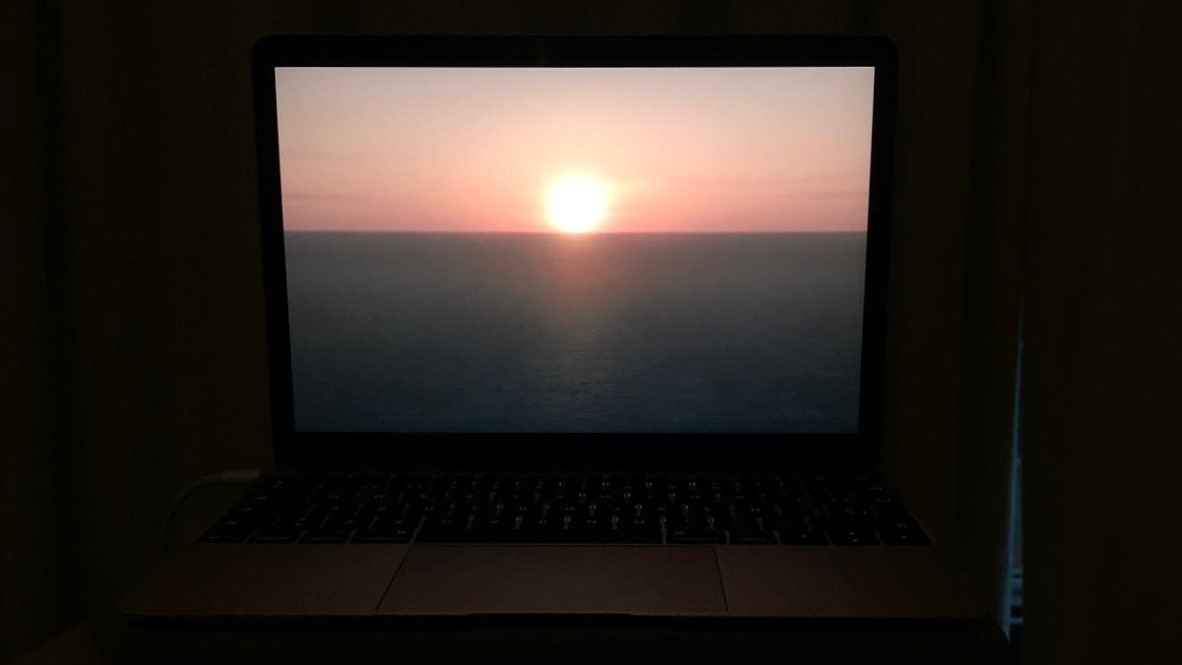 RÄ DI MARTINO
Monica De Cardenas (Milan)
Born in 1975, Rome. Lives and works in Turin
Rä di Martino deals with our perception of reality and fiction, drawing attention to the absurdity of representing either. The artist's background in theatre and her passion for film emerge not just in her videos, but in photographic and installation work. Sets, actors and props are used variously to pick apart subjects as human relationships, cinematographic traditions, the theatre of war, and the fabrication of history.
She studied at Chelsea College of Art and Slade School of Art in London, before moving to New York from 2005 to 2010. She has shown her work in diverse institutions around the globe. She participated of the Venice Film Festival 2014 and 2017, winning the Gillo Pontecorvo Award and the SIAE Award and the Gillo Pontecorvo Award respectively.
In her piece The Portrait of Ourselves, di Martino uses expressions that relate to playing and shows a girl held upside-down by her ankles.
The situation takes us into a fiction process of speculation. "Fiction is usually seen as an escapist entertainment"; it happens in playing, it happens in dreams, it happens in stories and you see it at the movies or read it in books. An overturning from the plane of the real to that of the fictitious under the egis of the simulation of the real, a device which inevitably grasps our attention. The young girl is upside-down, and yet she's got a full and tranquil look. Like the figure of the hanged or hung, 12th card of the major arcans of the tarots. Despite the fact that it refers to the traitor, the figure refers to an attitude and a perspective which in fortune-telling is associated with the ability to go beyond conventions and observe the world from a more spiritual point of view. In representing the world of the dead, the human figure is upside-down as well, an upside-down world, which nonetheless reflects the real.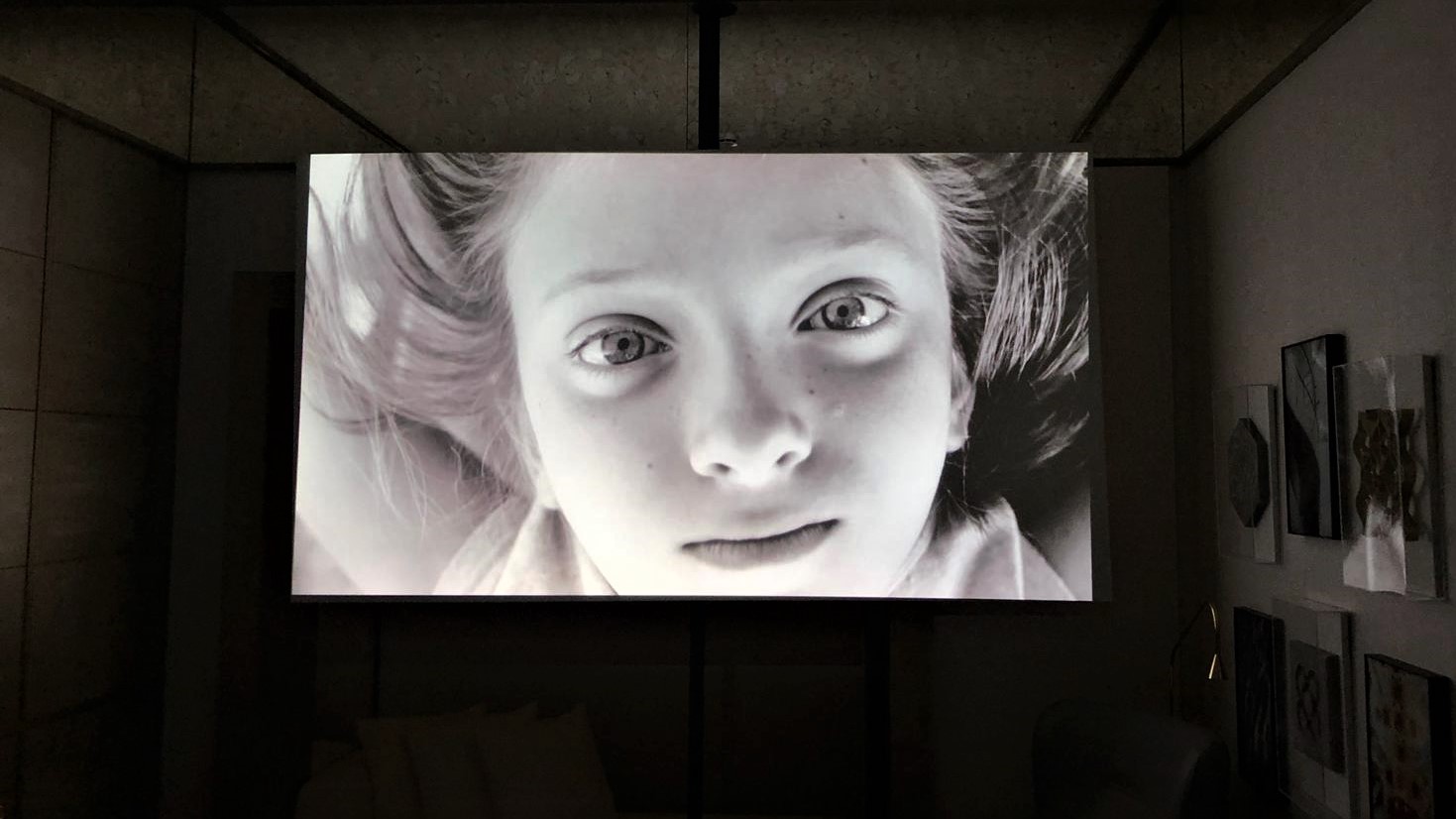 VOLKAN ASLAN
Paris-Beijing (Paris)
Born in 1982, Ankara. Lives and works in Instanbul
Volkan Aslan studied Painting at Mersin University Faculty of Fine Arts.
He has held solo exhibitions at institutions such as Pi Artworks, Istanbul; Pi Artworks, London; Arter, Istanbul; Macka Art Gallery, Istanbul; or Under Construction, Istanbul.
His works have also been exhibited in Maxxi Museum, Rome; The Moving Museum Istanbul, Istanbul; the 13th Istanbul Biennial, Istanbul; 5533, Istanbul; Cer Modern, Ankara; Depo, Istanbul; Delfina Foundation, London; Bethanien Kunstlerhaus, Berlin; Triennial Bovisa Museum, Milan; BM Suma Contemporary Art Center, Istanbul; Aksanat, Istanbul; and Borusan, Istanbul, among others. Aslan is also co-founder of 5533, a non-profit independent art space in Istanbul.
Home Sweet Home is a slow burn that reveals glimpses of two lives, lived side-by-side on a boat on the Bosporus strait, proving the concept of the neighbourhood as a relief to loneliness with its houses floating on water. These two, the fictional houses representing complementary households, attain a grain of realism with some objects in the fleeting images, like a Murano ashtray which oozes a pleasant, familiar feeling mixed with images of the river as a symbolic and physical heart of the city. Commissioned by the 15th Istanbul Biennal, Volkan Aslan's Home Sweet Home is a meditative take on the realities of displacement. With its disjunctions of time and perspective, and imagery of water and travel, the work contemplates two women forced to make long journeys, such as migrants or those who have suffered a loss of home. The video is also a poetic parable about the way in which we all share this itinerant and fragile human condition, even though each of us may experience this condition differently.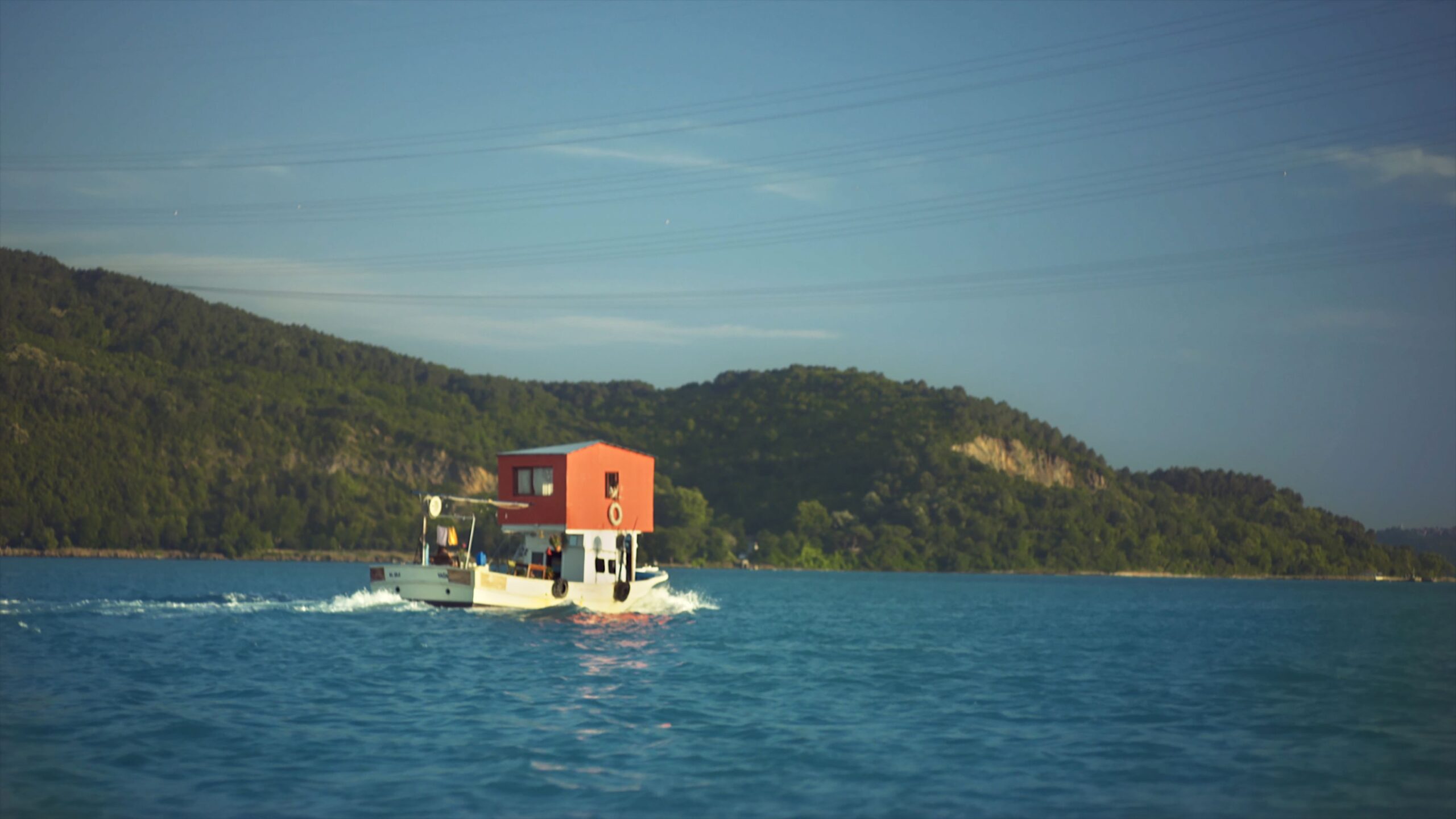 SHAHAR MARCUS
Braverman Gallery (Tel Aviv)
Born in 1971, Petach Tikva. Lives and works in Tel Aviv
Shahar Marcus is an Israeli based artist who primary works in the medium of performance and video art. His body serves as an instrument, a platform on which various 'experiments' took place: lying on the operating table, set on fire, dressed in a 'bread suit' and more.
Food is also a major theme in Marcus's works. For instance, his recurrent use of bread as a symbol of essentiality and survival is juxtaposed with military symbols. By working with food, a perishable, momentary substance and by turning it into a piece of clothing or a set, Marcus also flirts with art history; transforming arbitrary objects and materials into something immortal and everlasting. Shahar Marcus is an active artist for over a decade and has exhibited at various art- institutions, both in Israel and around the world, including: The Tate Modern ,The Israel Museum, Tel Aviv Museum of Art, Petach Tikva Museum of Art , Charlottenburg, Copenhagen- Kunsthalle , Moscow Biennale, Poznan Biannale, Moscow Museum of Modern Art The Hermitage in Saint Petersburg and at other art- venues in Poland, Italy, Germany, Georgia, Japan, the USA and Turkey. Structured like a Hollywood trailer with rhythmical editing and multiple effects, Shahar Marcus's video "The Curator" depicts a curator's "rise to power" with a measure of grotesqueness, sketching a map of the art world where the curator reigns supreme. Mapping external signs and cultural codes, Marcus traces the activity of the curator and his multiple functions, ponders over the skills required for this coveted position, and analyses the mechanism of self-glorification which makes the tick of the conductor of the art's orchestra. At the same time, the artist also criticizes the superficiality and presumption in the art world, the "celeb" culture which crowns objects of admiration and imitation, and the yearning of patrons—powerful tycoons—to establish their high status by means of art works and artists. The film offers a "behind-the-scenes" peek into this impulse-ridden world, often perceived as a detached, elitist bubble, thereby shedding light on one of the aspects of contemporary culture.