BeAdvisors Art Department has been touring Artissima selecting the
most remarkable galleries and artists from the
25th edition of the fair.
MATTEO NASINI

Clima, Milan
Born in 1976, Rome
Lives and works in Rome
Matteo Nasini's research starts from his studies on sound and lands to the creation of physical forms that deeply analyse material' surfaces.
His practice focuses on sound installations, performances, and sculptural works, but especially on two artistic media: Nasini's research is based on two artistic media: sound and drawing. As it often happens with complex artists, who however possess the maturity to structure their own production in order to develop it on distinct typological and thematic fronts, sound and drawing rarely coexist in the same work, as they generate different outputs: the first brings forth musical sculptures, sound installations and performances; whereas the second produces tapestries.
Between his solo shows: Clima Gallery, Marsèlleria, Fluxia, Fonderia Artistica Battaglia, (Milano); Maxxi, Macro, Nomas Foundation, Operativa Arte, La Galleria Nazionale, Pastificio Cerere, Auditorium Parco della Musica (Roma); Museo di Villa Croce, (Genova); Villa Romana (Firenze); Orto Botanico (Palermo); Palazzo Fortuny (Venezia); Art O' Rama, Damien Leclere (Marsiglia); EDF Foundation, Paris La Defance, (Parigi); Espace le Carre, Palais Beaux-Art (Lille); La Panacee (Montpellier); IIC, Hammer Museum (Los Angeles); Marsèlleria (New York); Rowing (Londra).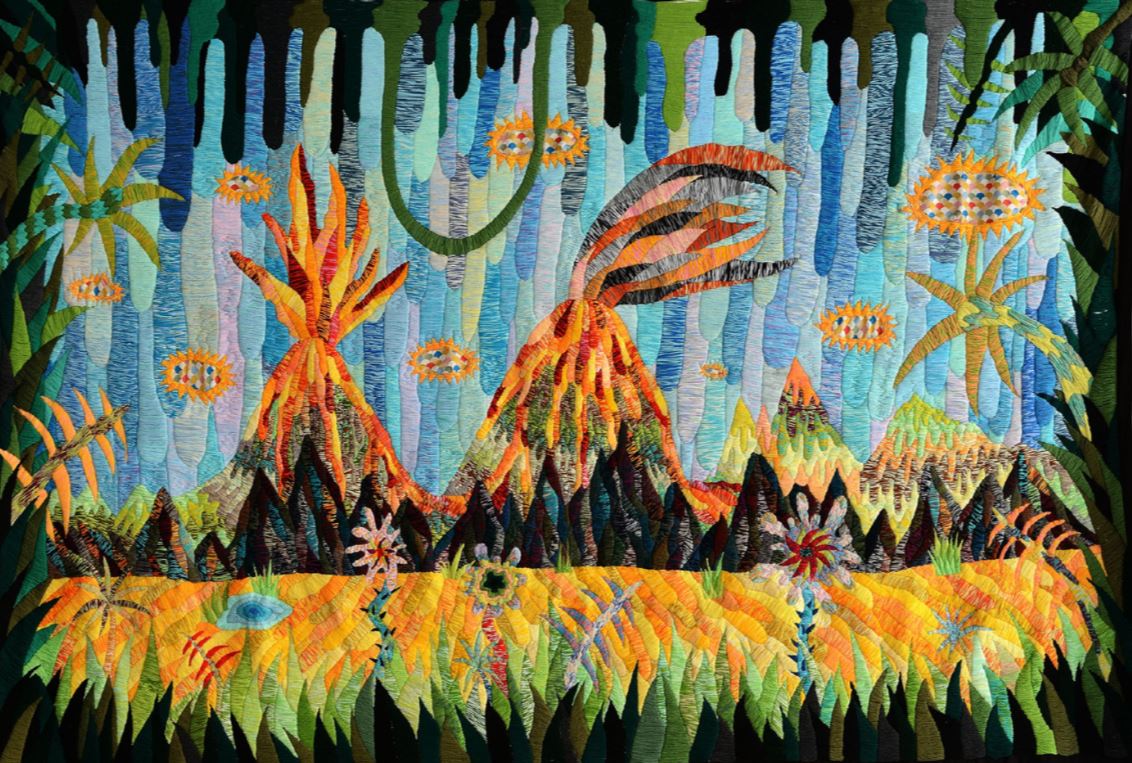 REBECCA MOCCIA

Mazzoleni, Turin and London
Born in 1992, Naples
Lives and works in Milan
Her exhibition path begins in 2012 with the collective exhibition "L'intimità dell'immagine come luogo in comune" by Gianni Caravaggio at ViaFarini, DOCVA, in Milan. In the following years the collective exhibitions in which she participates are: "Ni Dieu Ni Maitre" of 2012 by Andrea Bruciati at the Galleria Massimodeluca di Mestre (VE); "Incontro" in 2013, curated by Bernard Rudiger and Gianni Caravaggio at Réféctoire des Nonnes, ENSBA in Lyon; "Extradelicato 2″ (2014) by Claudio Corfone Via Private Pantelleria 5 in Milan; "Chaotic Passion" (2015) curated by Anna Lovecchio at CHAN, Museum of Contemporary Art of Villa Croce in Genoa; "Throwing balls in the air" (2016) for the Academiae Youth Art Biennale curated by Christiane Rekade and Francesca Boenzi at the Bressanone Fortress / Franzenfeste; "Io Sono Qui" (2017) curated by Lorenzo Bruni, MACRO Testaccio, Rome; "More Than Words"(2018) curated by Daniela Ferrari at Mazzoleni, London.
2015 is the year of her first solo exhibition "Semper più di questo", curated by Lorenzo Bruni at the Galleria Massimodeluca di Mestre (VE), followed in 2016 by "Substantial" with Ornaghi & Prestinari with the contribution of Ginevra Bria at the The Open Box space in Milan and on 2017 the special solo project "Coraggio" at Rossmut, Roma.
Parallel to the artistic production, Rebecca Moccia writes critical articles for contemporary art magazines, such as "Arteecritica" and "Dasartes Brasil", as well as creating projects that question the ways of fruition and development of contemporary art such as the three editions, from 2015 to 2017 of "Studi Festival" (www.studifestival.it) in Milan, and "FEA Lisboa"(www.fealisboa.com) during Arcolisboa 2018.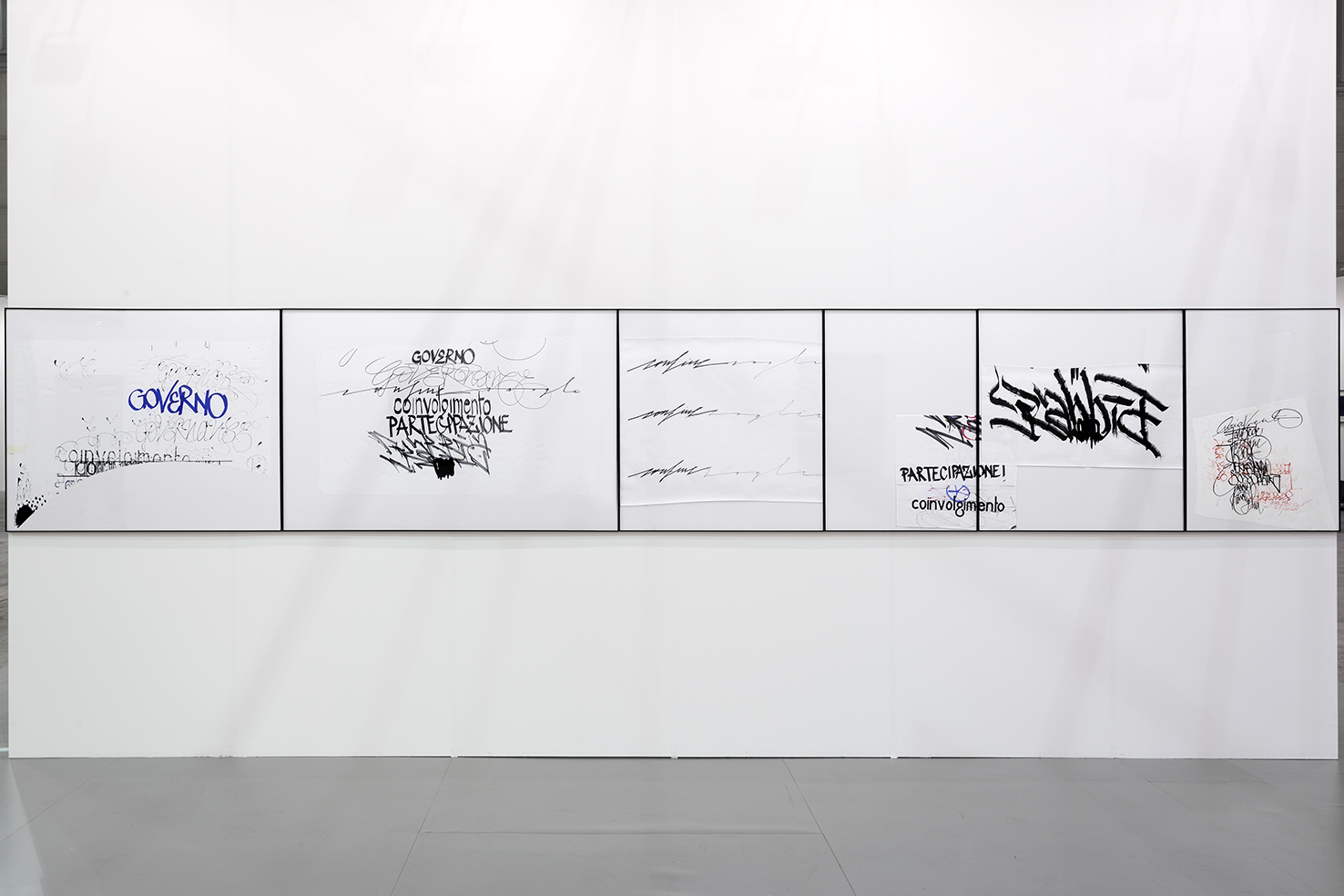 CHRISTIAN FOGAROLLI

Alberta Pane, Paris and Venice
Born in 1983, Trento
Lives and works between Trento and Prague
The research of Christian Fogarolli is characterized by a strong interest in the nature of identity, investigated through different perspectives, such as the archival research. He works with different media: environmental installations, photography, sculpture, and video. His work shows connections with theories and scientific disciplines, that often and unconsciously, have used the art to progress and become science. Moreover, Fogarolli's artworks can be contextualized within a study on image and object perception in relation to subjectivity, probing ties with the anormality and deviance. His works often sounds then out the links between normality and deviance, the relationship among different species and how the latter are usually strictly divided in private or public dimensions.
He showed his research into events as dOCUMENTA(13); The Magnificent Obsession at the Museum of Modern and Contemporary Art of Rovereto, MART (2013); 54° Biennial of Venice (2011); Artissima (2013, 2015, 2017); Civic Gallery, Trento (2014); Le Mur at La Maison Rouge, Fondation Antoine de Galbert, Paris (2014); Artbrussels (2015/16); Foundation Miniscalchi Erizzo Museum (2015); de Appel Arts Centre, Amsterdam (2015); 5th Moscow International Biennale (2016); Hunterian Museum, Glasgow (2017); Gayté Lyrique, Paris (2017), ARCO Madrid (2018) and will be exhibited at Futura Center for Contemporary art, Prague (2018). His works are in private and public collections as AGI Verona; Antoine de Galbert collection, Rotary Club International, dOCUMENTA's archive Kassel, Benetton Foundation.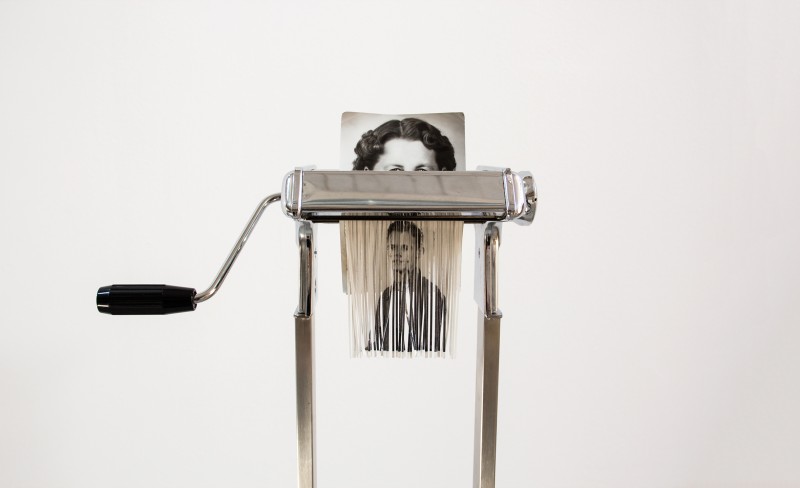 GABRIELE DE SANTIS

Frutta, Rome, Glasgow
Born 1983, Rome
Lives and works in Rome
Gabriele De Santis has been praised for his ability to balance texture, shape and monochrome.
Developed through a multiplicity of media including painting, installation, video and environment, Gabriele de Santis's work explores the channels and vehicles of the globalised collective imagination. He does this from a point of view that combines his Italian roots and his position in art under advanced capitalism.
Gabriele de Santis stages confrontations between the lofty history of his native Rome and the rapid pace of contemporary life. He positions signature images of Rome, such as the Coliseum, beside artificial marble columns and mounted on rollerblade wheels.
Much of his work is pervaded by skate culture, which he employs to highlight the mobility and speed of contemporary life. This theme also appears in his starkly composed acrylic-on-marble investigations of language. Painting timely grammatical markings that define digital culture, notably the hashtag, he contrasts dueling time frames. "The instantaneous connotations of the hashtag—where everything is instantly portrayed by an image or comment and then loaded online—coupled with marble, which takes thousands of years to form, creates a strange tension and juxtaposition," de Santis has said.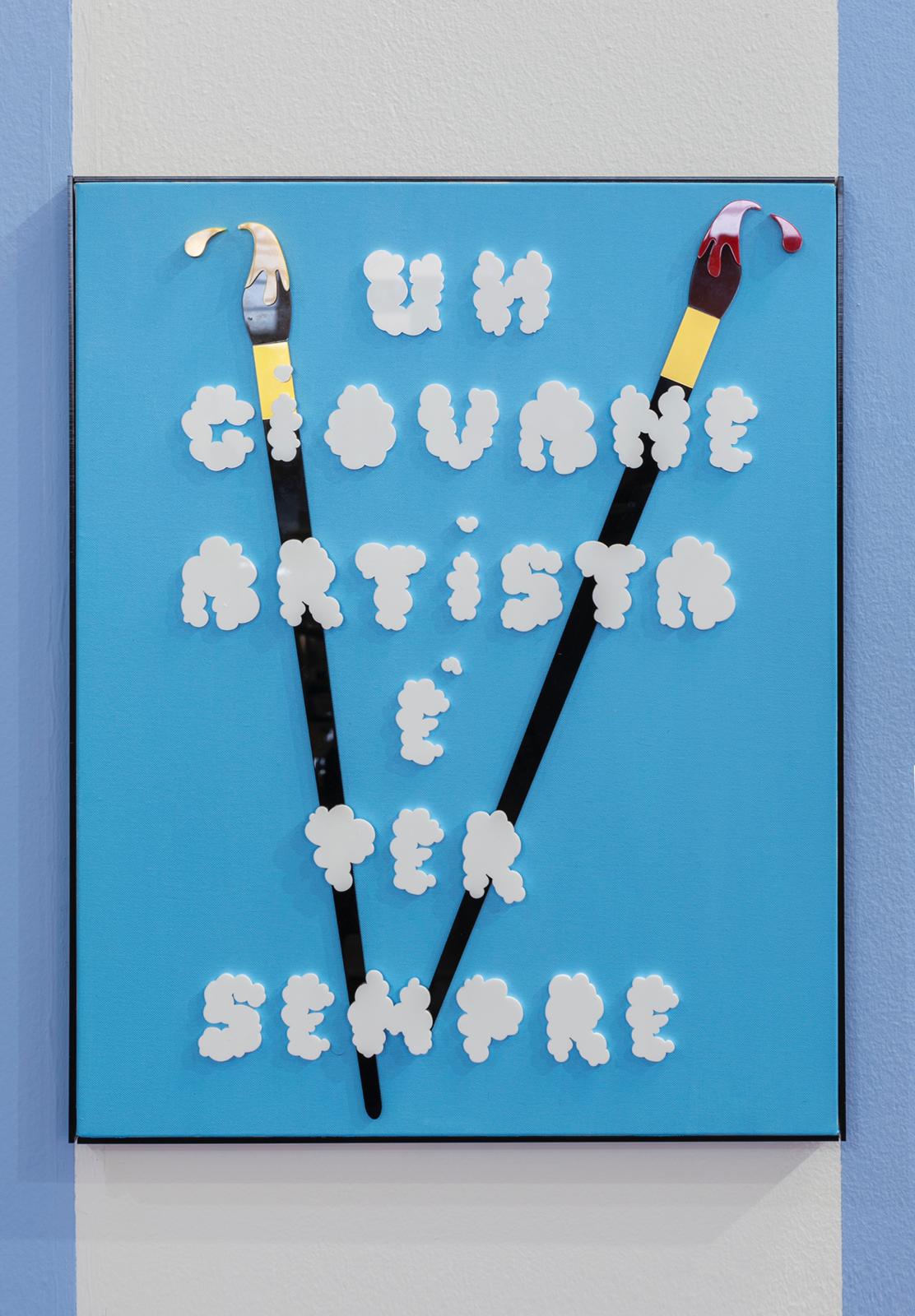 KOAK

Walden Gallery, Buenos Aires
Born in 1981, Lansing, Michigan
Lives and works in San Francisco
The drawings and paintings that Koak produces are commonly linked to the artist's own history with comics and comics' format in general. The figures she portrays are stylized, with soft lines and uneven, sometimes unstable surfaces that articulate in tense vertexes, joining shaky or bulging segments. Some are clearly distinguished from the background in more or less recognizable settings that most of the time point towards a domestic context.
Occasionally, these settings sprout from a predetermined element, such as, the papers are dyed with some soft-colored dye. The characters she portrays look directly at the visitor, while at other times, it is the visitor that silently–perhaps even recklessly–intrudes at a critical time for the problem in question.
The usually subtle color gradations saturate and fade with a virtuosity that immediately brings to mind the mastery of the authors from the beginning of the twentieth century, which had a very different search, in every sense. These presences through an operative way that forces perception to hold onto what is known to it, while the gaze tries to metabolize the aesthetic qualities, so unique, through which Koak translates very clear ideas inside scenarios.
Recent exhibitions include Walden Gallery (Buenos Aires), Laura Bartlett Gallery (London), Alter Space (San Francisco), BBQLA (Los Angeles), Holiday Forever (Jackson Hole), 100% Gallery (San Francisco), Et al. etc. (San Francisco), and Material Art Fair (Mexico City). Her work has been published in Rev Magazine, Vault Magazine, It's Nice That, Vice, Oberon, and more.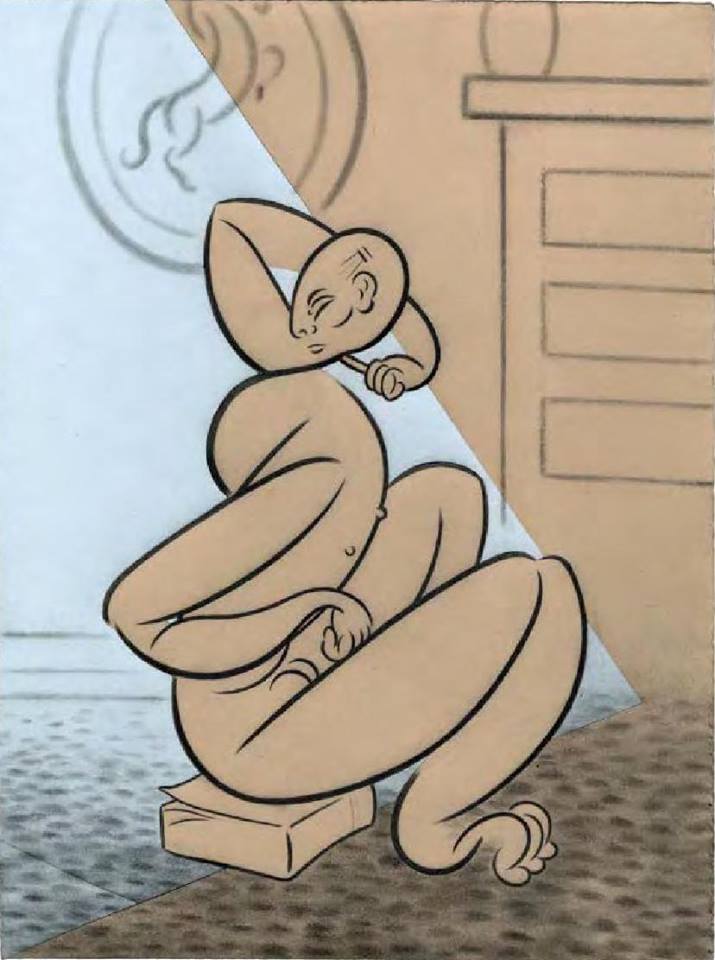 Galleria Laveronica, Modica
ALEJANDRA  HERNÁNDEZ
Born in 1989,  Bogotá
Lives and works in Bogotá
She completed a bachelor in Visual Arts at  La Javeriana University, Bogotá in 2011, after graduating, moved to Belgium and did a MFA in painting at KASK School of Arts, Ghent (2012-2014). In 2016, finished a two year residency program at HISK (Higher Institute for Fine Arts) also in Ghent, where she graduated as a candidate laureate. From 2017 she is working between countries, travelling, researching and living in different contexts. The nomadic journey became a major interest in her practice which is mainly focused in human relationships, relations with the natural world, on the self as well as on the others, this practice is enriched by getting to know different cultures, religions, traditions, art and crafts, which she often combines, depicting situations in otherworldly realms.  On the other hands she has an ongoing project which consists in painting live portraits of people she meets. This would be the more mundane branch of her work, rooted in experience and in being present with the other. Slowly these different ways of perceiving start to merge as a mirror of the inner-spiritual world and the outer-physical one.
A mélange of the possible universes and dream-like characters in her portraits are simply a reflection of the self, of the time we live in as well as of those things that make us all human and which go beyond the social constructs that insist on generating divisions and feelings of otherness among people. Recent solo exhibitions include: People in the room, Island, Brussels, Belgium (2017); Keep my treasure where I can see them, LaVeronica Galleria, Modica, Sicily, Italy (2016); Fantastic Whereabouts, DeQueeste Galerie, Abele, Belgium (2016. Among the group exhibitions: I like what I see and how it makes me feel, Hollybush Gardens, London, UK; Balls & Glory, Galerie Rodolphe Janssen, Brussels, Belgium (2016).