The second edition of Preview opened on the 22nd October in the beautiful setting of Palazzo Cramer, home to Beadvisors and Golab's Milanese headquarters.
The project originates from the long-term collaboration between Mauro Mattei – partner of art advisory firm BeAdvisors Art Department (London – Milan) – and Giorgio Bartoli – founder of the communication agency GoLab (Milan).
BeAdvisors AD aims at creating and promoting new forms of interaction within the art market, with projects that provide fertile ground for collaboration, suggesting new and enriching relations between galleries from different countries and contexts.
Preview was conceived with this vision in mind: an exhibition format where international galleries are invited to dialogue in an unconventional space and showcase works of young and emerging artists of their portfolio. Additionally, the names of the artists are not disclosed until the vernissage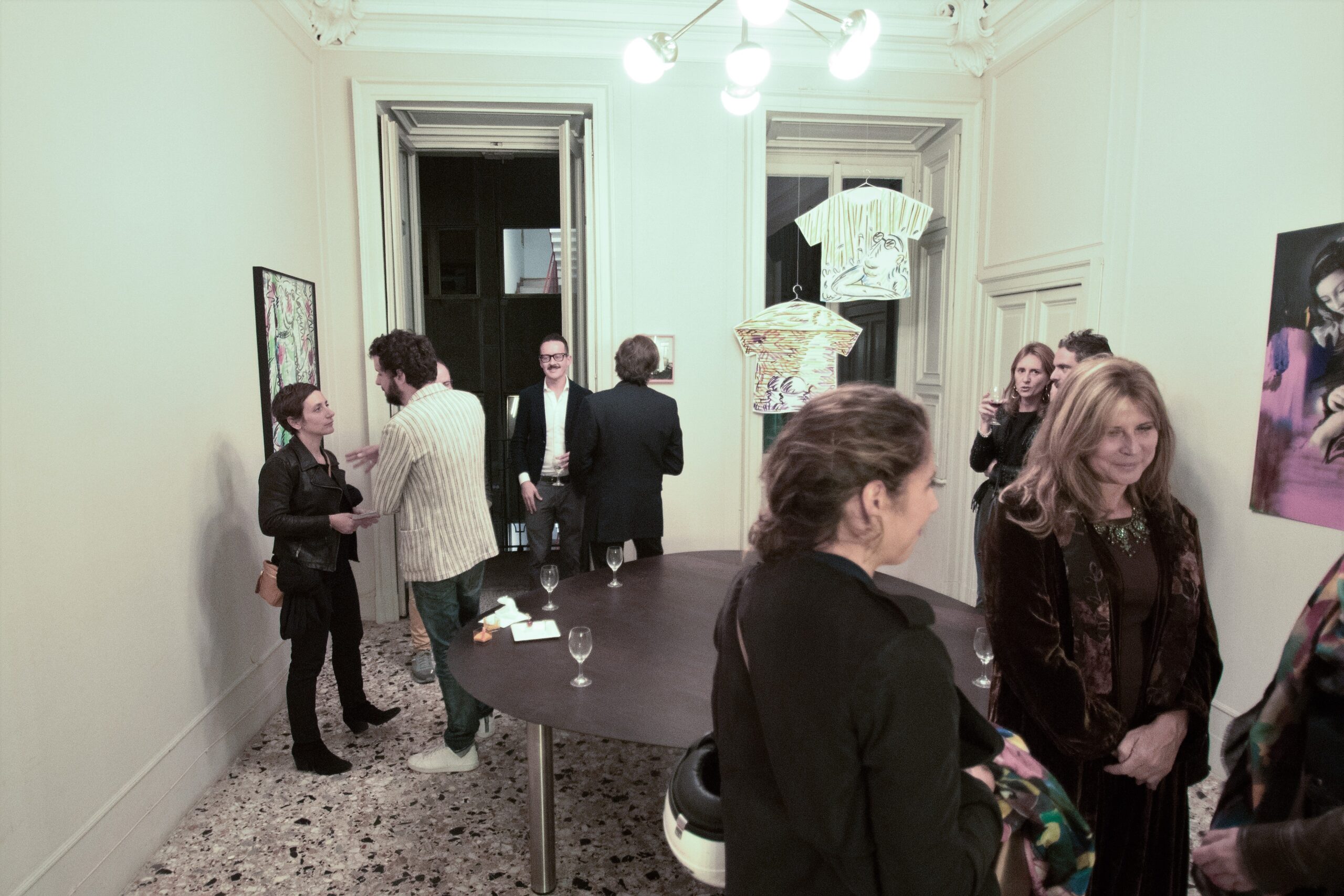 For this second edition, Preview#2 boasts a larger participation of galleries.
BeAdvisors invited the Italian galleries Ncontemporary (Milan) and Una (Piacenza), to select two international names and work with them on a collaborative curatorial project, sharing spaces, perspectives and visions; through this collaboration, Beadvisors aims at fostering the possibility to generate alternative systems in the art world and the art market.
The two Italian galleries decided to invite, respectively, Madragoa (Lisbon) and Sabot (Cluj).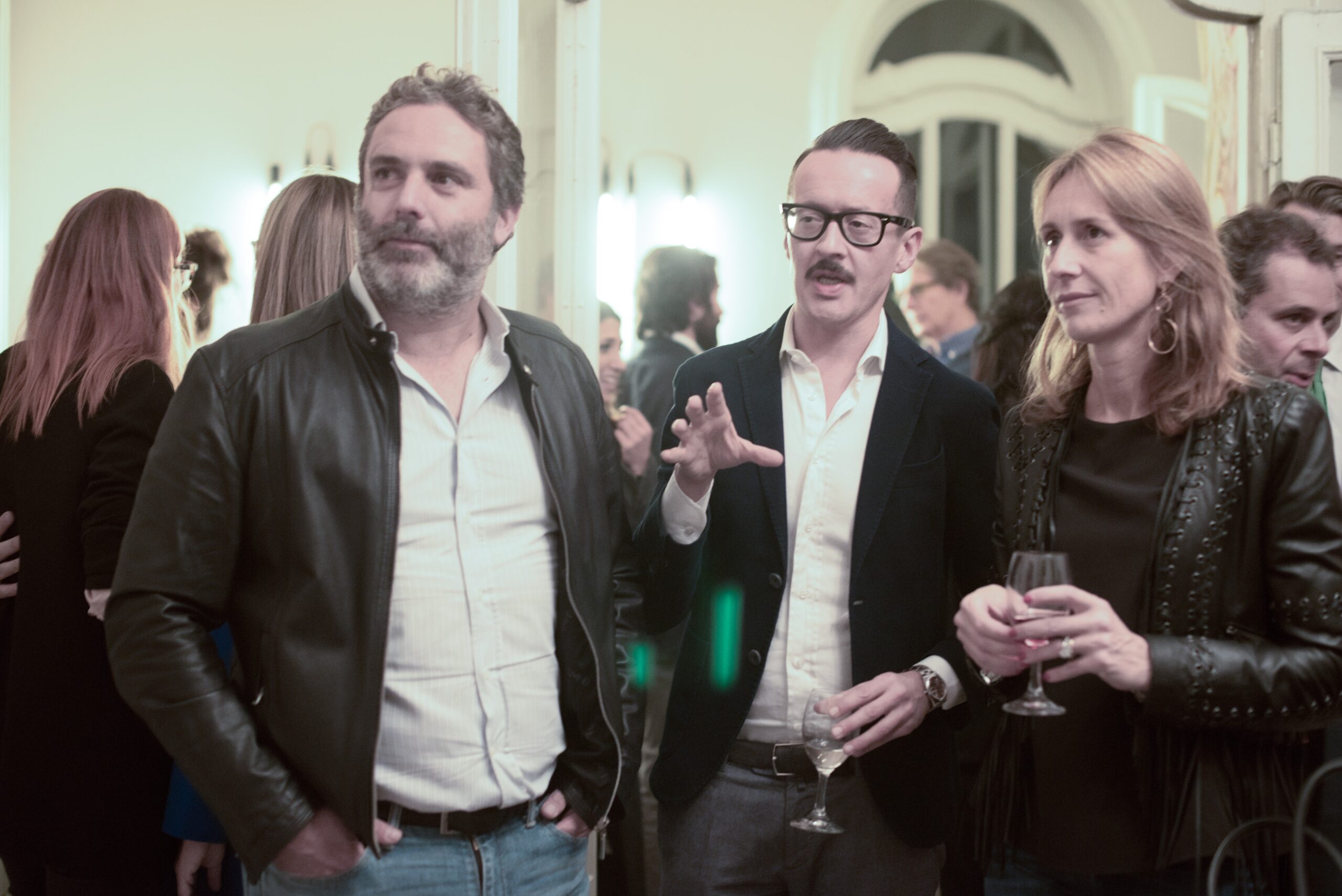 Ncontemporary and Madragoa presented works by the Italian artist Cristiano Tassinari, the Polish artist Joanna Piotrowska and the Portuguese artist Luís Lázaro Matos. UNA and Sabot showed works by Italian artists Stefano Serretta and Stefano Calligaro.
Luís Lázaro Matos (b. 1987, lives and works in Lisboa). His artistic practice of Luís Lázaro Matos is rooted in drawing, a medium that allowed him to develop ideas and represent them in the same way architects and fashion designers would sketch and formulate their visions. The works of the Portuguese artist based in Lisbon, touch issues over identity, architecture, social life and his projects are often dealing with narratives embedded in specific places, translated through a very ironic lens.
Joanna Piotrowska (b. 1983, lives and works in London) mainly works with photography, but also film and performance. Her practice is characterized by the creation of very tense images that live in a dimension in- between the everyday situation and a strongly posed shooting. Each of the series of works is characterized by a conceptual base that informs the project and that dictated the process of shooting.
Stefano Serretta (b. 1987, lives and works in Milan).
After studying Modern and Contemporary History, he specialized in Visual Arts and Curatorial Studies at NABA Nuova Accademia di Belle Arti (Milan).
His research reflects on the nature of power systems and the connected propaganda developed through the new communication media. Through analytical voyeurism, he points out the contradictory and schizophrenic sides of a post – ideological present.
Stefano Calligaro (b. 1976, lives and work in Cluj, Napoca).
Calligaro's work is populated, not only metaphorically, by self-mythologies and obsessions, such as F1 and Ferrari, naughty bits, trivialities, stereotypes, futility, … and it's often presented in diverse media like digital prints, posters, postcards, Instagram posts, wallpapers, paintings, pseudo poetry, interviews, and even, but only occasionally, 3d objects. His self-legitimized, apparently pointless works are built and used to question the role of art in today's society; they are the instruments he uses to escape common attitudes, expectations, and viewpoints in favour of a more personal, fuzzy conquest of self.
Cristiano Tassinari (b.1980, lives and work in Berlin).
All his works can be seen as a personal lived experience project (his own, his friends and his parents) that he shares with the public in a poetic way. In his installation Tassinari joins the "traditional" painting with an anonymous and generic sign production: he leads a process of deconstruction and reduction of the artistic creation, playing with conventions and mistakes.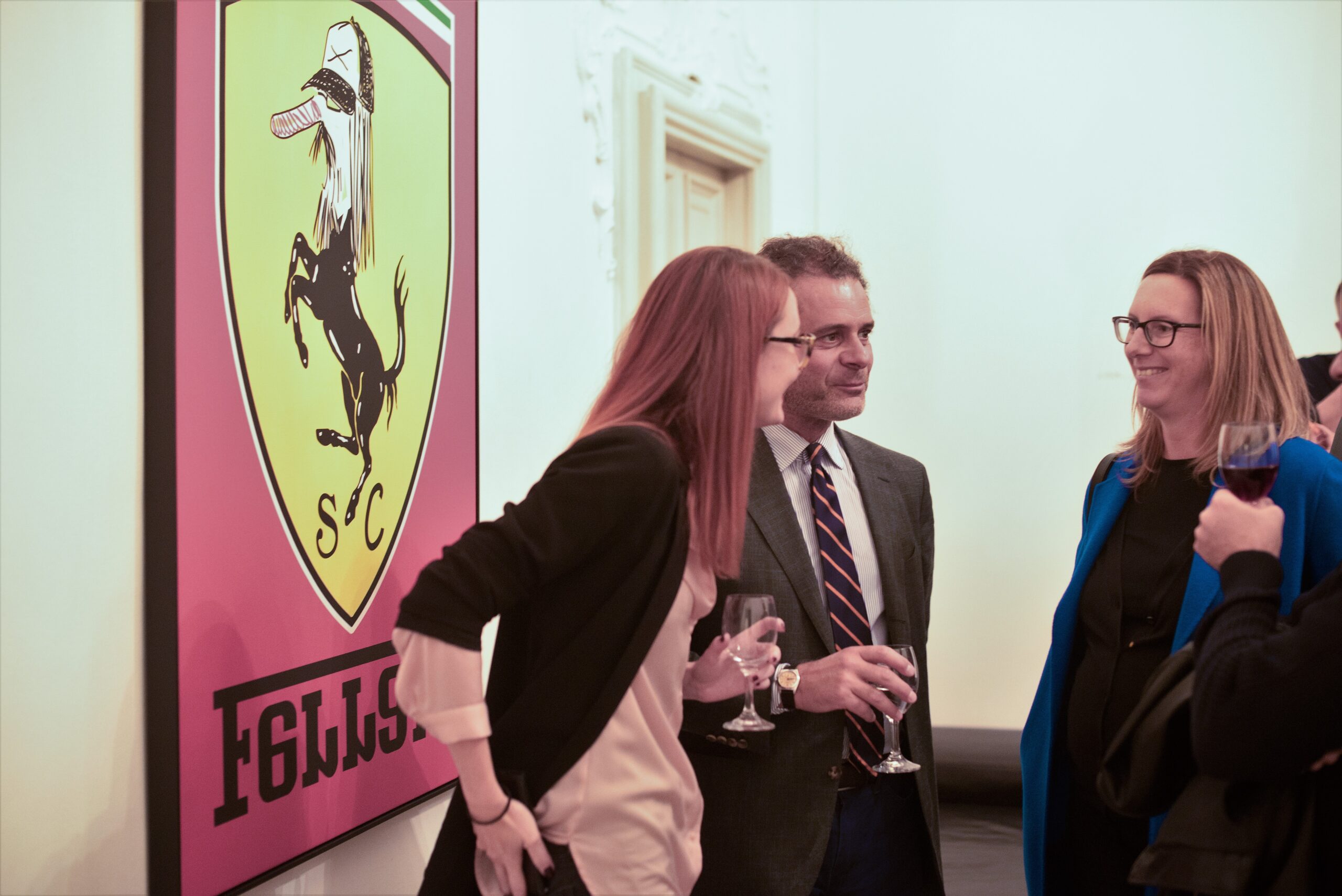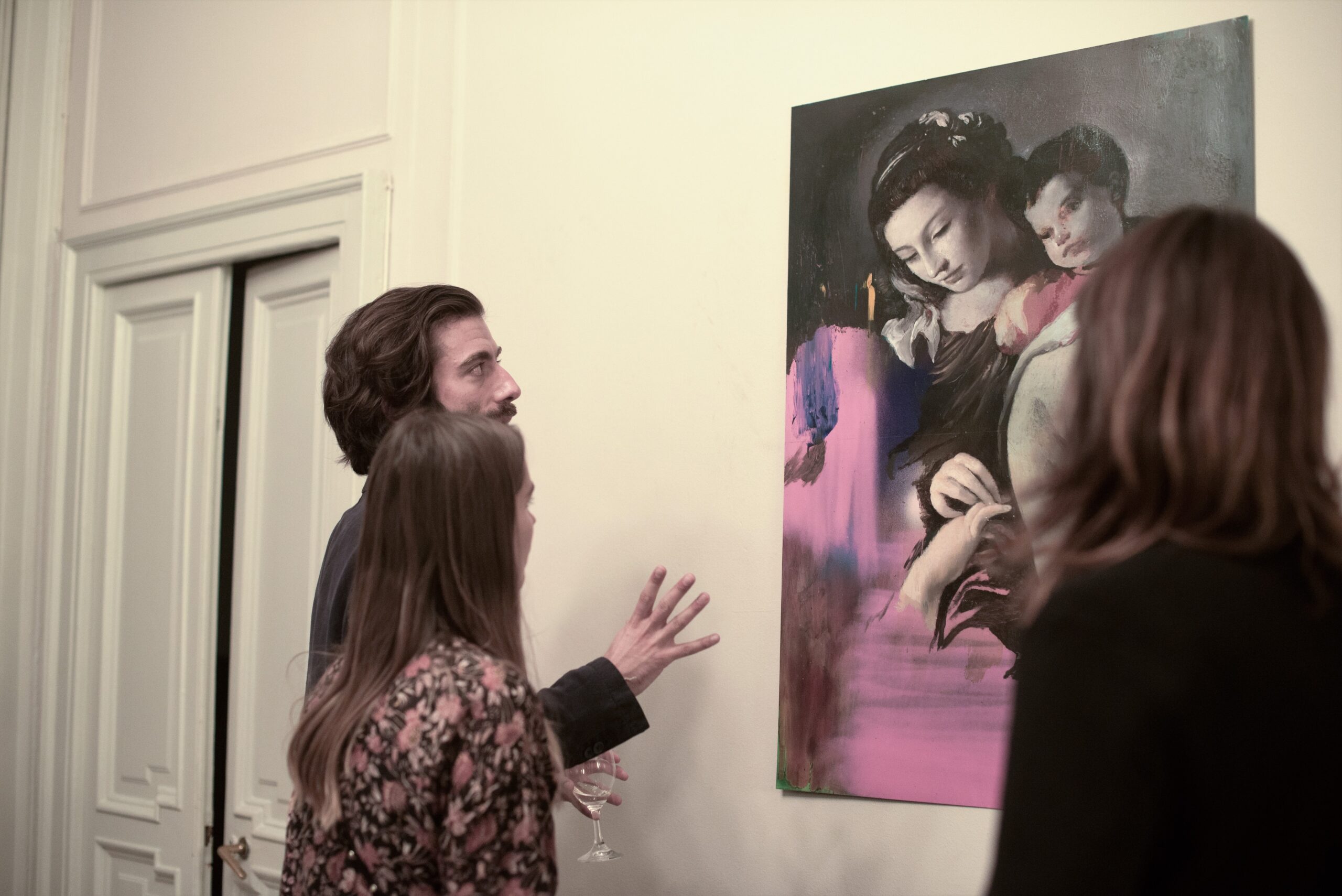 The evening was also the perfect occasion to launch MMAT, the Art Trust created to manage Mauro Mattei's art collection; a dedicated section of Preview has been devoted to exhibit MMAT's two latest acquisitions, works by Stefano Serretta and Joanna Piotrowska.
MMAT wants to foster collaboration and dialogue among all the players actively supporting art and artists (foundations, collections and other art trusts), having a clear philanthropic role in mind.
Here more information about MMAT.
The exhibition will be opened to the public by appointment until the 25th of November.
Book a visit at: info@beadvisors-art.com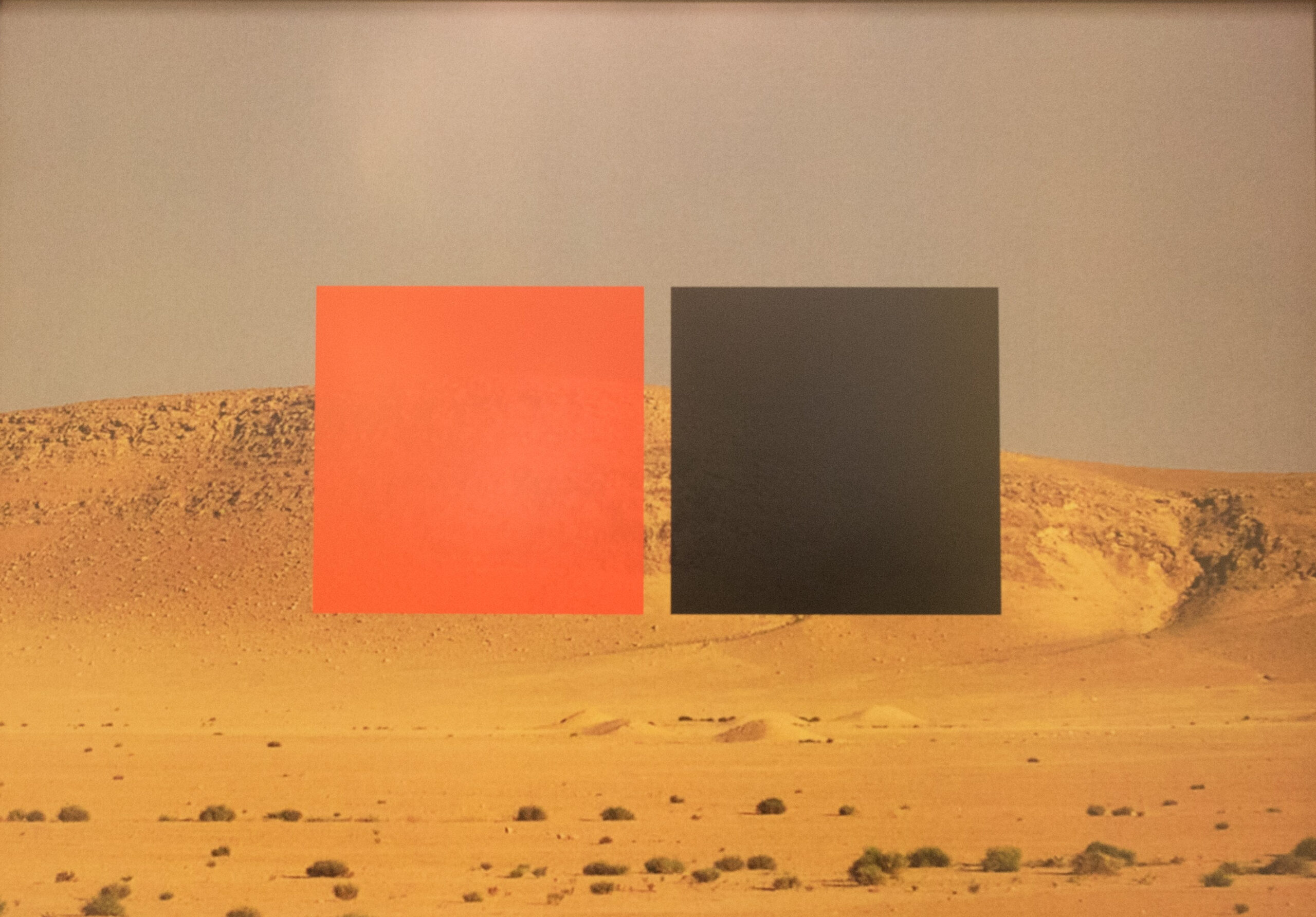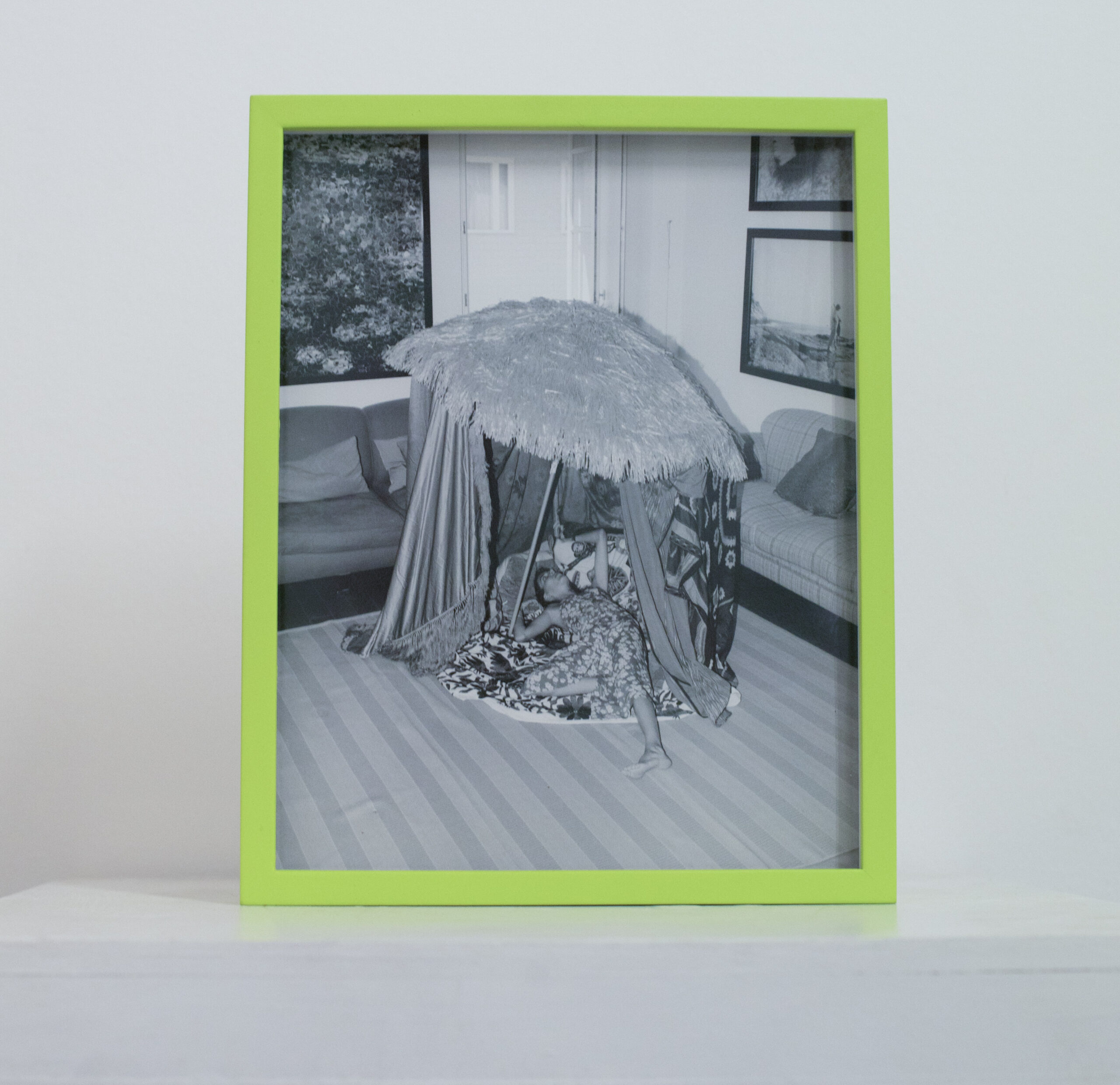 Photo credits: Arianna Bonucci