FUTURO
Tenderpixel (London)
Eva Fàbregas (1988, Barcelona, Spain), lives and works in London UK.
Fàbregas completed her MA in Fine Art from Chelsea College of Art and Design, London UK in 2013. Her practice explores the eroticism of consumer objects and the engineering of desire, across sculpture and video, installation and sound. Her ongoing interest in affect has led to produce work that addresses the cultures of wellness and relaxation, psychodrama and market-oriented research, as well as online therapeutic subcultures. In her work, Eva Fàbregas addresses the secret life of everyday things and objects, exploring their role as social agents that channel our desires, emotions, and affects.
Picture Yourself as a… (2017) is an installation that playfully appropriates from cultures of wellness and relaxation, in proposing a reflection on the subject-object relationship. The sculptures are unique pieces made out of inflatable yoga balloons wrapped in fabric, inviting the viewer to experience them through their senses. The inflatable objects curve and twist, expand and contract, while they also provide a gentle support for embodiment exercises, somatic experimentation, and therapeutic purposes. The viewer should experience these tangles as non-human companions, which should help us think (perhaps even feel) beyond the subject/object dichotomy.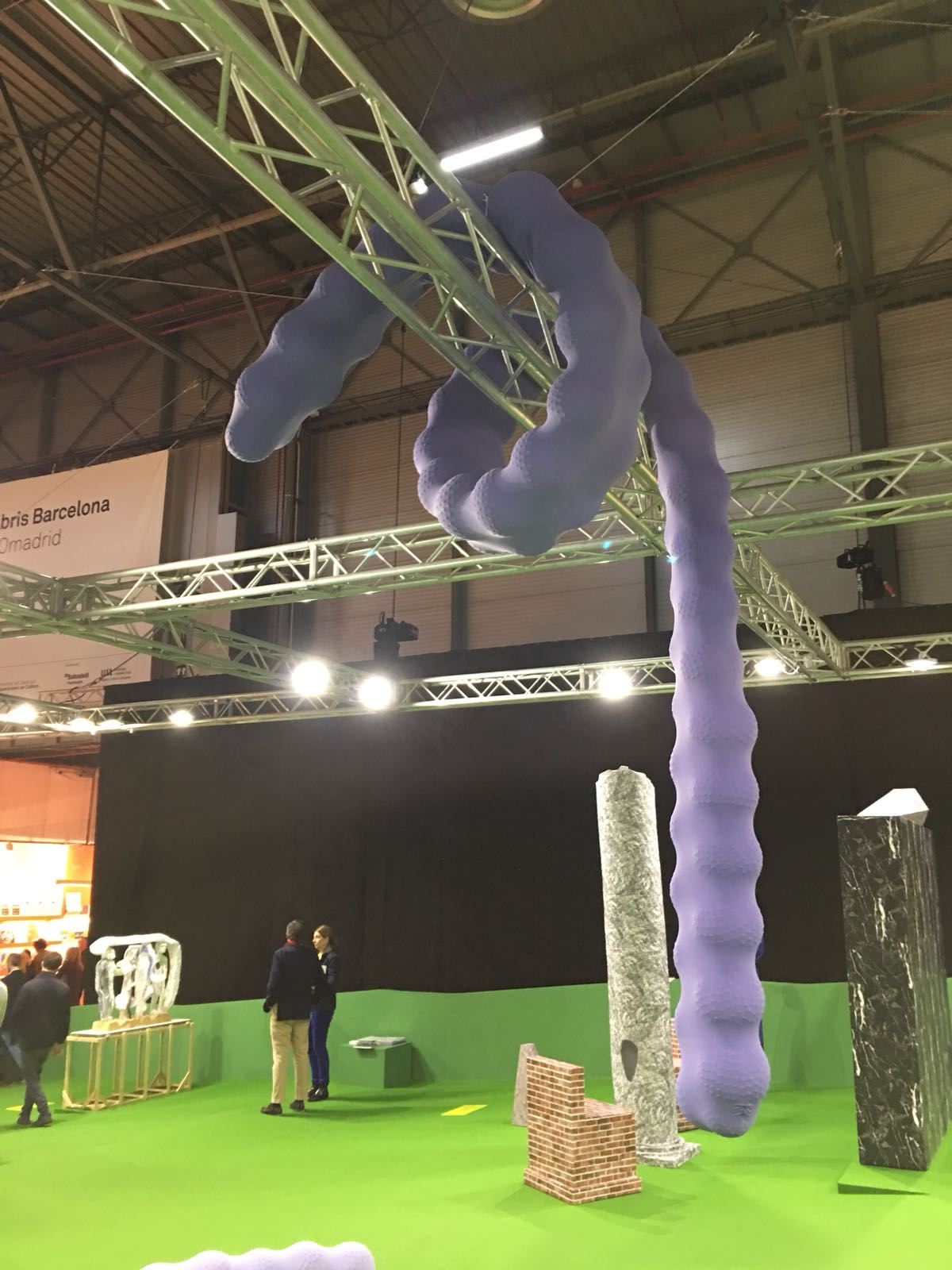 Laveronica (Mòdica)
Maryam Jafri (1972, Karachi, Pakistan) lives and works in Copenhagen and New York.
For the past fifteen years, Jafri has worked across varied media including expanded sculpture, video, and photography, with a specific interest in questioning the cultural and visual representation of history, politics, and economy.
Her practice is informed by a research-based, interdisciplinary process that draws upon diverse traditions from literature and theatre to pop and conceptual art. Research topics range from the production of desire versus the production of goods (Avalon, 2011) and the politics of food (Mouthfeel, 2014) to photo/text works focusing on the digitalization of the photographic image and its consequences for issues as diverse as cultural memory and copyright law (Getty vs. Ghana, Corbis vs. Mozambique, 2012).
Very often the research for one work leads to the starting point for another work in a different media, such as the sculptural installation Product Recall: An Index of Innovation (2014-2015) that grew out of initial research for the video Mouthfeel (2014) – in which she acts, directs, and harnesses the language of soap operas to probe global consumer culture.
Product Recall: An Index of Innovation combines framed texts and "still life" product photography of unsuccessful food products from the private archive of an anonymous former brand consultant and found objects amassed from the personal collections of other food industry figures. These elements combine to recount an alternative cultural history of industrialized food production in the 20th century that focuses on products that were either recalled or failed to find widespread consumer appeal. With reference to the vernacular language, imagery and iconography of advertising and product displays, the installation reveals how agribusiness and the innovations of laboratory science are implicated in the mass circulation and consumption of everyday commodities.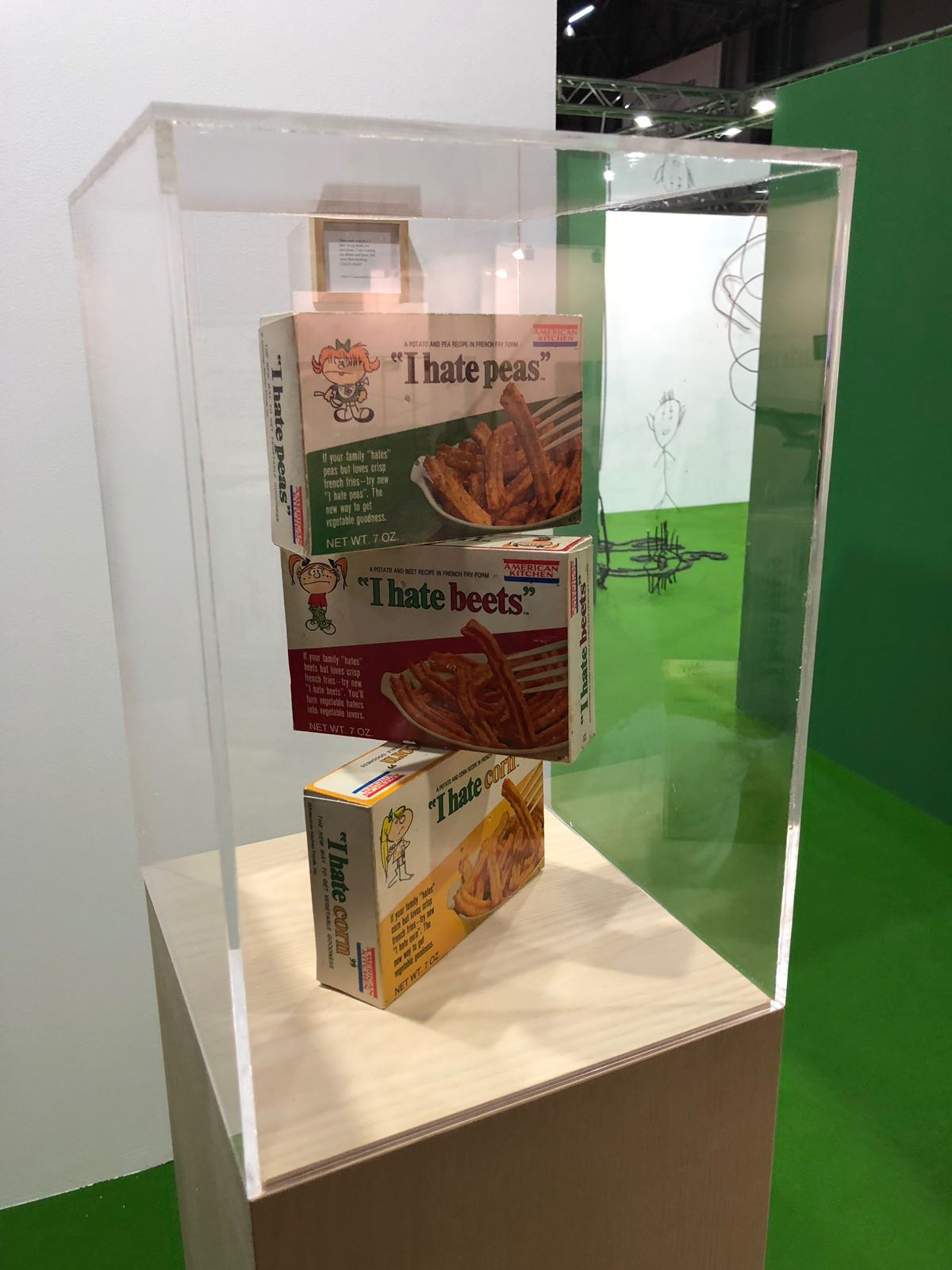 OPENING
Pedro Alfacinha (Lisbon)
Pedro Henriques (1985, Oporto, Portugal) lives and works in Lisbon.
Having studied painting at Lisbon´s Fine Arts University, Pedro uses tools associated with several different practices, from printed wood to laser cut acrylic or modified ready made objects from an endless commerce driven world.
His work drifts between image and object making, frequently occupying a kind of "2.5 dimension" – a space between the flat and the three-dimensional – often having an undefined ambiguous perceptive nature.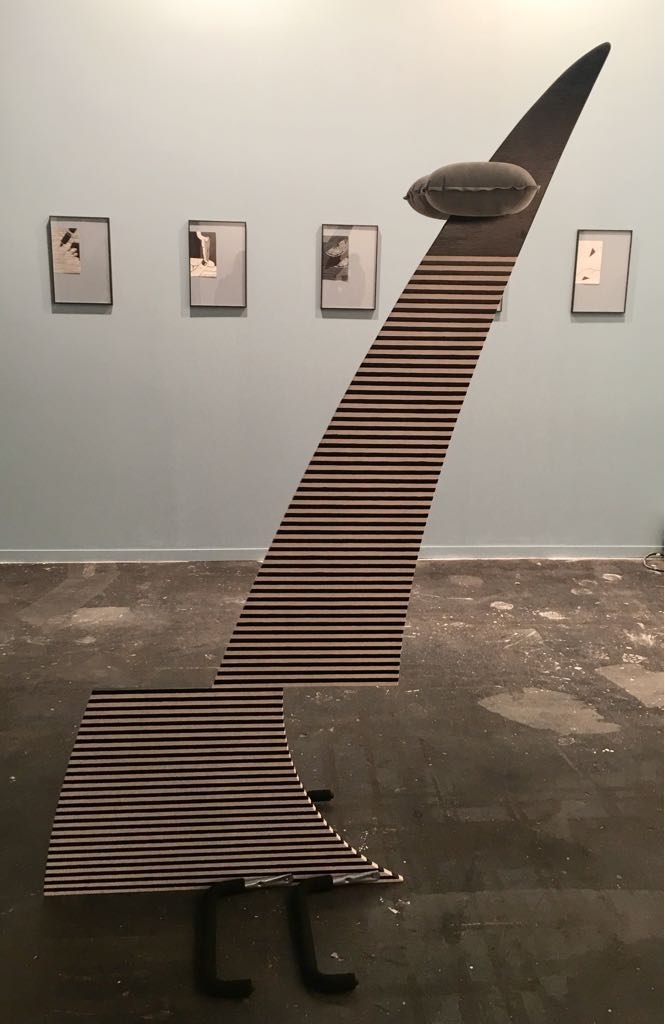 Copperfield (London)
Marco Godoy (1986, Madrid) lives and works between London and Madrid.
After obtaining his Bachelor's degree in Fine Arts at the Complutense University (UCM) in Madrid, Marco Godoy graduated in 2014 with a MA in Photography at the Royal College of Art in London.
Godoy explores the relationship between images and ideology, searching for alternative ways in which to talk about current social and political issues through the use of video, sculpture and performance. Over the last year Godoy's work has focused on how authority is visually constructed by those who exercise power, and the tools that we have to confront it.
Godoy's Ornaments (2017) researches the taxonomy of nature-shaped fences that we can see everywhere. Fences that, despite their domestic attachment, enclose a power apparatus in order to hide and normalise the intrinsic violence that lies in an act of division. This exploration of fences is part of an ongoing research about borders, which here is analysed through the hidden violent nature in organic forms like plants.
Unlike barbed wire, the fact that visual culture has come to bear on such potentially violent objects allows them to intimidate by stealth and thereby retain the ground of civility over savagery. Appropriating these fence types, Godoy restructures these repeated parts in a formal nod to Brancusi's Endless Columns, and the possibly of a potentially endless, modular aesthetic system. By law these spikes cannot be installed below 2 meters high in public spaces, but at the fair Godoy confronts the spectator with the reality of these blades and sharp edges, forcing us to navigate our way between them.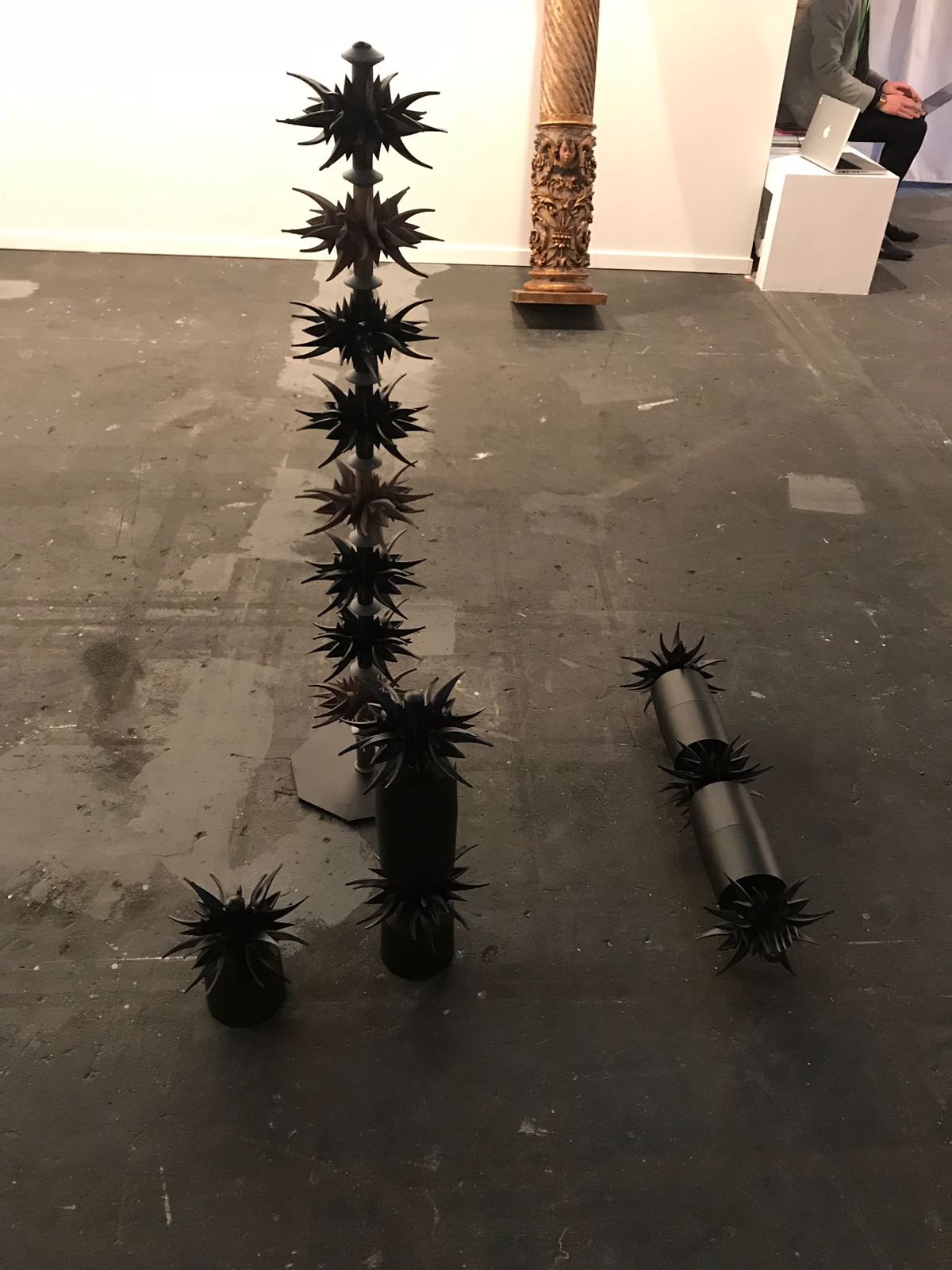 Madragoa (Lisbon)
Renato Leotta (1982, Turin, Italy) lives and works in Turin, Italy.
Aimed to explore the boundaries and limits of the two-dimensional image, Leotta's artistic research employs multiple expressive means, often combined with each other, ranging from traditional photographic language to video, from painting to the archive materials: different elements that have as a common encounter the study of the spatial installation.
Leotta grew up in Turin, but his family comes from rural Acireale, a small Sicilian city on the cliffs of the Ionian Sea, where the sand consists of black lava from Mount Etna. Therefore, his artistic sensitivity was formed between these two places, through the contrast of artificial versus natural: on the one side the brutality of industrialisation and modern architecture, on the other side the calm yet ever changing seaside landscapes.
Aventura (Thessaloniki) (2017) condensates a visual and sensorial experience of the sea in an object that is immediately perceived as a container. First of all, each one of the sculptures shows on its top the shape of the beach dunes that are obtained from the casts of portions of shore, made when the sea withdraws during the low tide: they reproduce the delicate, ephemeral forms of the sand and at the same time express a plastic strength due to a sculptural adherence to the physical surface of the landscape. In the mould, and then during the firing of the terracotta, fragments of shells are trapped in the circular or rectangular perimeters of the sculptures, as well as sand grains and glass. These sculptures are conceived as lids, each one for a different container, also made of terracotta in  the  shape of a vase or a box, equipped with a hole that turns it into an awkward musical instrument, from which  you  can  hear  the  sound  of  the  sea.  All the works in the series, which started in occasion of the first solo show of the artist at the gallery in Lisbon, are named after some large city harbours, from Madeira to Venice. These containers with their uncommon covers seem just arrived from a trip or ready to leave for a new destination, ideally echoing the perpetual activity of the ocean, eroding from one side and building up to the other, producing a constant sound with its incessant activity.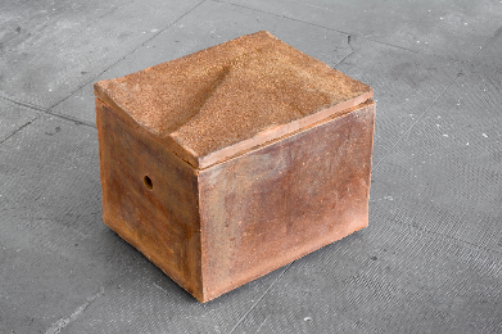 The Ryder (London)
William Mackrell (1983, London) lives and works in London.
After obtaining his BA in Painting at Chelsea College of Art, London in 2005, he graduated with an MFA in Fine Art at Goldsmiths College in 2016.
Mackrell explores the concept of the body as filtered through cultural and technological perspectives in the live work Interruption (solo) (2017). A performer lies upon a transparent shelf containing a faulty fluorescent light tube that flickers and hums sporadically. Though the bulb struggles to remain lit, it is ultimately trapped in its obsolescence, headed to its impending and inevitable death. In turn, the performer lying above the strained bulb experiences the bulb's breaking rhythm through the vibrations in the shelf, and attempts to ingest and translate what moves through his or her diaphragm via subtle vocal sounds and exhalations.
Francisco Fino (Lisbon)
Diogo Evangelista (1984, Portugal) lives and works in Lisbon.
Graduated in Fine Arts from the Lisbon University School of Fine Arts in 2008, his multidisciplinary practice revolves around themes of desire and transformation, exploring the animist potential that the human imagination has to appropriate concepts, images and environments.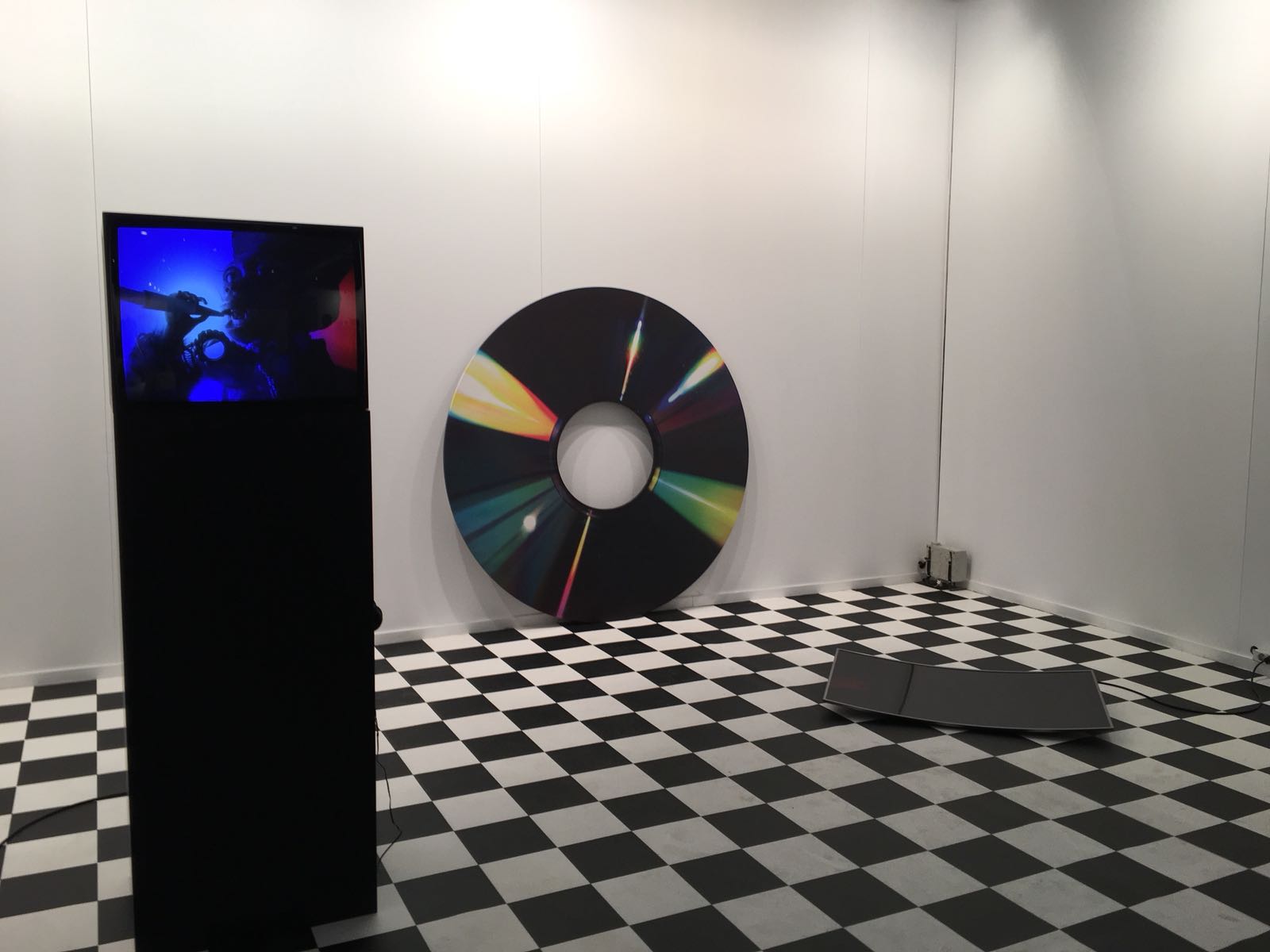 GENERAL PROGRAMME
Maisterravalbuena (Madrid)
Maria Loboda (1979, Krakow, Poland) lives and works in Berlin, Germany.
She studied Interdiciplinary Fine Art Studies at the Städelschule in Frankfurt and worked as guest lecturer at the Zuricher Hochschule der Bildenden Kuenste in Zurich.
Her multifaceted work connects objects, illustration, installation and audio recordings to create a symbolic lexicon for today's world in a natural and social context. With a particular interest in the symbolic connotations of physical objects in relation to time and history, Loboda investigates the connections between material things and the spiritual realm, between rationality and mysticism. Her work is concerned with alternative registers of knowledge and agency, such as divination, magic, and the occult. Through sculpture, installation or drawing, Loboda explores how these practices relate to the modernist understanding of creativity, and the now – anachronistic notion of the art object as spiritual catalyst and perceptual transformer.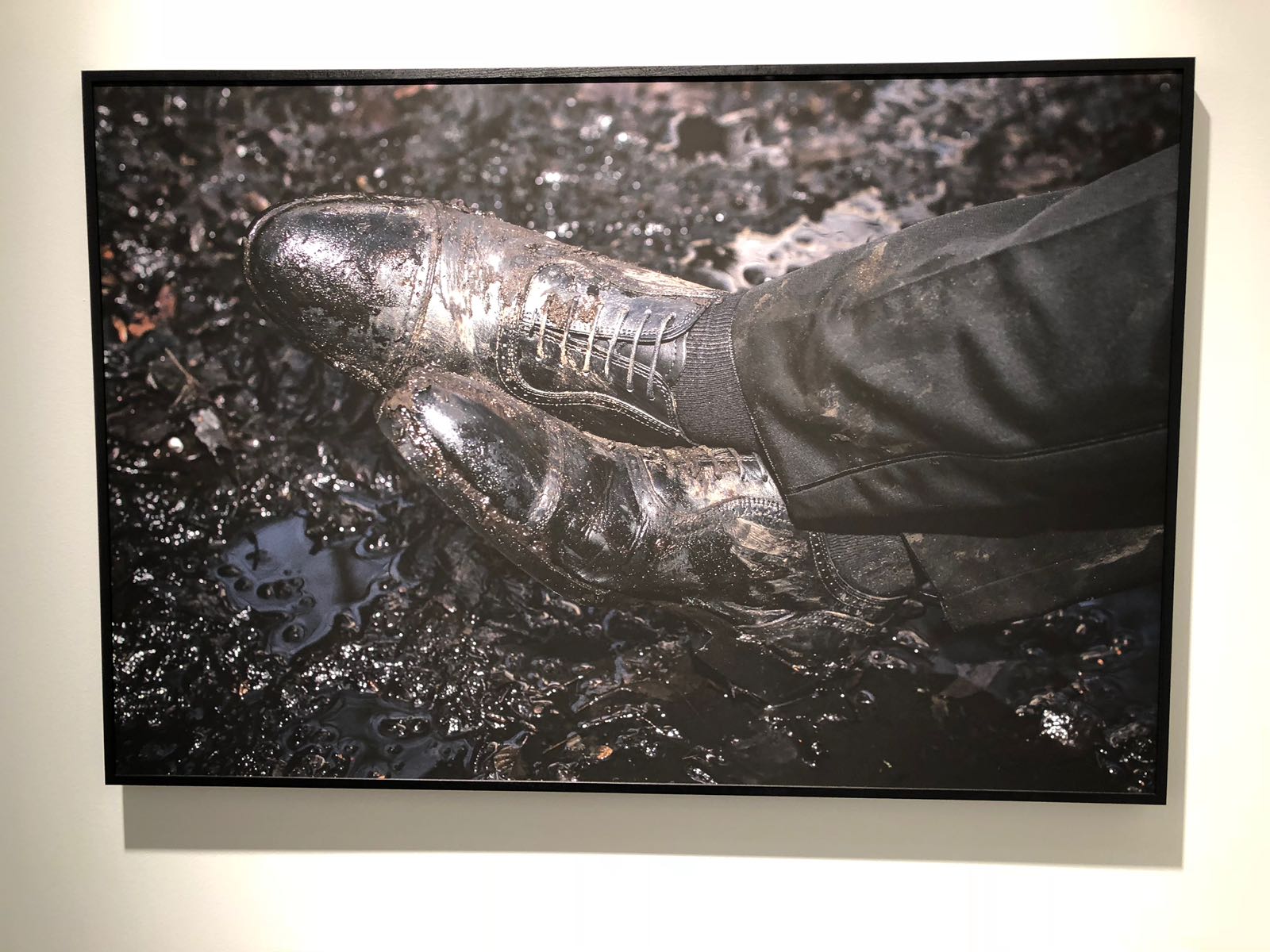 3+1 Arte Contemporânea (Lisbon)
Teresa Braula Reis
(1990, Lisbon, Portugal) lives and works in Lisbon.
Braula Reis studied Painting at the Faculty of Fine Arts of Lisbon in 2012 and graduated in Fine Arts by Central Saint Martins Faculty of Art and Design of London in 2014.
Her practice is developed within the urban landscape, more specifically around the universe of construction and it questions ideas of time, temporality and decay within architecture. Her work spans a variety of media, including video and works on paper, but sculpture is her main media, working with materials from the universe of construction, such as concrete, steel and rubble.
The artist's body of work deals with the idea of the ruin and the contemporary forms of collective nostalgia. She is interested in the dualistic condition on the act of building, which is always shadowed by a decaying or destruction process and the concept of demolition is a particular interest in her most recent body of work.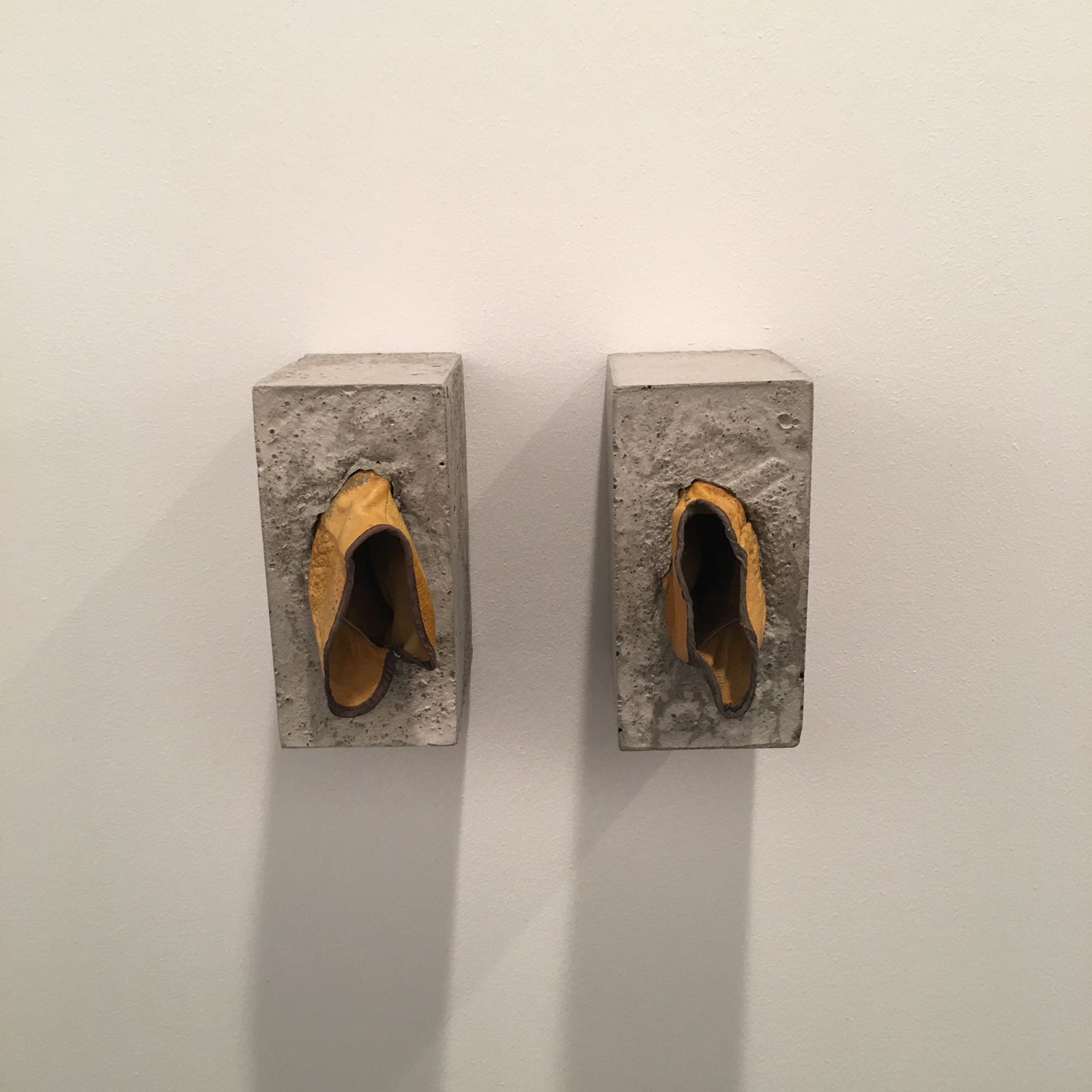 Monitor (Rome | Lisbon)
Ian Tweedy (1982, Hahn, Germany) lives and works in New York.
As an artist of American origin, born and raised on a military base in Germany, his practice is informed by his life of moving from place to place and never really developing deep roots with any one country or city. In his own words: "spending most of my adult life abroad in Italy and Germany, I've made my nomadic condition central to my work. My artistic activity is rooted in themes such as the relationship between individual biography and the collective past, suggestive appropriation of recent and remote history, a quest for new meanings for concepts of identity, belonging and freedom."
Through the use of painting, drawing, collage, video and installation – techniques that are often combined– Tweedy's work explores transformed and re-adapted historical images, while employing graffiti as a creative form that is in constant conflict with the daily and frenetic urban life. His life experience is translated into painting, using or recreating supports that already have a memory and bear the traces of a more or less recent past.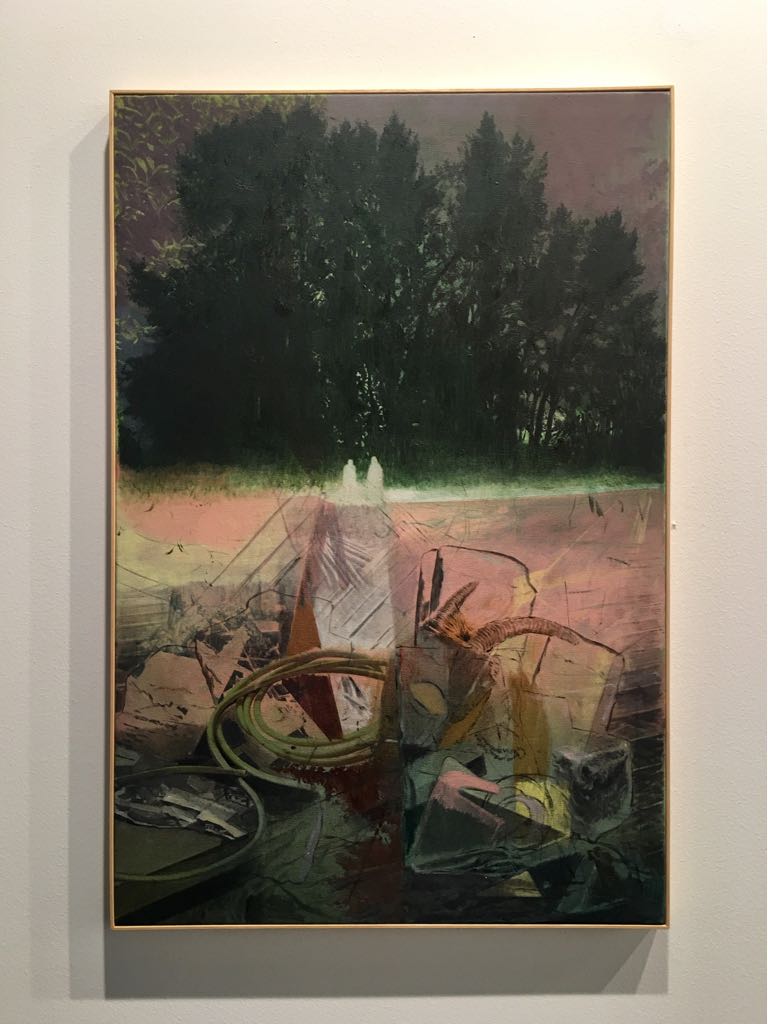 Pedro Cera (Lisbon)
Adam Pendleton
(1984, Richmond
,
Virginia) lives and works in Brooklyn.
Pendleton's practice examines and questions the freedom of abstraction in relationship to language, politics, and identity. The animating force of his work is Black Dada — the artist's term for a broad conceptualisation of blackness. Working in various modes and mediums including painting, collage, video, and performance, the artist disrupts and reconsiders preconceived notions of history and culture. In fact, his work centres on an engagement with language, in both the figurative and literal senses, and the contextualisation of history through appropriated imagery to establish alternative interpretations of the present and, as the artist has explained, "a future dynamic where new historical narratives and meanings can exist."