MEGAN PLUNKETT

Emalin, London
Born in Pasadena, 1985
Lives and works in Los Angeles
For Paris Internationale, Plunkett presents an ongoing series of images pulled from Craigslist over the past year. Browsing the site listings of various items for sale, she began noticing and collecting photos where dogs enter the image frame. As a domain, Craigslist represents a space in which photography functions subjectively and casually. Objects put up for sale are frequently documented in the settings in which they have lived – in this way, life muddies its way into a market of DIY commerce. For Plunkett, these images continue her investigation into the material conditions of the image, its appropriation and circulation in public space as well as their complicated behaviour within the space of value, exchange and utility.
Megan Plunkett completed her MFA at the Milton Avery Graduate School of the Arts, Bard College, in 2017. Selected exhibitions include Plus One, with John Miller, Shoot the Lobster (New York, NY, USA. 2018): Me as a dog, Who Hit John Bar (Vilnius, Lithuania, 2018), Caisson, Diver, Charmer, Commercial Street at Jenny's (Los Angeles, CA, USA. 2018) Live Rust, Not Right, Long As I Can See, Bad Reputation (Los Angeles, CA, USA. 2017): I Bet You Wish You Did And I Know I Do, Emalin (London, UK. 2017), New Human Agenda, And Now, (Dallas, TX, USA. 2017): Tar Pits, Redling Fine Art (Los Angeles, CA, USA. 2017); The Garden of Forking Paths, curated by Adam Marnie at Magenta Plains (New York, NY, USA. 2017).
JONATHAN LYDON CHASE
Company, New York City
Born in Philadelphia, 1989
Lives and works in Philadelphia, PA
Jonathan Lydon Chase received his MFA from the Pennsylvania Academy of Fine Arts (2016) and his BFA from the University of the Arts (2013). Chase's paintings and drawings focus on queer black bodies in everyday spaces and emotional states of being that range from intimate, poetic, and visceral. These spaces are interior and exterior collage, blending lines of pain, pleasure, tenderness, and despair. The bodies in Chase's paintings talk about complexity found at the intersection gender, sexuality, and race.
His influences range from art history to 90's culture and personal experience. Currently Chase has work on exhibition in Reclamation! Pan-African Works from the Beth Rudin DeWoody Collection at The Taubman Museum of Art, Roanoke, VA. Previous exhibitions include the California African American Museum, Los Angeles, Woodmere Art Museum, Philadelphia, and The Bunker, Collection of Beth Rudin DeWoody, Palm Beach (all 2017); and the Pennsylvania Academy of the Fine Art, Philadelphia in 2016. Chase's works are included in numerous private and public collections including The Wedge Collection, Toronto, The Pennsylvania Academy of Fine Arts, and the Woodmere Museum of Art, Philadelphia.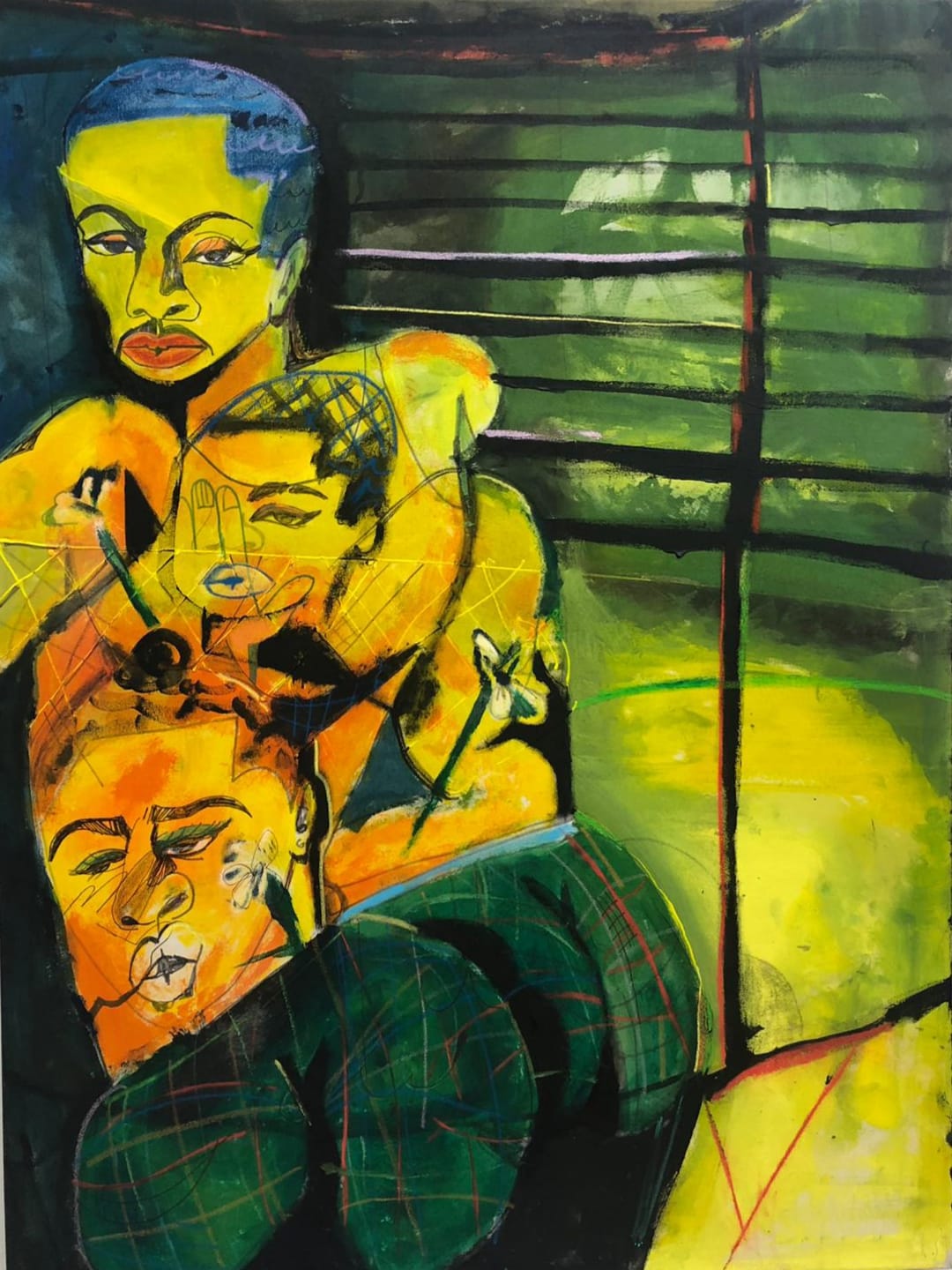 LEE KIT
Mother's Tankstation
Born Hong Kong, 1978
Lives and works in Taipei
Lee Kit is considered as one of the most thoughtful aestheticians currently practicing anywhere in the world. His enigmatic sculptural installations work directly with architectural space, ambient light and shade, and the interplay between empathetic song lyrics and texts, creating poignant spaces rooted in mundane reality. Apparently carefree, perhaps even seeming improvised to the unfamiliar viewer, each object, colour, and their attendant thoughts, are placed and counterpointed with absolute precision. Even time – or  more particularly; the purposeless stepping aside from a functional use of it (wasting it) – becomes a conspiratorial, political strategy targeted against 'efficiency'. With a finely attuned parity of aesthetics and practicality: projectors are placed atop unfussy supports, conventional plastic storage containers, boxes, directly on the floor or other fundamental solutions, in order to angle the throw of light onto layers of objects or cardboard paintings. Rather than acting as a static façade, Lee Kit's paintings operate against his formal training – another political gesture – by facilitating, or contributing to the illusion of his minimalist assemblages. The inconsequential, overlooked and disregarded fragments from daily life, holes worn in table tops, door mats, hooks, cupboards, light fixtures are transformed into tangible visual poems, transforming the unremarkable into works that speak of our shared experience and implying the (im)possibility of intimacy in a globalised society. Lee Kit represented Hong Kong at the 55th Venice Biennale, with 'You (you).' (2013). Since then he has exhibited extensively, with solo exhibitions in diverse institutions.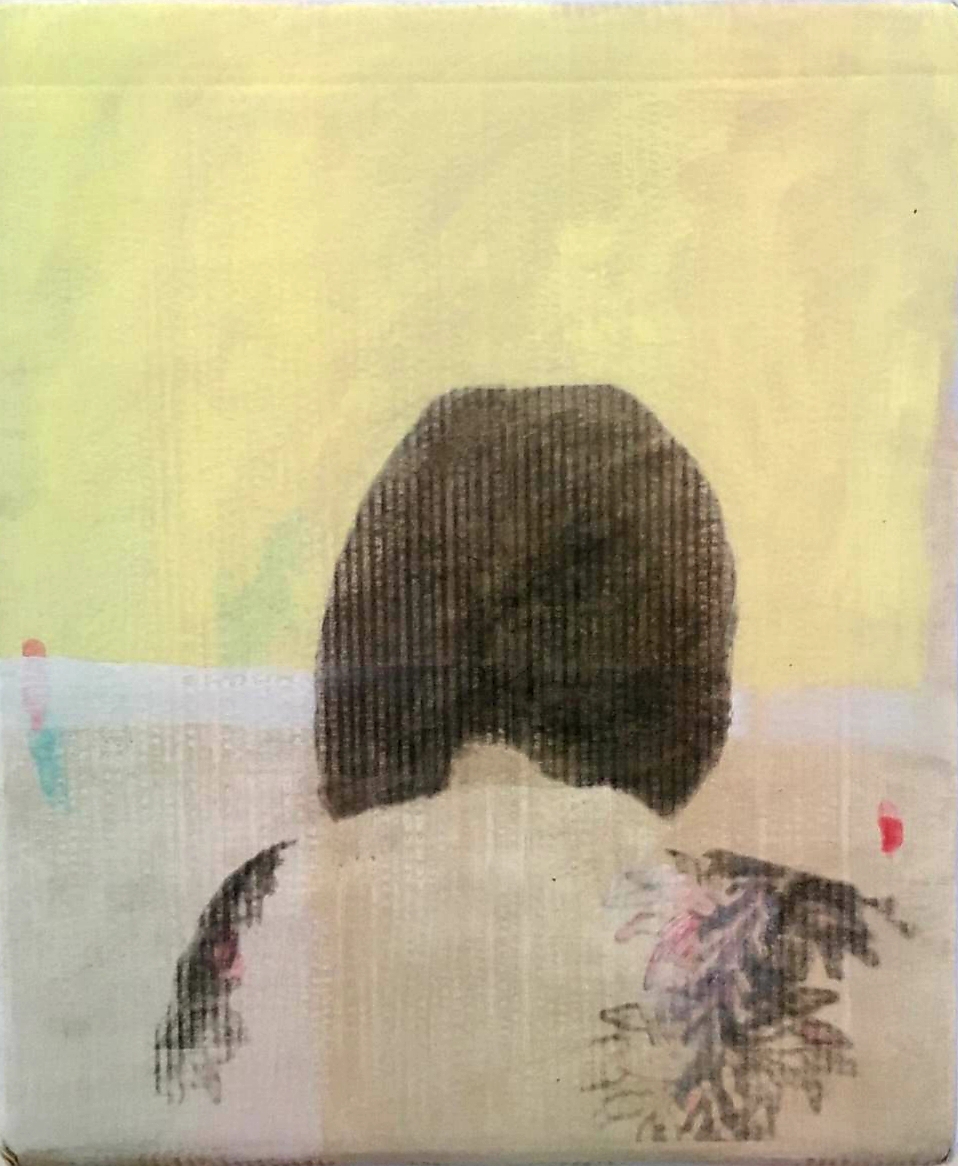 NAVID NUUR
Martin Van Zomeren, Amsterdam
Born in 1976 in Teheran
Lives and works in The Hague, The Netherlands
The way in which Navid Nuur relates to material, the space around him and his observations therein, can almost be regarded as devout. The attention for detail and the careful fine-tuning of the various elements of a work or exhibition make the audience part of an 'inner' world. In Nuur's work – although very conceptual at first sight – a very personal visual problem becomes the central question. What Nuur has in common with the conceptual artists from the sixties is the relation between concept and form. Form for him however, is not necessarily the result of the idea, but materializes through a subjective program of requirements or rules in which intuition has the upper hand. He applies concepts that often relate to a temporary in-between state that places his work between the audience and an often abstract phenomenon, such as light, energy, air, or 'rest space'. Nuur's form-language and meaning are therefore principally purely process-oriented.
Ten years ago Navid Nuur put an end to his career in graphic design and focused his attention on the autonomous visual arts. His oeuvre consists of paintings, sculptures, installations, videos, drawings,… His work has been exhibited in solo and group shows at Gemeentemuseum Den Haag, The Hague, Centre d'édition contemporaine, Geneva, Galería Plan-B, Berlin, Be-Part, Platform for Contemporary Art, Waregem, Martin Van Zomeren, Amsterdam, Galerie Max Hetzler, Galerie Martin van Zomeren, Amsterdam, Centre Pompidou-Metz, Metz, PLAY Kortrijk – City circuit for contemporary art. Various venues, Kortrijk, König Galerie, Berlin, Galleria Zero, Milan, among others. Nuur's works are part of several public collectios such as Centre Pompidou, Paris, Stedelijk Museum, Amsterdam, Bonnefantenmuseum, Maastricht, Koç, Istanbul, Neuer Berliner Kunstverein, Berlin, Kunsthalle, Zurich, De Hallen Museum, Haarlem, S.M.A.K (Stedelijk Museum voor Actuele Kunst), Gent.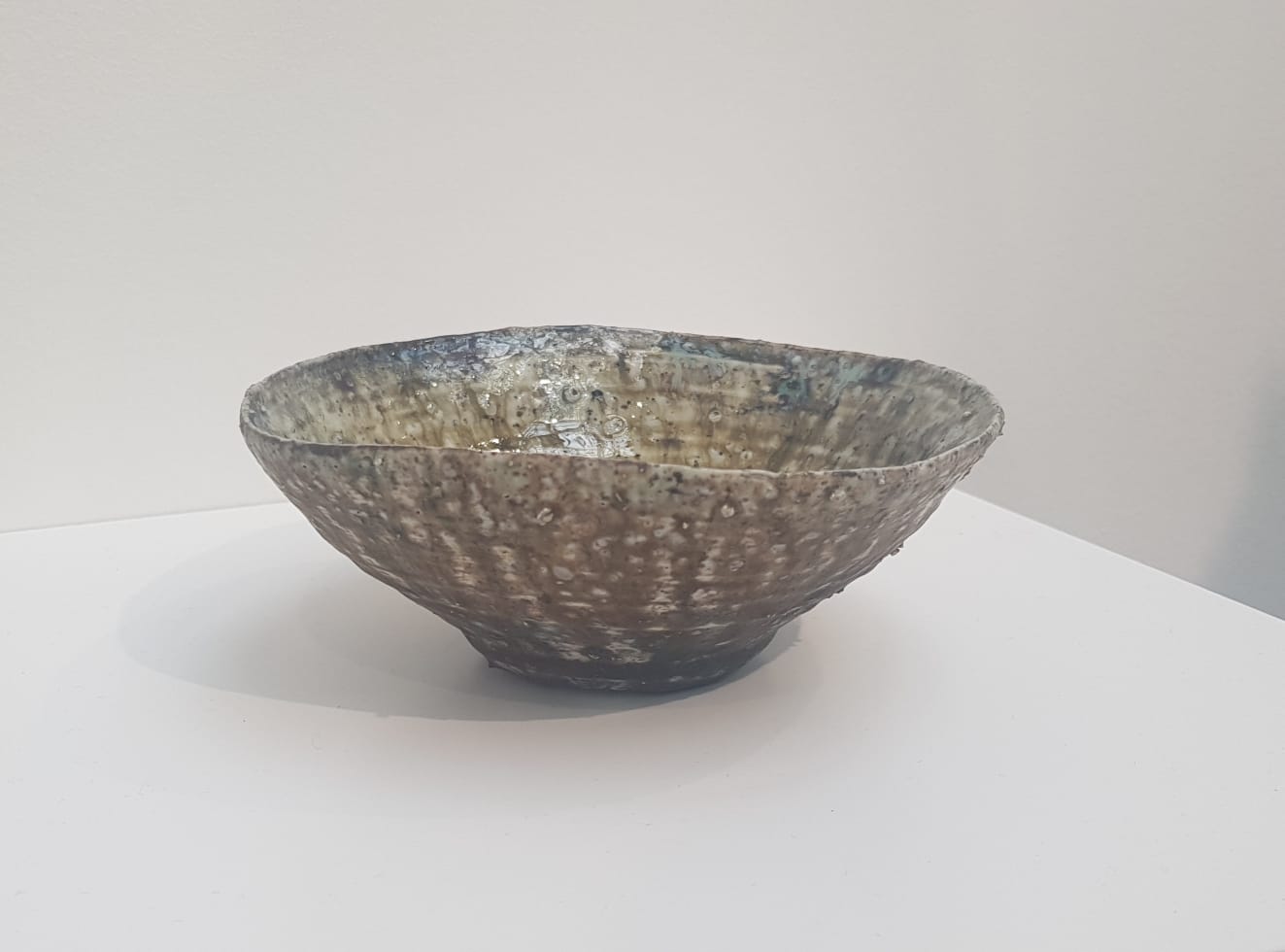 ROGER WHITE
Labor, Mexico City
1976 Born in Salem, OR
Lives and works in Middlebury, VT and Brooklyn, NY
White's paintings are about the everyday and the sense of time and space that accompany the domain of experience. He considers that the images in his paintings have been pulled from the depths of the quotidian to offer for the viewer's consideration. Perhaps they are components of something, or an oblique history of the present. The everyday, as a category of experience, appears to us fractured by the integration of information technology at the granular level of life, while at the same time it is threatened with extinction by the array of interlocking catastrophes the 21st century has brought. The mundane itself seems to be on the verge of historicization. What can this tell us about the way we live in the present?
The picture in the painting is a plate from the Facundus Beatus, an 11th-century illuminated manuscript made in Spain. We're living in a very Dark Ages moment, that much seems clear, and the flattened space of the illustration has something to do with the receding stripes of the not-very-attractive rug the picture is lying on here. There's an athletic sock in the top corner, and of course a box of tissues. Again, mainly from life. Roger White (1976, Salem, OR) lives and works between Middlebury, VT, and Brooklyn, NY. He graduated from Yale University (B.A.) and received his M.F.A. from Columbia University. He works both as a painter and writer, and he is also a co-founder of the art journal Paper Monument.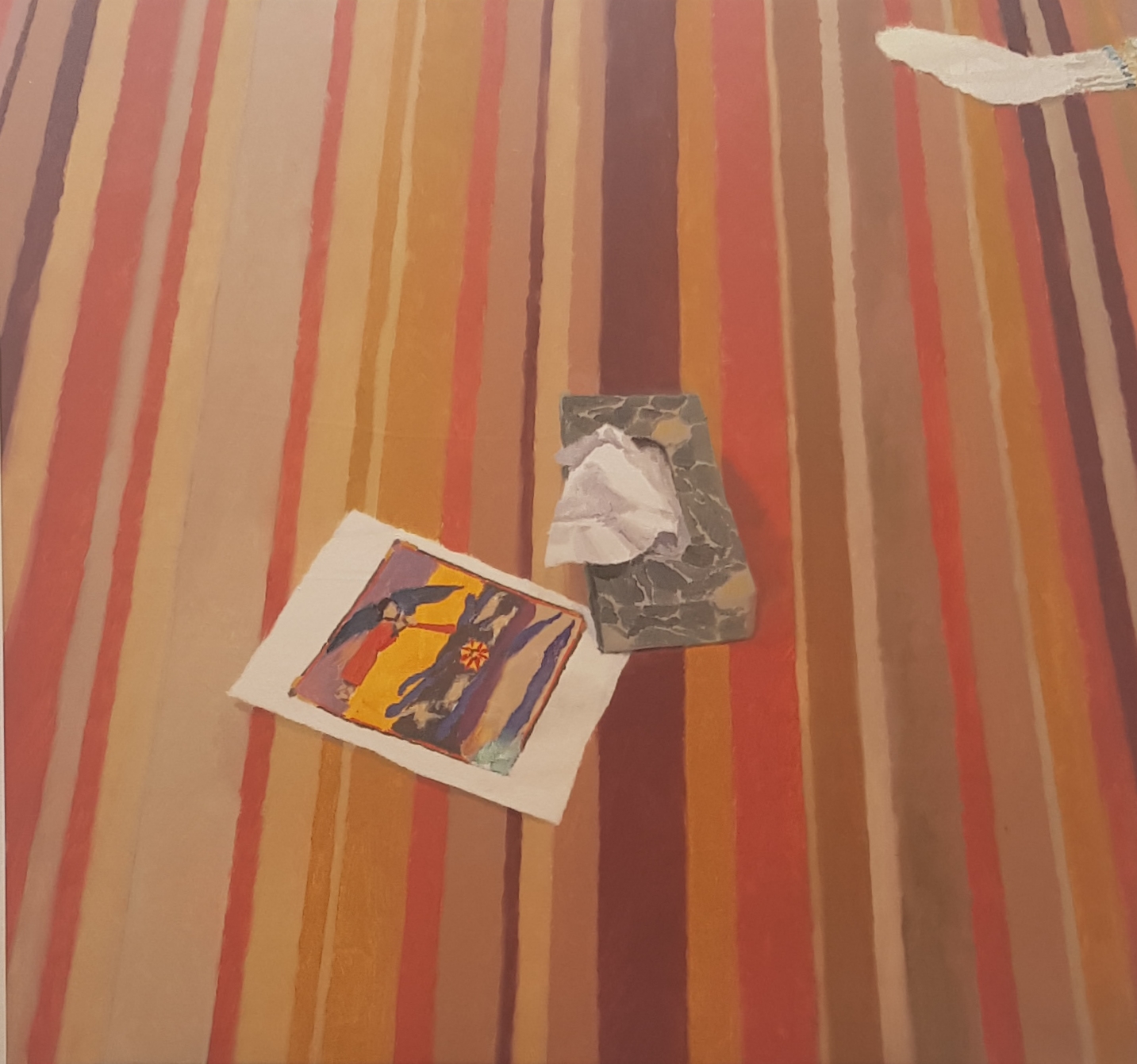 TONY JUST
Karma, New York City
Born in 1969
Lives and works in Berlin
Tony Just is an American visual artist who was born in 1969. Tony Just has had several gallery and museum exhibitions, including at the White Columnsand at the Federico Bianchi Contemporary Art. Several works by the artist have been sold at auction, including 'Fly Over the Queen's Jubilee' sold at Santa Monica Auctions 'Fine Art Auction' in 2013. There have been many articles about Tony Just, including 'Art in Review; On Paper' written by Pepe Karmel for New York Times in 1994. About his intentions, Just has said: "Using elements of abstraction, representation, illustration and duplication I try to produce paintings which show the infinite possibilities of interpretation.
The magic of seeing images revealed or dissolved. To move the viewer just a little bit closer to seeing something they may have missed."
Just received an MFA from Hunter College, New York in 1994, and a BFA from the Art Institute of Chicago in 1992. He has shown his work internationally since the mid-1990s with solo exhibitions at Frederico Bianchi, Milan (2014); Sommer & Kohl, Berlin (2012 and 2009); and Gavin Brown's enterprise (2007 and 2004.) He had a two-person exhibition with Elizabeth Peyton in 2003 at the Orient Historical Society, Orient, New York.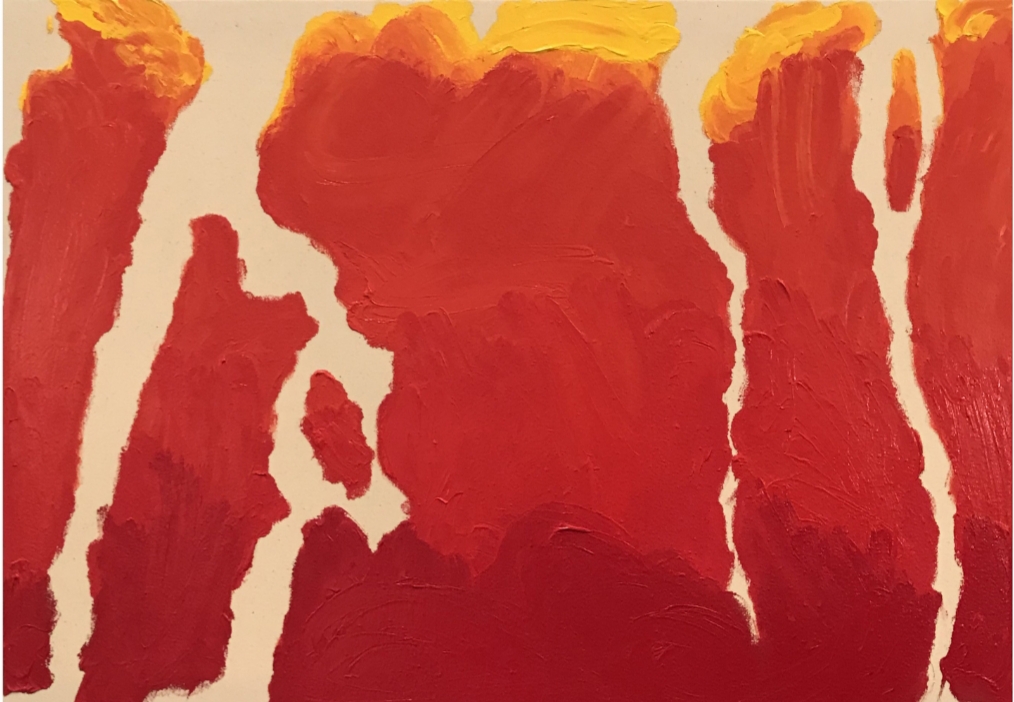 Rita Ponce de Leòn

80M2 Livia Benavides
Born in Lima, 1982
Lives and works in México
Rita Ponce de León creates installations that engage their viewers, inviting visitors to try different postures and ways of relating to their senses and to the collective. Her projects gather drawings, sculptures, and proposals for dialogue that trigger exchanges between bodies, and the reinvention of spaces.  Ponce de León invites our thoughts and feelings to resonate, be shared and transformed.
Rita Ponce de León studied Visual Arts in her home city at Pontificia Universidad Católica del Perú (1999-2003) and later in Mexico City ("La Esmeralda", 2003-2008).
Focused mostly on drawing and installation, she has exhibited her work in places like São Paulo Biennal (Brazil), 2016; Fundació Joan Miró (Barcelona), 2014; Kunsthalle Basel (Switzerland), 2014; 80M2 Livia Benavides Gallery (Peru) 2015; Sala de Arte Público Siqueiros (Mexico), 2013; the 12th Fellbach Small Sculpture Triennial (Germany), 2013; Museo de Arte Moderno (Mexico), 2012; New Museum, New York (USA), 2012; and Centro Cultural Border (Mexico), 2008. In 2013, her work was published in the book Vitamin D2 (Phaidon Press Limited, London). She lives and works in Mexico City. In 2016 she made a residency in Kazuo Ohno Dance Studio in Yokohama.